10 ton ice making machine and water filtration line for export to Quang Nam
Viet An specializes in supplying 10 ton ice making machine and the number 1 pure water filtration line in Vietnam and exports to ASEAN countries.
Quang Nam is located in a tropical climate region, with only two seasons: rainy and dry seasons, influenced by the cold winter in the North. The average annual temperature is 25.6 ° C. Quang Nam is also a masterpiece of spiritual land, which produces many excellent people for the country. With an area of ​​10,438 km² and an average population of more than 1,567 million people (2019), Quang Nam ranks 6th in area and 19th in population among 63 provinces and cities of Vietnam.
The economy in Quang Nam is growing day by day, the situation of prolonged heat, leading to the increasing demand for ice cubes. Grasping the advantages and disadvantages here, Mr Huy boldly decided to invest in 2 industrial ice machines with a capacity of 10 tons / 24 hours and a water filtration line to provide pure and clean ice products. Dirty ice fears for the people in his is disappear
Two ice-making machines 10 ton are  exported to Quang Nam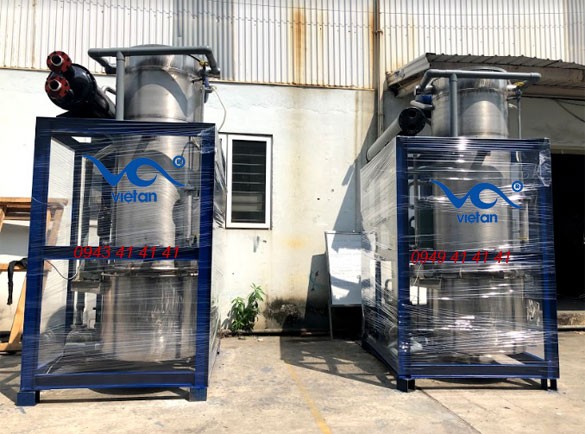 On August 24, 2019, Viet An has exported two 10-ton ice-making machines IVA10T47 and IVA10T23 with a water filtration line of 1000 liters / h - VAIA1000 for Mr Huy under the contract of 179/2019 signed with Viet An.
Some advantages that only 10% of IVA10T's new 100-ton IVA10T industrial ice cube making machine have
Viet An company introduction
Viet An General Trading Joint Stock Company is a unit supplying and distributing industrial machines developed on a nationwide scale. Established under the business registration license number 0103039539 issued by Hanoi Department of Planning and Investment on August 4, 2009, Viet An has become the largest distributor in the whole Vietnamese market. and some countries in ASEAN region. With a variety of products for machinery, industrial components, ice cube making machines, filling machines, bottle blowing machines, bottle blowing machines, etc.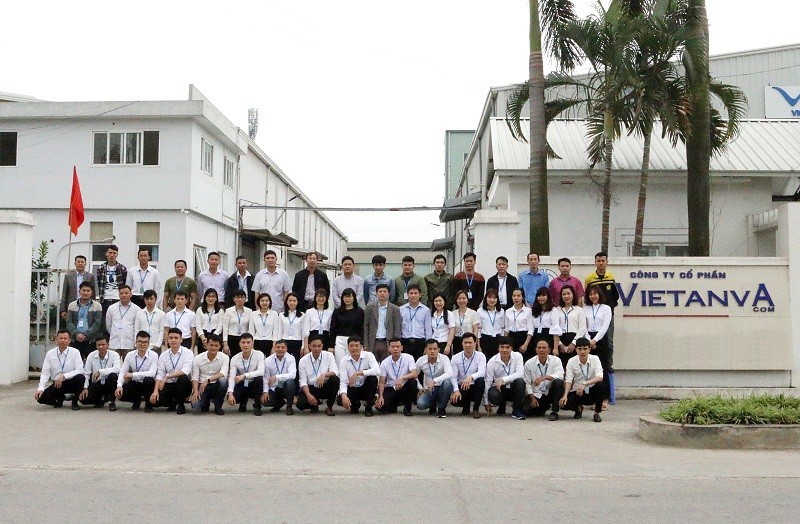 With certificates of full quality certification of clear origin, the company has increasingly grown stronger, will satisfy the entire needs of construction and installation as well as after-sales services of customers. We will always strive to improve and improve the quality of our products and services to provide you with the maximum benefit possible.
100% new compressor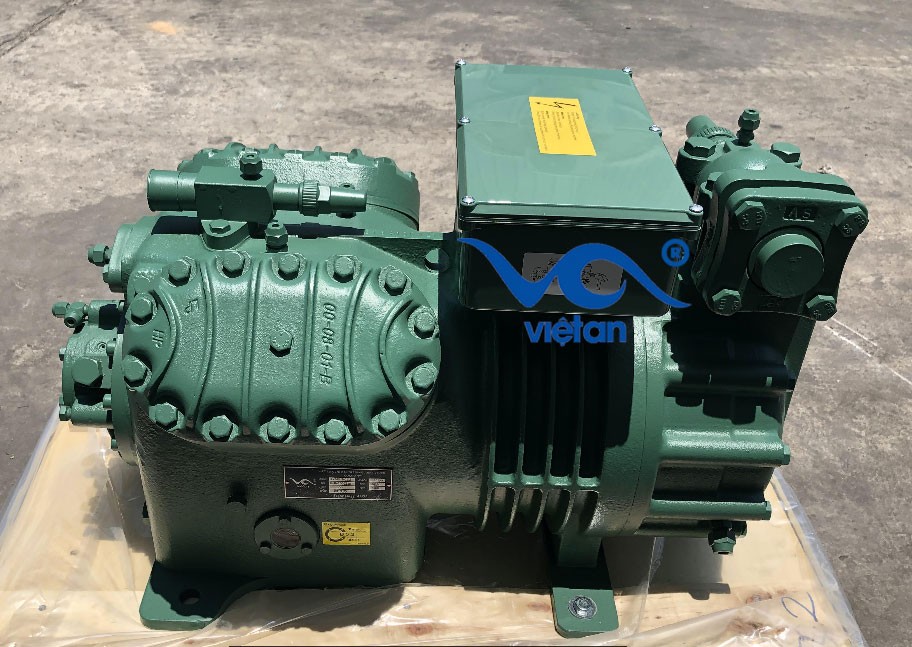 The compressor used in the system of ice cube machines was specially set by Viet An for the 10-ton industrial ice machine. Currently on the Vietnamese market, only the ice maker of Viet An has a 100% new compressor. This compressor, when shipped, has undergone an extremely rigorous quality control process.
New separation system and gas technology completely new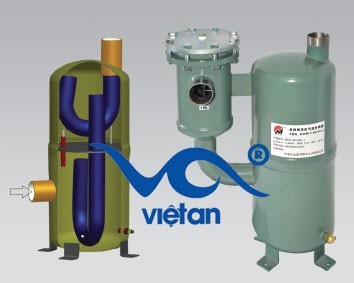 The compressor used for ice machine is air compressor. So the compressor must push be gas and the suction must be gas. The gas that is ejected is hot air and the air that is drawn in is cold air. Therefore, the inlet gas must not be contaminated with liquid (water or oil). With this part, the pipe of ice maker machine will be designed more neatly and the operation cycle will be faster.
This system is a great step forward of Viet An ice cube machine compared to other models in the market, the air separation system is the first device that appeared in Viet An ice cube making machine. With the advanced function, separate fluid and air separate, helping the compressor to avoid the maximum of incidents, especially infected ones, greatly improve the life of the machine.
Condenser and cooling tower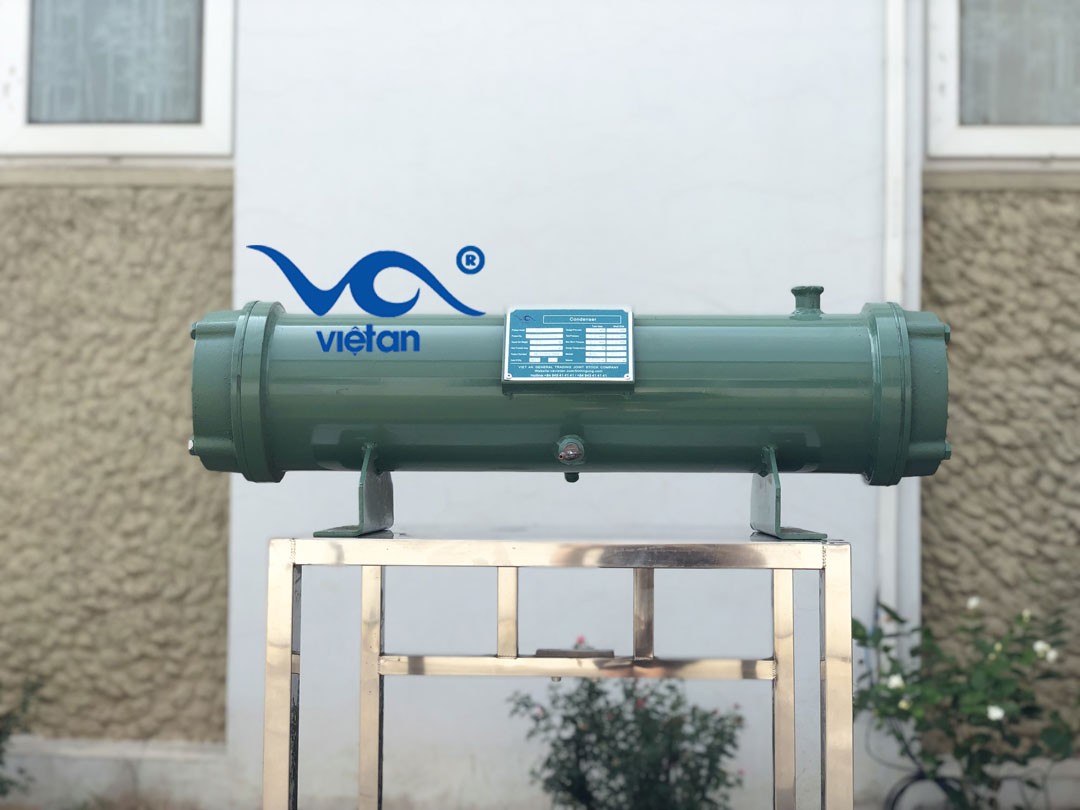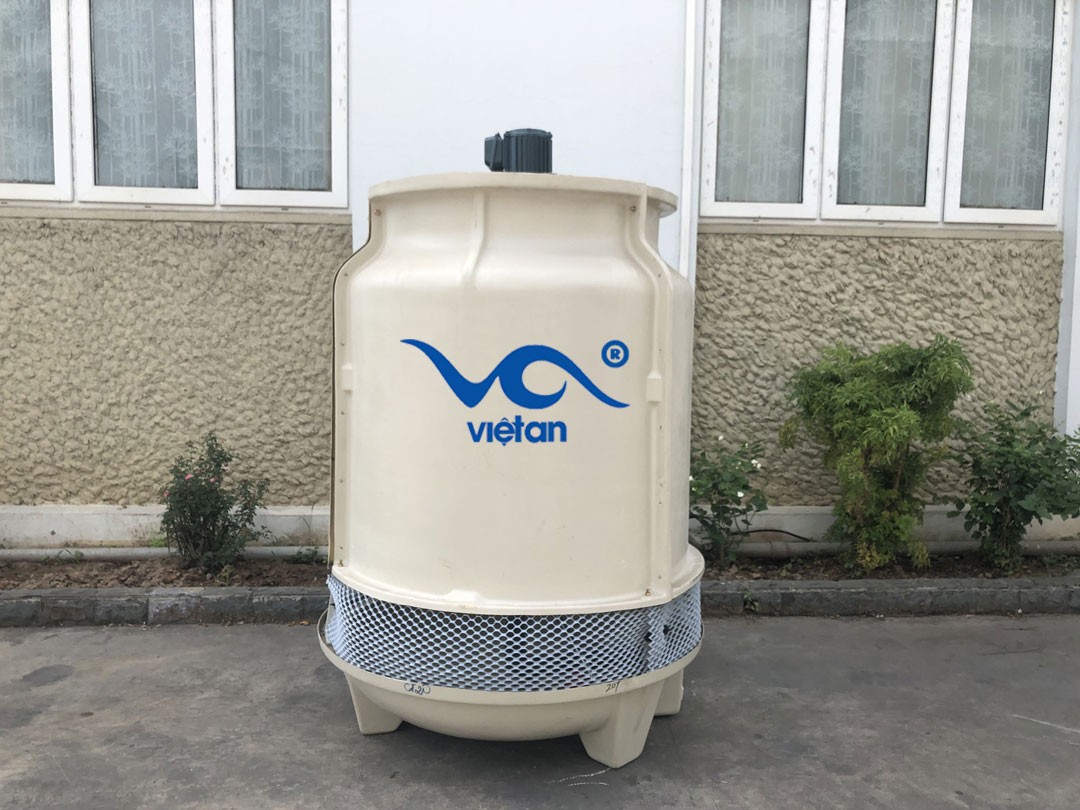 Condenser components and cooling towers used in Viet An 10-ton ice making machine are imported and manufactured directly by Viet An, so the price and quality are always the best in the market.
Automatic electrical system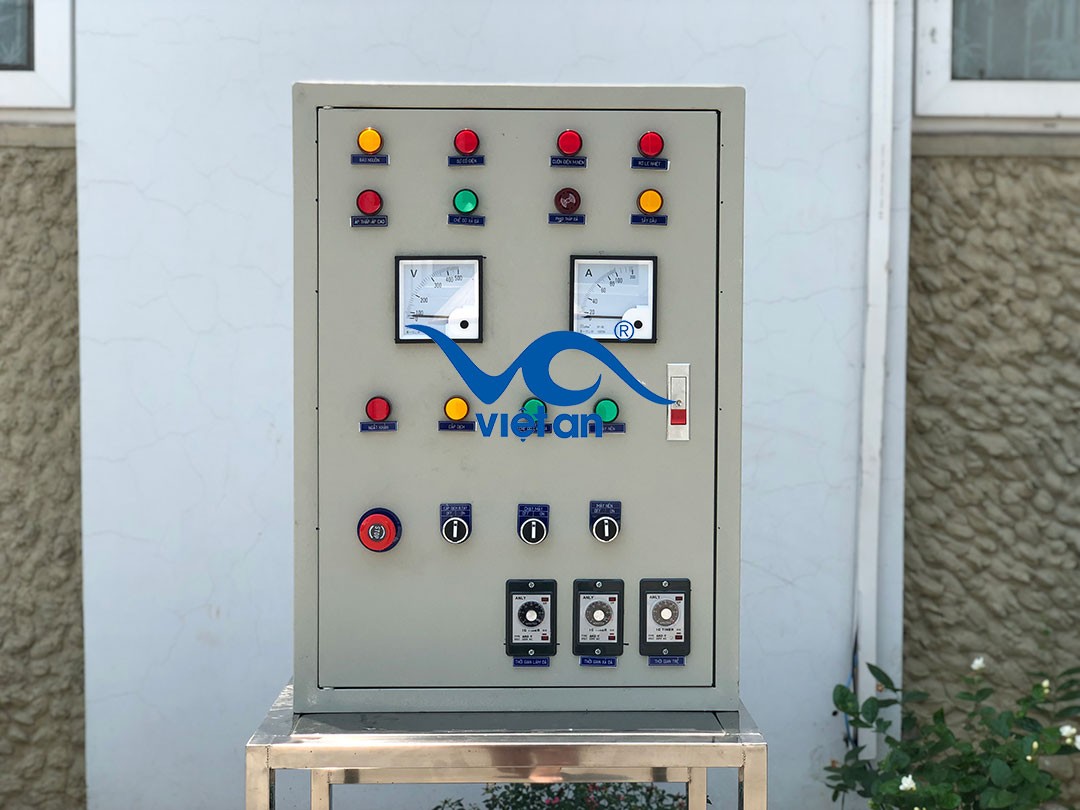 The electrical system for Viet An 10-ton ice cube making machine is automatically programmed. Make sure the ice machine runs smoothly in one button. Automatically disconnect when something goes wrong. You can rest assured about the electrical part of ice maker machine manufactured by Viet An.
The pump system iNox 304 for ice making machine
INox pump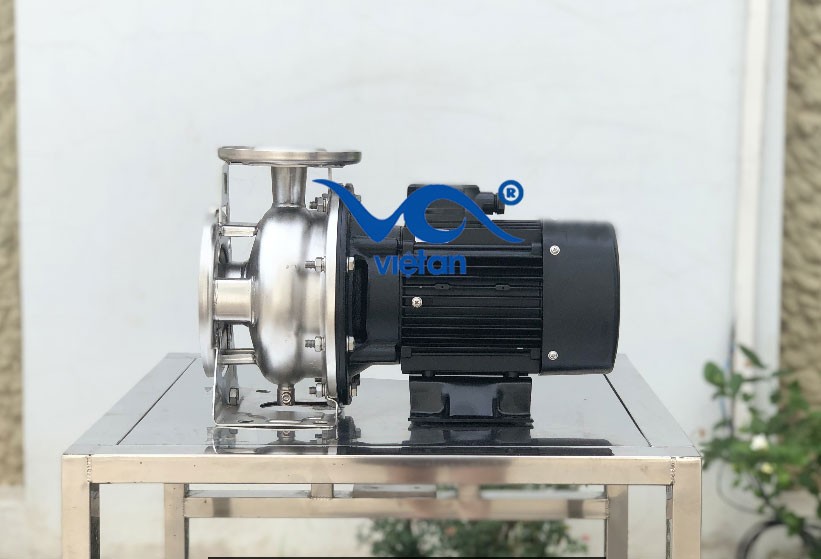 Pump system for Viet An ice machine made of 304 stainless steel is imported exclusively from Viet An. Currently, only 10 tons of ice making machines of Viet An use iNox 304 pump. Ice machines on the market use pumps made of cast iron so the price will always be cheaper. That means the durability will be lower.
System of load bucket motor, ice cutter
With IVA10T stainless steel industrial ice cube machine of Viet An. The system of bucket motor and ice cutter used is 100% new. Unlike the commercially available ice making machines that use secondhand motor and old ice cutter.
Exclusive components only Viet An ice making machine has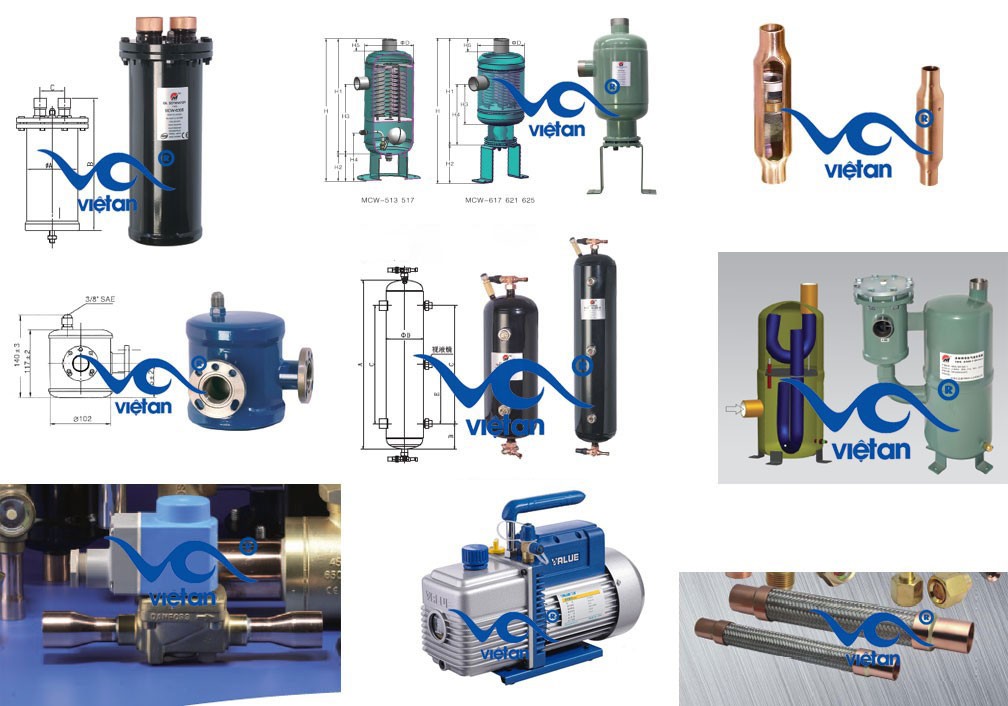 To be able to produce ice machine 10 tons in particular and other IVA ice machines in general. Viet An company we had to explore, research to design exclusive components. Set to make ice machines for Viet An. Making our 10 ton ice cube making machine is always special than other 10 ton ice machine on the market.
High quality stop valve system for 10 tons IVA10T ice making machine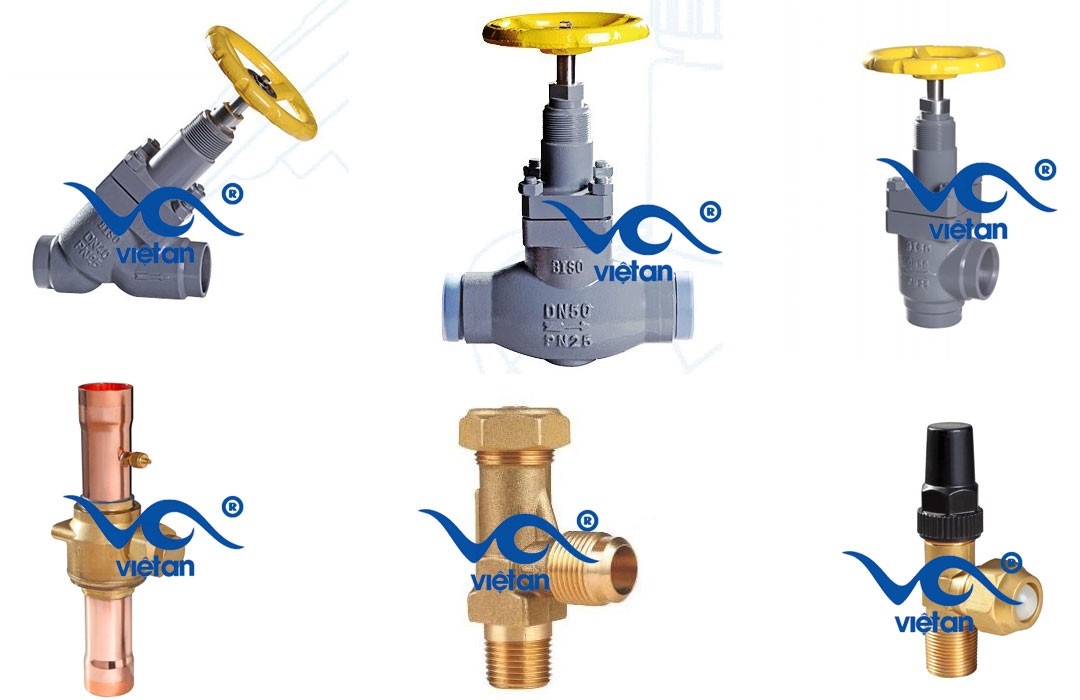 Outstanding advantages of water filtration system 1000 liters / h RO pure VAIA1000
Water filtration line of 1000 liters / h belongs to a set of products specialized in modern industrial water filtration, applying RO water purification technology using RO filter- the best water filter nowadays to filter out pure water. RO membranes are thin sheets made of Polyamide (PA) that are widely and commonly used in water treatment for artificial kidneys. This RO filter is made of very thin semi-permeable PA membranes and is tightly wrapped around a highly permeable collection tube.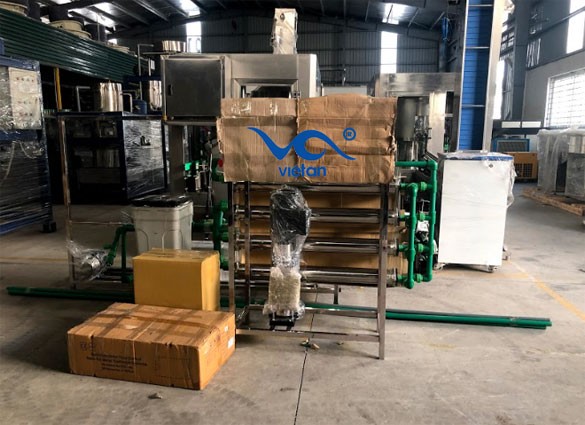 Water filtration line of 1000 liters / h is about to be exported to Quang Nam
Roll-type design will increase the surface area in contact with water and reduce the size of the filter. RO membrane is made according to the principle of reverse osmosis - water flows from a place with low mineral concentration to a high concentration through a semi-permeable membrane to become balanced.
The RO membrane size is only 0.0001 micronmeters, which is the smallest of all filters on the market today. Therefore, they only allow water molecules to pass through and retain all impurities, toxins, micro rust, bacteria and push them out through the sewage. A special self-cleaning mechanism is unique to RO filters and not to other water filters.
With many advantages such as passing
Applying the most advanced RO water purification technology in 2018, both purifying pure water to meet the 6-1-2010 / BYT standard of the Ministry of Health, the US FDA standard while ensuring the retention of minerals Substance needed for the body so water quality.
Quick water filtration, 1000 liters of pure water per hour with the fully closed, automatic filtration process. The entire process of water treatment does not need human involvement.
Can handle a variety of dirty, non-standard water into pure water.
Compact industrial design does not take up space, easy to transport and install
System of imported genuine components, durable.
The system uses a high-grade 304 stainless steel filter column, which is durable, easy to clean and absolutely safe.
Application of maximum power saving technology should help save a lot of electricity consumption costs.
Automatic valve system has the ability to self-adjust the filter column, self-cleaning filter column helps the filtration process takes place automatically, saving labor costs.
Warranty policy for 10 ton ice machine and industrial water filtration line
During the use period of 12 months from the purchase of 10 ton ice machine and water filtration line, if Mr. Huy has any technical problems that are caused by the manufacturer, Viet An will completely free warranty for you.
After a 12-month warranty period, Viet An has a regime of maintenance, machine testing, and periodic water quality for Mr. Huy completely free.
Offering shipping costs package is free installation of products, to take place for Mr. Huy.
Many attractive gifts come as packaging systems. Along with special discounts when Mr. Huy needs to buy the next products of Viet An.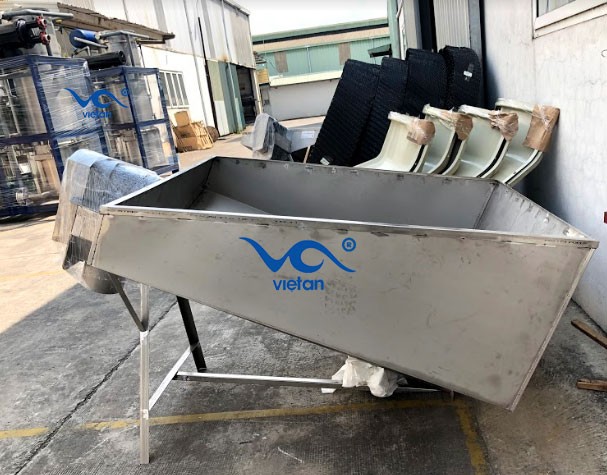 The packing system comes with a 10-ton ice machine
Warranty time, quick maintenance, support your questions 24/7.
With the advantages and attentive service of Viet An, Mr. Huy will soon create a brand for his business. Thank you for trusting and traveling with Viet An. Customers wishing to buy the best ice machine and water filtration line, please contact Viet An today to receive the most attractive offers. Hotline: