Contract for installing 5-ton ice making machine for Mr. Duan in Dong Nai
Bien Hoa is an industrial city and capital of Dong Nai, in the Southeast region of Vietnam. This is an economic, financial, cultural, tourist, transportation center and one of the economic centers of the Southeast region. Bien Hoa is a famous tourist destination in the South. That is the reason that the use of ice cubes for restaurants, coffee shops, etc is increasing.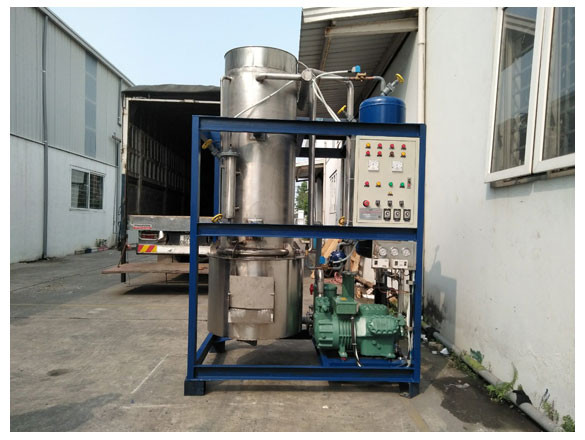 Viet An is preparing to produce a 5-ton ice-making machine for Mr Duan in Dong Nai
However, there are very few establishments in Bien Hoa who dare to invest in an ice making machine for production to meet the needs of consumption. The market for producing ice cubes is scarce while the demand for using ice cubes for production, daily life, etc is always high due to the increasing population. Therefore, building a business production model and investing in an ice machine in Bien Hoa is a very feasible business model and has an opportunity to expand and develop.
On March 13, 2019, Mr Nguyen Van Duan decided to sign a contract of 1005/2019 to buy a 5-ton ice making machine with Viet An General Trading Joint Stock Company.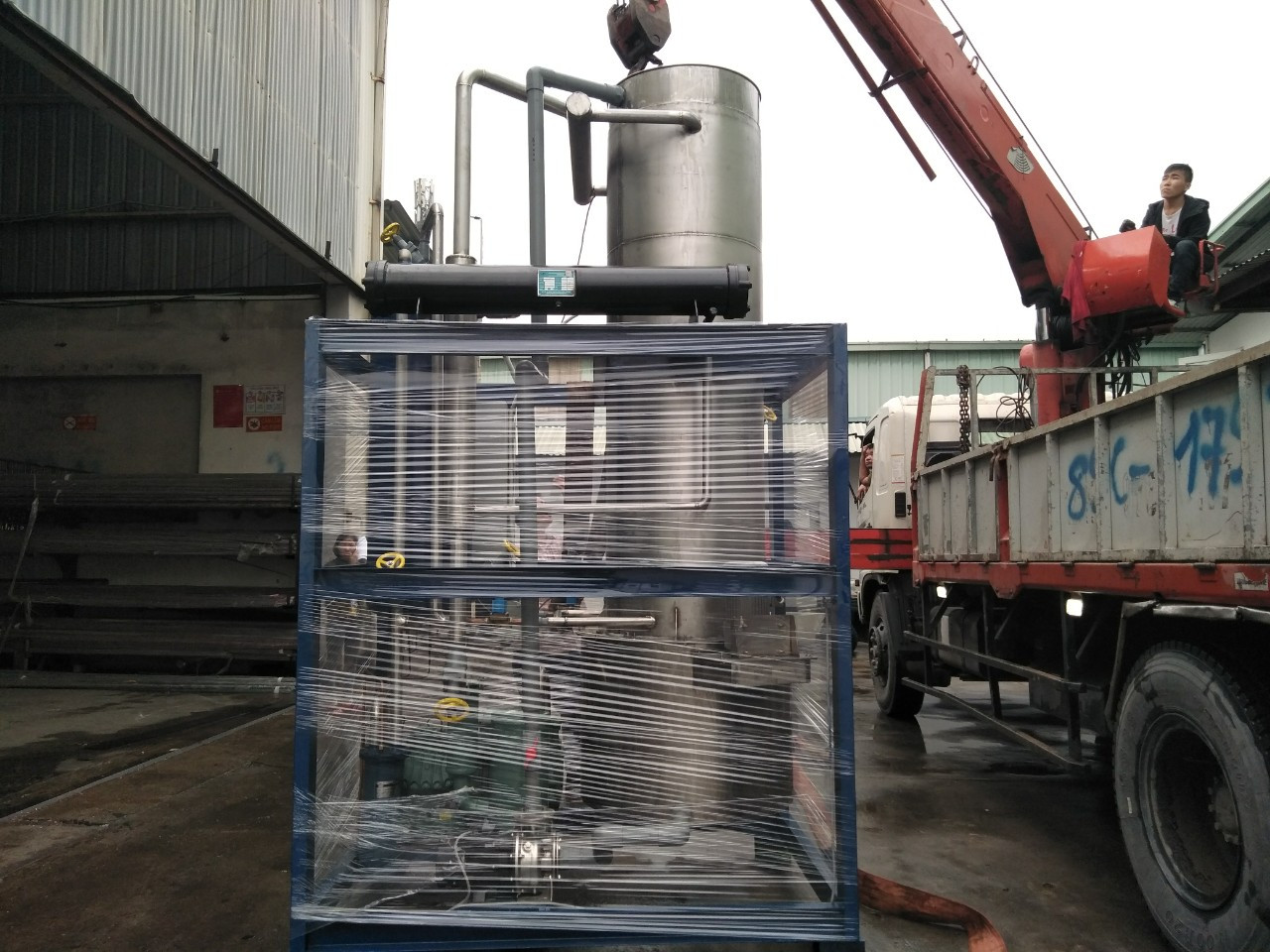 Investing in ice machine in Bien Hoa will bring many benefits to Mr Duan
Firstly, as mentioned above, the market for production and supply of Bien Hoa is still limited and does not guarantee product quality. Therefore, the production of ice cubes will be a business sector to bring high and stable income if your production base is really reputable.
Secondly, if Mr Duan's ice production establishment has a foundation and prestige, it is very feasible to expand the market to neighbouring provinces.
Producing ice cubes with large-scale model helps manufacturers have more distributors and agents to help increase sales.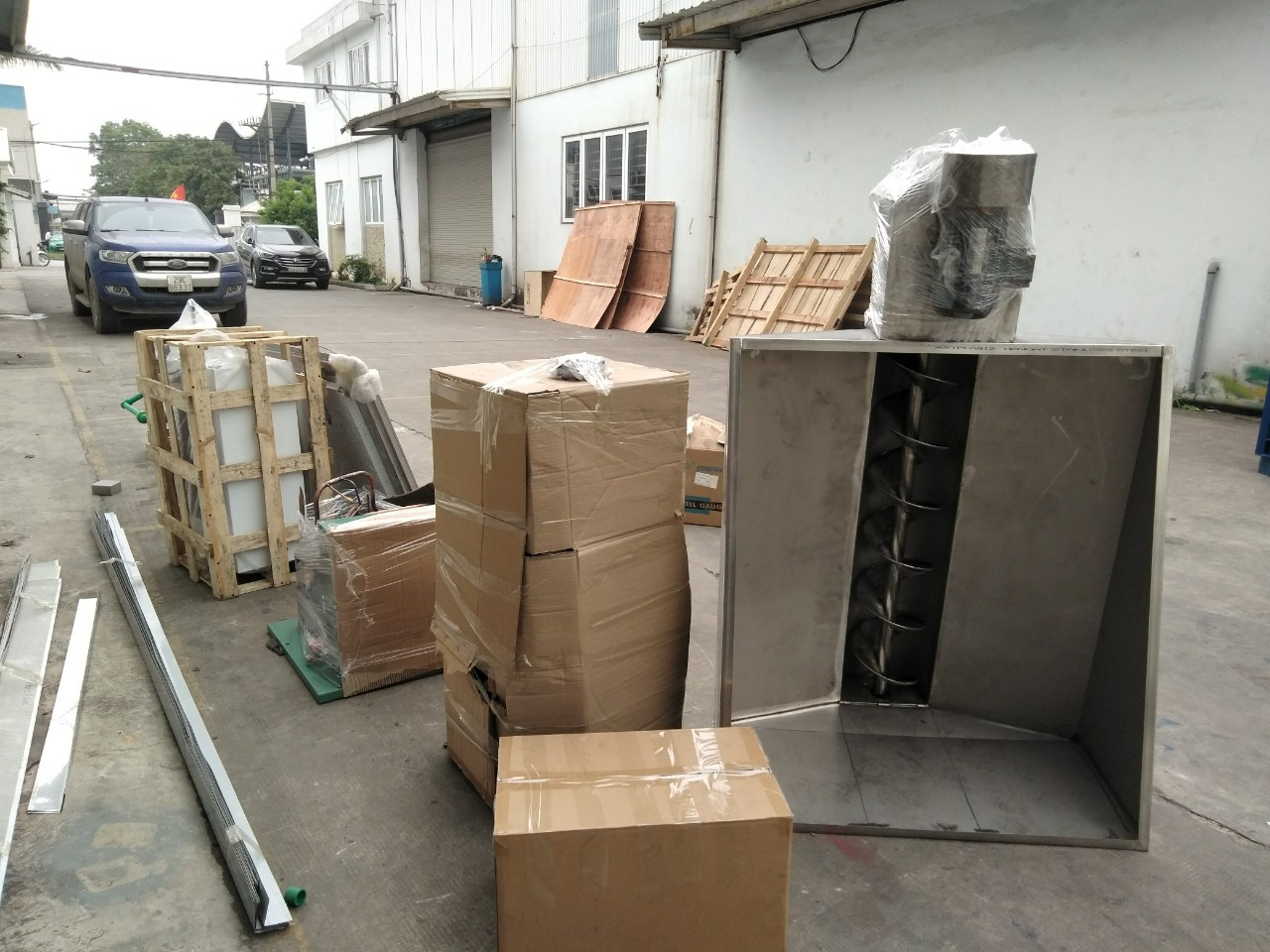 Components with an ice machine for Mr Duan
Choosing to buy quality ice making machine
Mr Duan shared: "Before investing a large amount of money in buying equipment to serve the production of ice cubes, I had to consider and consider what is a reputable and quality ice making machine company and favored in the market today. Besides, I have compared the prices among ice making machine manufacturers optimize the cost of buying the machine to the lowest possible.
And finally, I am interested in the warranty of the ice making machine company as well as the accompanying services such as transportation, installation, repair, ...
Viet An General Trading Joint Stock Company has become my first choice. Ice making machine of Viet An has an outstanding advantage, it is manufactured by stainless steel to ensure hygiene and consumer health. In addition, Viet An's products bring high productivity but save electricity as much as possible.
Not only stop at the advantages of Viet An ice machine but the company's customer service also always satisfies the most demanding customers.
Warranty services, maintenance, free shipping, installation support are always the top priority.
Along with that, the working attitude of the consultants as well as the technical staff is very friendly and enthusiastic to bring comfort when buying products in Viet An ".
Installation process and warranty of Viet An
Warranty: Each product of Viet An will be given 1 year warranty period. Besides, Viet An will continue to support equipment maintenance for customers in the following years.
Incentives: Viet An always wants to bring users pure ice finished products to use, so the company has many promotions to customers from time to time, each different area. To find out what the company is currently offering, please contact our care team as soon as possible.
Installation process:
+ Surveying and designing: After consulting, Viet An will send a technical department to Mr Duan's house to conduct field surveys and advise on the most suitable installation location. Guide businesses to calculate production costs to quickly recover capital, .... At the same time, giving the detailed design of ice cube making machine suitable for business.
+ Installation: When completing the above stages, Viet An has carried materials and equipment to the area and installed ice machines in Bien Hoa in accordance with the agreement on the contract 1005/2019 signed. Installation and transport costs are completely free for Mr Duan.
If the water used for ice making machine in your place is not up to the standard, Viet An recommends combining with the RO pure water filtration line of Viet An to produce crystal clear and pure ice and will occupy the market quickly. Details of pure ice making machine and purified water filtration line you can refer to the website: vietan.vn or contact directly via the hotline: 0949.41.41.41