2 tons ice cube making machine for Mr. Tinh in Hai Phong
2 ton ice machine is the choice of many small ice business units or restaurant, cafe, milk tea business units ... With the ability to make fast, safe ice cubes and ensure the best quality, heat treatment and stable performance of the industrial ice machine.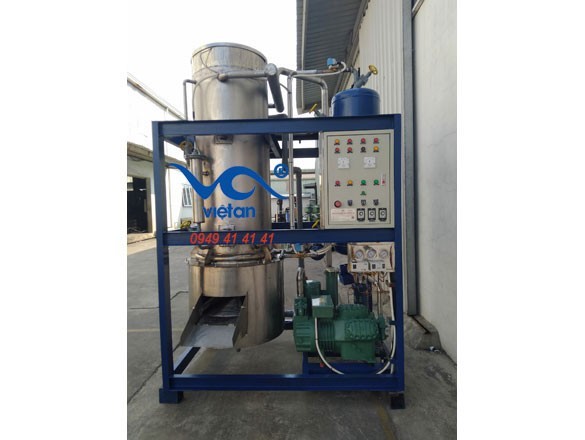 2 tons ice cube making machine for Mr Tinh - Hai Phong
Through researching and grasping the ice market in Hai Phong. Mr Tinh decided to visit Viet An factory. When being consulted on the latest technology ice cube machine with 100% new components, Tinh decided to invest in an IVA2T ice cube machine with a capacity of 2000kg of ice for over 24 hours.
According to the contract of 189/2019 on August 9, 2019, Viet An General Trading Joint Stock Company proceeded to export a 2-ton ice making machine for Mr Tinh from Hai Phong to promptly install and hand over according to the schedule commitment in the contract.
The reason Mr Tinh chose  Viet ice making machine
Viet An General Trading Joint Stock Company, formerly known as Viet An General Trading Co., Ltd., has been equitized since August 2009, is a leading enterprise in manufacturing, importing and distributing ice making machines. , RO pure water filtration line and filling machine, bottle blowing machine ... Exporting brand VA, USApec, Vinaro No. 1 quality in Vietnam.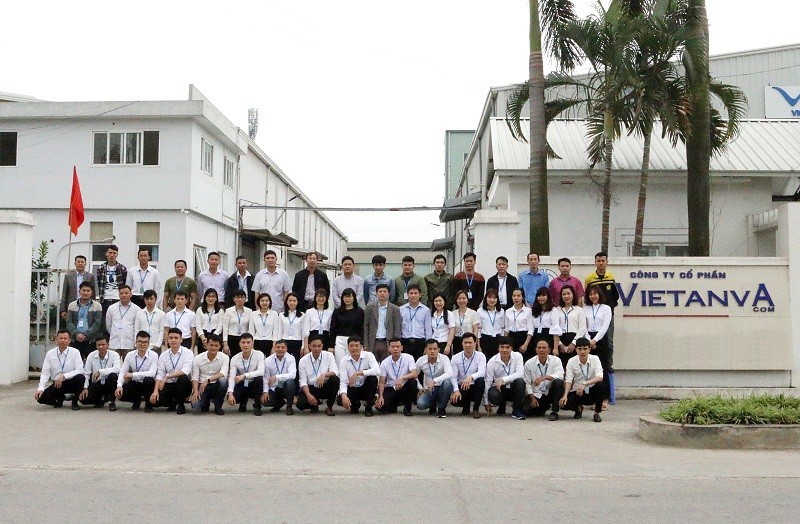 As one of the first import-export companies in Vietnam market, Viet An always strives to develop sustainably and accompany with Vietnam "Towards the Future". Viet An has been and will continue to provide high quality products and perfect after-sales service to bring the highest satisfaction to customers, as well as contribute positively to the development of the industry. industrial filling machines, ice making machines, water filtration lines ... etc.
Throughout the history of formation and development, with the continuous efforts of all Viet An employees, they have achieved great achievements & continuously developed, completed the mission for customers and contributed. significant for industrial machinery industry in Vietnam and ASEAN countries. With these achievements, Viet An has been honored to receive many worthy awards.

Pure 2 ton ice machine parts and components are imported from leading countries in technology so the machine does not make a loud noise, the ice making machine has a cooling system and a panel. Automatic control brings convenience, safety and health to users.
Ice machine is very quick to make perfect ice, ensuring food hygiene and safety standards by the water intake is cleaned through the most modern disinfection technology. With components attached to the 2-ton ice machine to help the ice maker operate with the highest efficiency.
Highlights of the 2 ton ice machine
Compressor:
Used in Viet An's 2 tons ice making machine is 100% new compressor. We order it separately with rigorous testing. Considered the "soul" of an ice making machine. The first highlight we want to mention is that there are no new compressors in the market, all are old compressors, which is why Viet An ice cube making machine has a long service life. More than the other models, the error also occurs very rarely. Produced on a fully automatic CNC system, automatic cutting, stamping, and moulding. It is then transferred to the high-pressure testing section of the compressor. This unit uses the best high pressure testing technology in the world imported from Germany.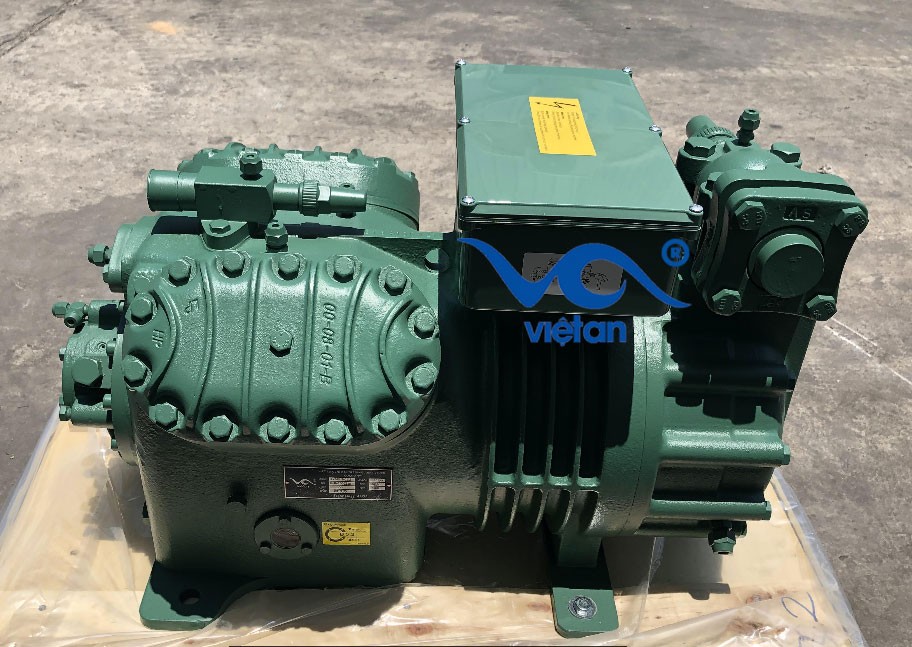 The use of compressors: The use of cooling capacity control for ice machines, saving electricity consumption for Mr Kham Bai. Helps the device's longevity last longer. Temperature control and safe keeping of the cooling system are stable. Making ice cube machine works smoothly, runs smoothly, makes less noise.
Liquid and gas separation system:
Only applied in Viet An ice machine. Viet An's air separation system has the ability to remove fluid and return it to the air way. Keep the compressor from being contaminated to avoid the risk of failure and save maximum power. You can see the old ice cube making machine is quite confusing and complicated in terms of design. Especially their pipes, but coming to Viet An you will find this ice machine is completely different in design. Not only that, this technology also has the function of protecting the compressor so that the air going to the machine according to the suction tip going to the machine according to the fluid path of the compressor will not be infected, helping the process of creating ice takes place quickly - the service life of the machine Compression will be more durable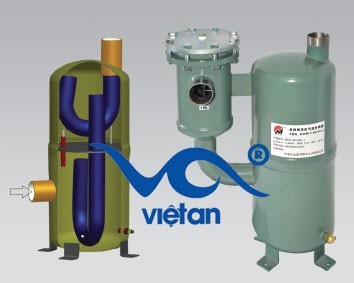 Air separation system
Power system:
Viet An ice machine is programmed fully automatically. Make sure the ice machine runs smoothly in one button. Automatically disconnect when something goes wrong. With an array of LED lights to accurately indicate the status of your device. Just by looking, you can quickly know which machine is working at what stage. At the same time, detect errors arising to take the initiative in operating and troubleshooting.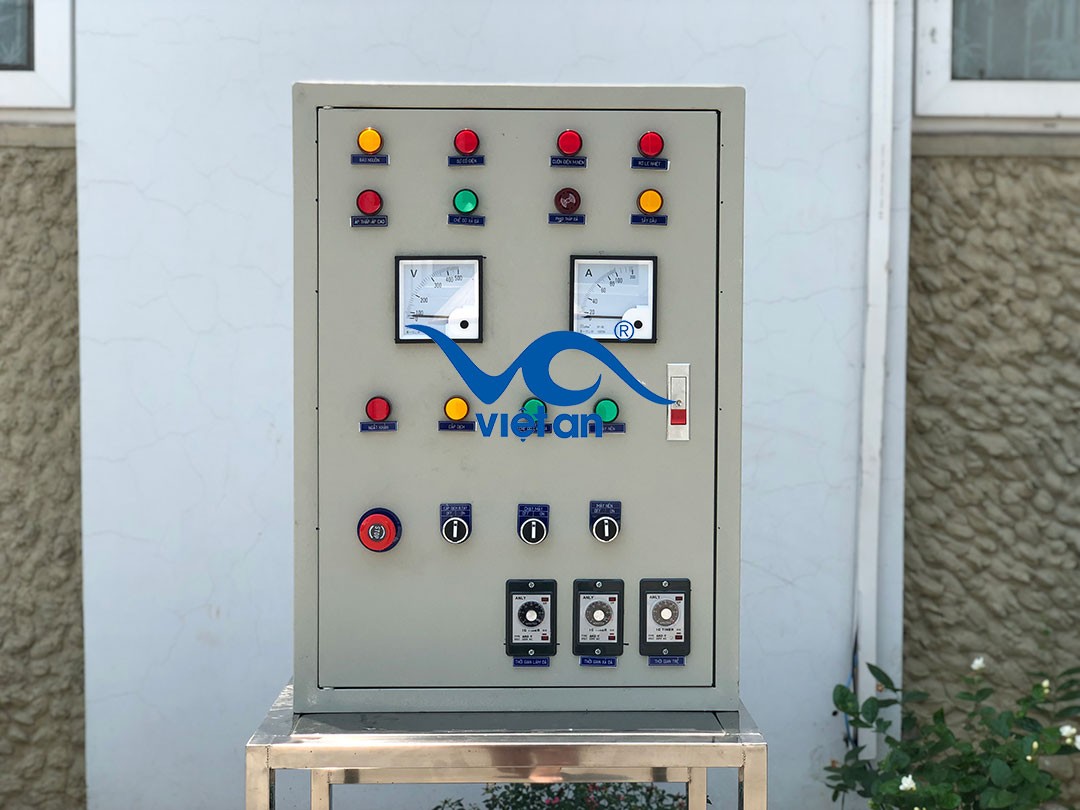 Cooling tower:
With the role of transferring excess heat of water to help cool quickly and save energy.
Cooling tower
Stop valve: newly imported, completely regulating water flow.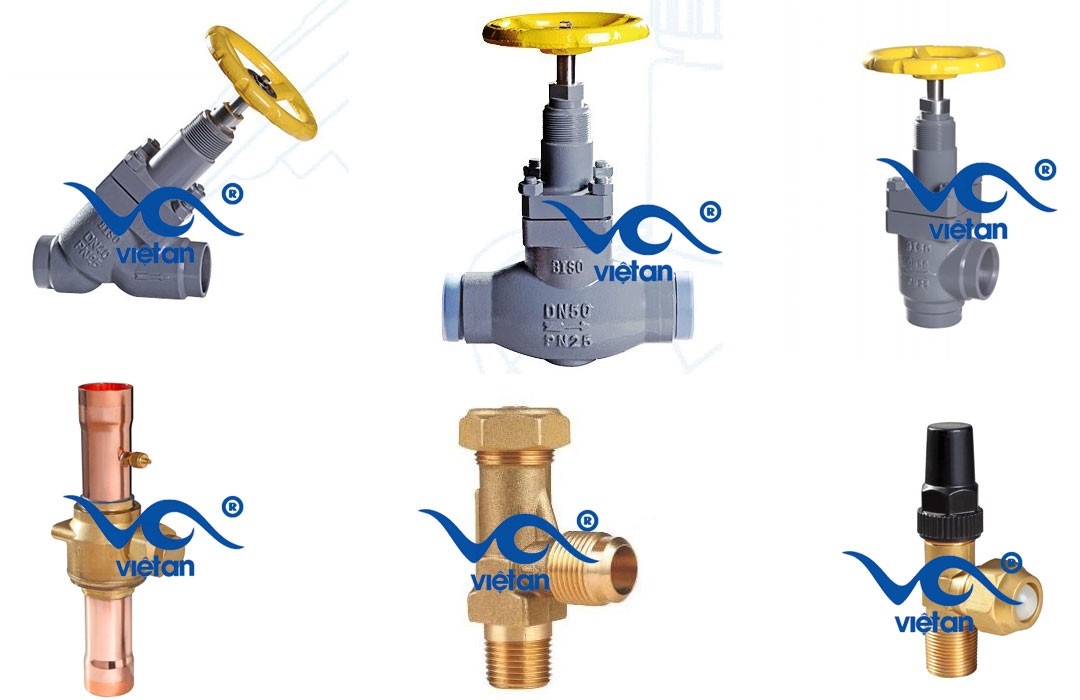 Stop valve: newly imported, completely regulating water flow.
INox pump:
Made of 304 stainless steel, imported exclusively by Viet An. Only 10 tons of ice making machines of Viet An is being applied this iNox 304 pump system to circulate the water that will be frozen many times and create a transparent crystal ice film.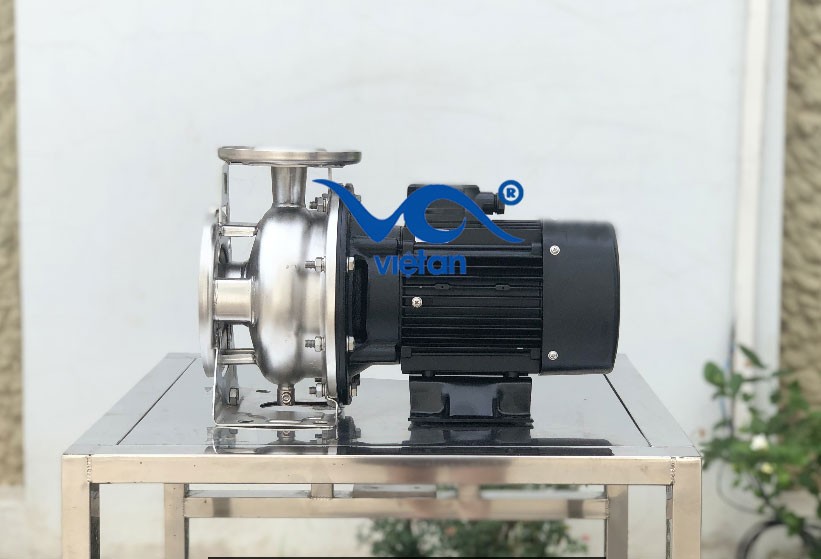 Condenser: 100% new imported goods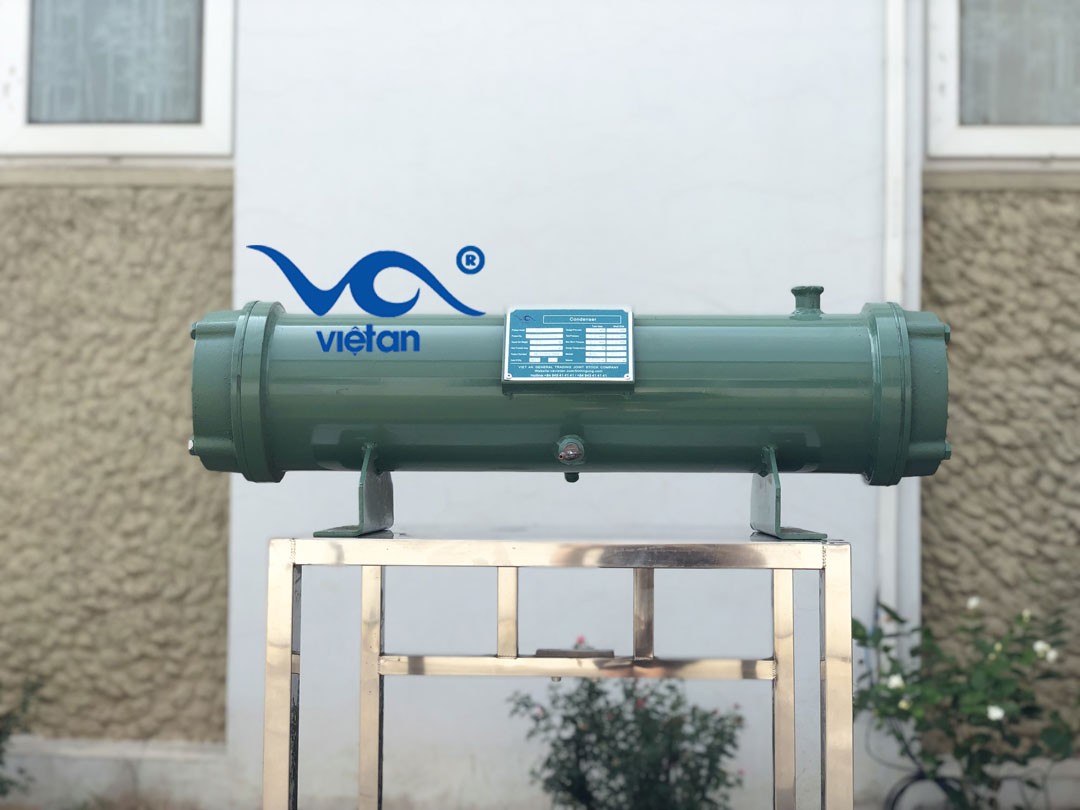 Exclusive components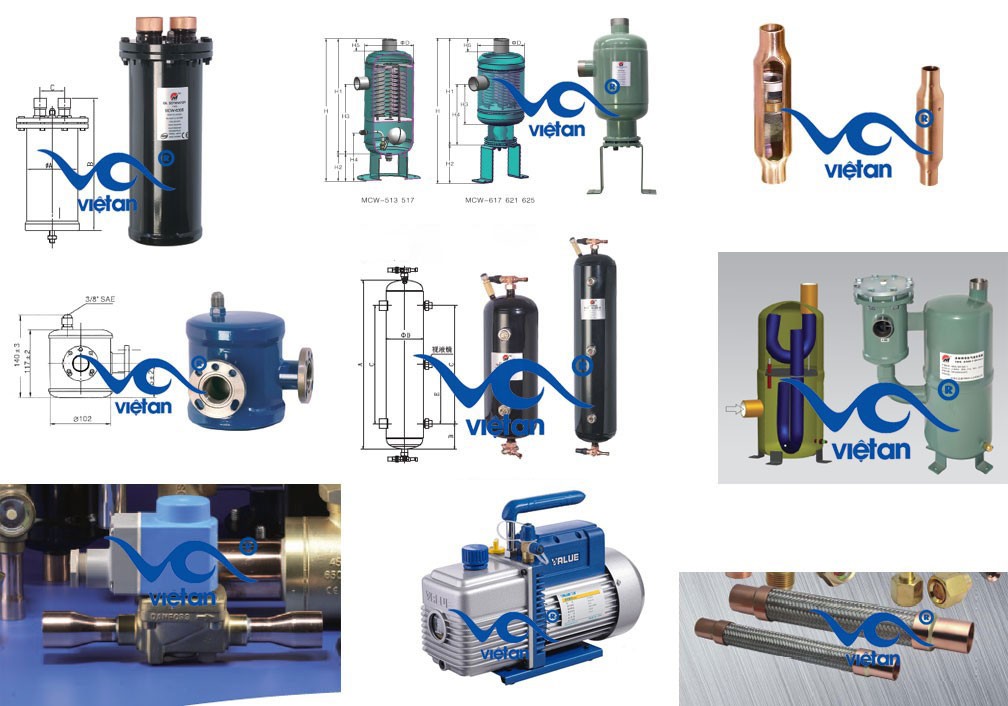 Service when installing 2-ton ice machine in Hai Phong for Mr Tinh
In the past years, Viet An Company has always improved product quality, strengthened sales, marketing and best customer service. Not only that, but Viet An also built the best repair, maintenance, warranty and after-sales service staff for Mr Tinh after the expiry of the 2-ton Viet An ice cube making machine.
All queries of Mr Tinh regarding the company's products will be enthusiastically consulted, answered and improved by the consultant to achieve the highest capacity. Viet An commits to customers providing the best service regime:
Commitment to the ice cubes to produce 100% pure purity.
100% refund if supplying fake ice machine, or when customers discover fake or fake goods.
Viet An has a warranty for all products of 12 months.
Transportation policy is to install the machine for free in 63 provinces and cities except for islands.
Discount card deals - worth tens of millions.
The methods of payment for pure ice machine products range from bank transfer to direct receipt.
Many attractive gifts come when Mr Tinh buys the company's products.
Viet An 2 tons ice cube machine was selected by Mr. Tinh to install in Hai Phong with quality and ease of use to meet optimal use needs while saving maximum power. To own yourself a quality ice machine product like Mr Tinh, you can contact the hotline directly: 0949.41.41.41 for advice, more thorough instructions on how to choose capacity and size of ice suitable for business areas in their provinces and localities. Viet An would like to thank!