3 ton ice making machine - IVA3T exported to Bac Giang for Mr Hau
Ice machine 3 tons - IVA3T manufactured by Viet An with compact design, modern standards and European design, the machine uses high-strength materials, can withstand continuous working pressure 24/24 without operating errors or control panel with the latest fuel-saving technology.
3-ton ice machine is a specialized machine used to produce all kinds of pure ice, industrial ice, with many different sizes, serving many purposes of the user. Therefore, on September 5, 2019, Viet An conducted a 3-ton ice-making machine for Mr Hau in Bac Giang to meet the installation and commissioning progress in accordance with his requirements in the signed contract of 153/2019 with Viet An General Trading Joint Stock Company.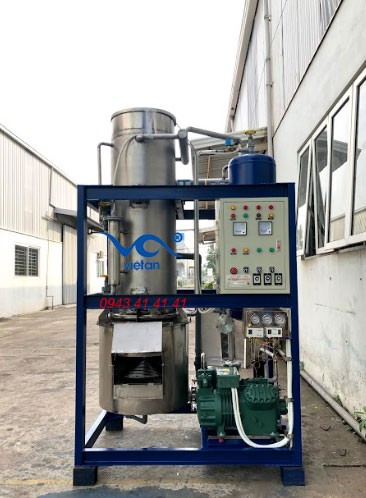 Viet An is committed to providing Mr Hau with the best quality 3-ton ice making machine
Not only focus on investing methodically and professionally in researching, producing and distributing product lines of high quality pure ice making machine, in order to minimize the errors that may arise in operation process that Viet An Company is also a pioneer in the market for after-sales services such as warranty, maintenance as well as repairing ice machines for customers.
Viet An General Trading Joint Stock Company was established under the business license No. 0103039539 issued by Hanoi Department of Planning and Investment on August 4, 2009. 0102966635, November 4, 2015.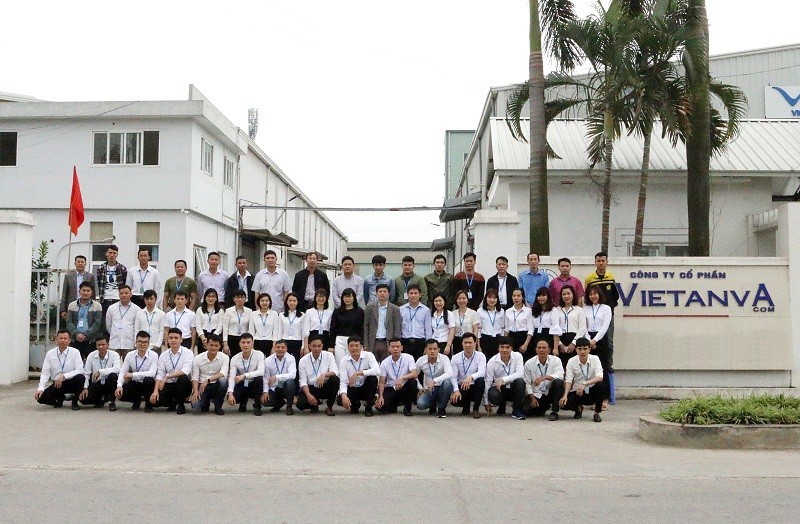 Before 2008: Specializing in importing and distributing water purification equipment with the name "Viet An General Trading Co., Ltd".
In 2009, expanded production and business activities to the industry pure water treatment industry, providing equipment and water treatment construction for many large projects in the North - Vietnam and transformed into Viet An general trading joint stock company
In 2015 Viet An received the award of '' Top 100 leading brands in Vietnam in 2015 '' by Consumer Newspaper.
In addition to the first and only certificate of quality management according to the first and only ISO9001: 2015 international quality management for VA5T stainless steel ice making machine in Vietnam in 2015, Viet An also received many certificates or brand certificates. Exclusive for RO purified water filtration line products, etc.

3-ton ice machine - IVA3T is a product with many highlights
Model IVA produced by Viet An is the first product line in Vietnam and ASEAN that is manufactured according to international standards ISO 9001: 2015, the most rigorous standard today with the most advanced technology of the United States.
The main components of IVA3T are imported 100% from famous brands in the world. The entire bearing pipe is made of high quality stainless steel with a lifespan of up to 15 years.
With outstanding components:
100% new compressors are rigorously tested
If a 3-ton ice cube making machine is like a complete body, then the compressor is like the heart of that body. Therefore, Viet An has used a 100% new compressor to ensure the best quality, giving customers the best quality IVA3T stainless steel ice cube making machine without a similar product on the market have been.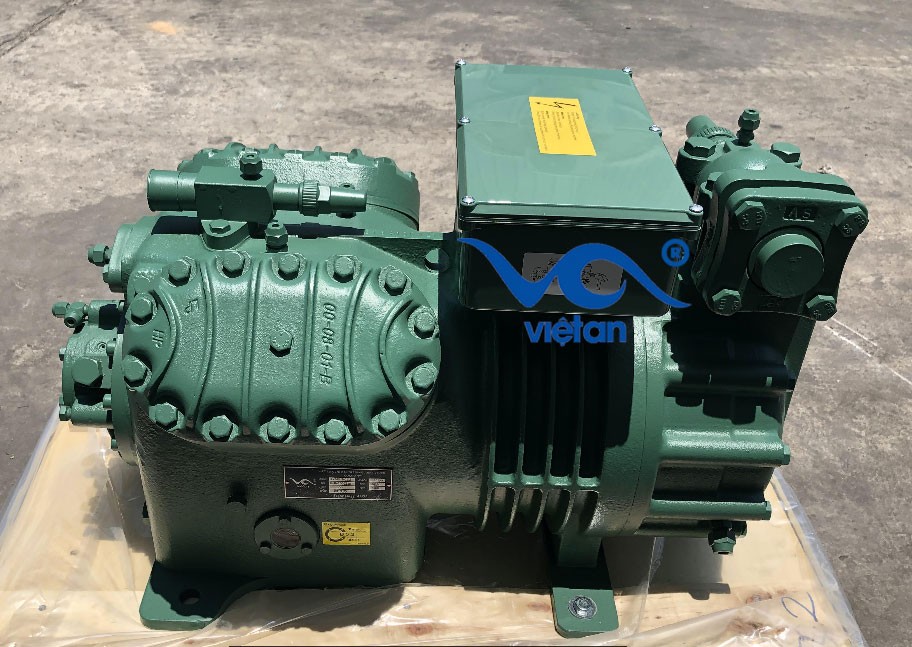 Air separation system: there is an equally important part to help improve the life of the compressor with the function of separating the fluid and returning it to the air line. Viet An is the first enterprise to use the air separation system. This is also one of the great strides and differences of Viet An products compared to the external products.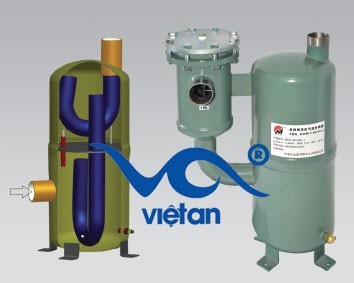 100% new condenser
Condenser has the function of converting gas from gas form to liquid form, which is imported and produced directly at Viet An factory.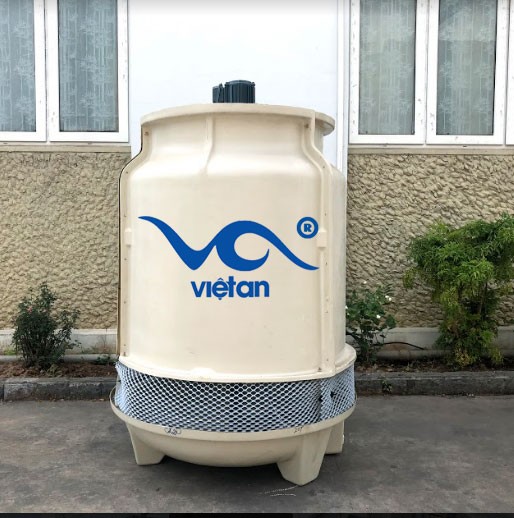 Cooling tower
With the cooling function, cooling tower greatly improves machine life. Viet An uses a completely new cooling tower, imported and produced at Viet An factory, so the price will always be the best.
Cooling tower
Fully automatic power system with only 1 on-off button. Easy for the operator.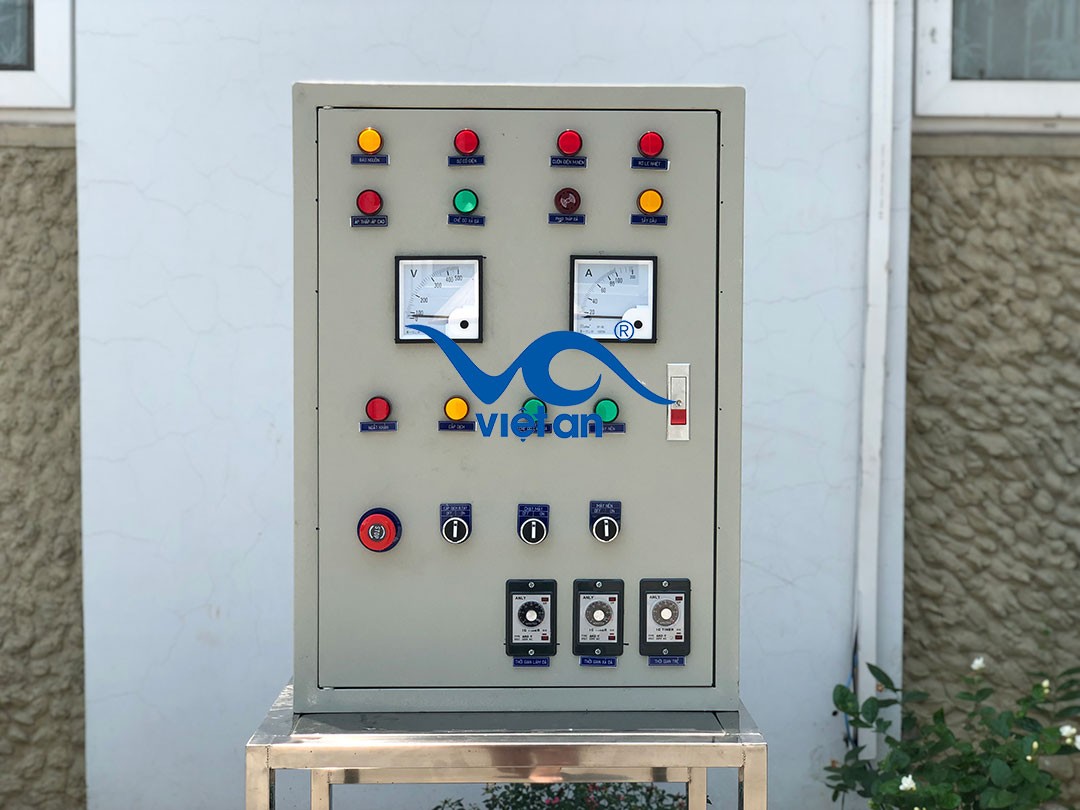 Not only that, the 3-ton ice-making machine - IVA3T also uses components such as Stainless steel pumps, stop valves, solenoid valves, ... designed and manufactured exclusively for Viet An ice machine. Because it is 100% new and manufactured using new technology, it runs very smoothly and is extremely energy-efficient compared to the models that reuse some old components.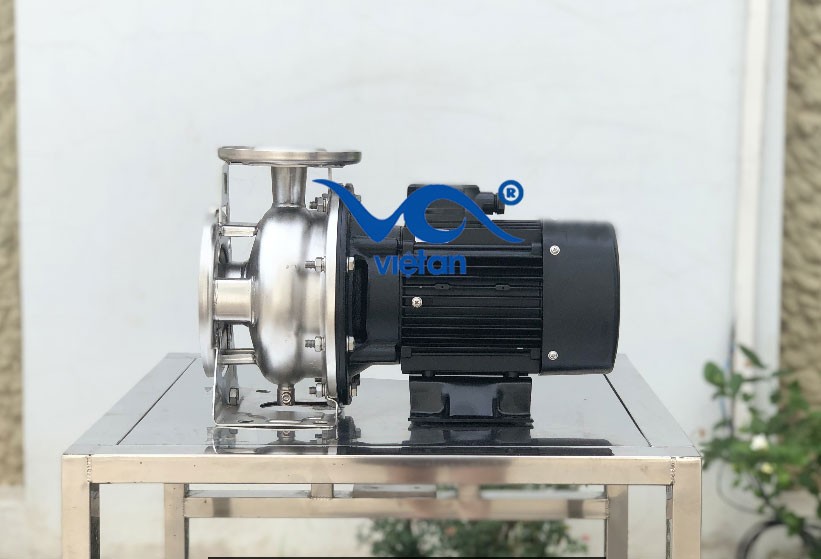 Some issues that Mr Hau should note when installing IVA2T ice cube machine - 2 tons of 100% new iNox of Viet An
Application of advanced production technology and automatic water intake system, 3-ton ice cube making machine - IVA3T ensures uniform and fast ice production, saving labor and labor, in particular, the machine creates blocks. pure ice, ensuring food safety and hygiene 6-1-2010 / BYT. More significantly, thanks to being manufactured on modern lines, 3-ton ice block machines save maximum electricity, which is considered a business solution in the new era.
In order for the process of installing the 3-ton ice cube making machine to be convenient and fast, customers need to prepare the following:
Self-sufficient customer inlet water tank
03-phase power source (380V) to place the machine.
Water source meets the standard of living to produce pure ice cubes as prescribed by the Ministry of Health.
Means of conveying the aforementioned sources are always stable in the initial conditions to the construction site to facilitate the installation and operation of the machine.
Parts related to the construction of the factory Mr. Hau implemented as:
Workshop set up 3 tons ice-making machine system.
Place of water tanks.
Location of cooling tower.
Location of cold storage (depending on the needs of each customer).
If you have chosen 3-ton New 100% IVA3T Viet An ice cube making machine, please go directly to our branches in Hanoi, Da Nang, Buon Ma Thuot, Ho Chi Minh or contact us directly. via hotline: 0943 41 41 41 for advice and support. Viet An sincerely thanks !.