3 tons ice cube making machine for Mr Tai
Ice making machine 3 tons - IVA3T iNox for export from Viet An is currently being chosen by many domestic customers. In order to serve the purposes of trading ice cubes, restaurant business, beer pub, cafe ...
Currently, the demand for pure quality ice in Nam Dinh is growing day by day. During the hot summer months, the amount of ice cubes produced is not enough to supply the market. Therefore, opening an ice cube production facility is a "hot" business with high profitability for many ice production facilities. Capturing this potential market, Mr Tai contacted Viet An hotline 0943 41 41 41 for advice on Viet An's latest technology ice machine product 2019.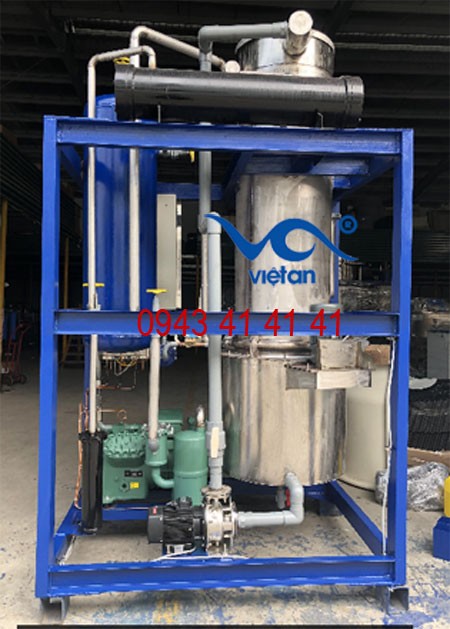 3-ton ice making machine for export to Nam Dinh
When being introduced and advised the appropriate capacity with invested capital, he decided to choose IVA3T - 3 tons with 100% new components and maximum power savings, helping Mr Tai to recover capital quickly. entered production and business. On August 15, 2019, Viet An has exported 3 tons of ice making machine - IVA3T for Mr. Tai from Nam Dinh province under the contract of 200/2019.
Viet An ice making machine gives customers absolute satisfaction
Viet An is a leading enterprise in Vietnam specializing in the manufacture, import and distribution of stainless steel ice cube making machines for export, pure water filtration lines, bottle blowing machines, bottle blowing machines, filling machines, etc. Not only in the country, but Viet An's products are also exported to ASEAN countries, and our products have satisfied many customers and built trust when customers cooperate with us.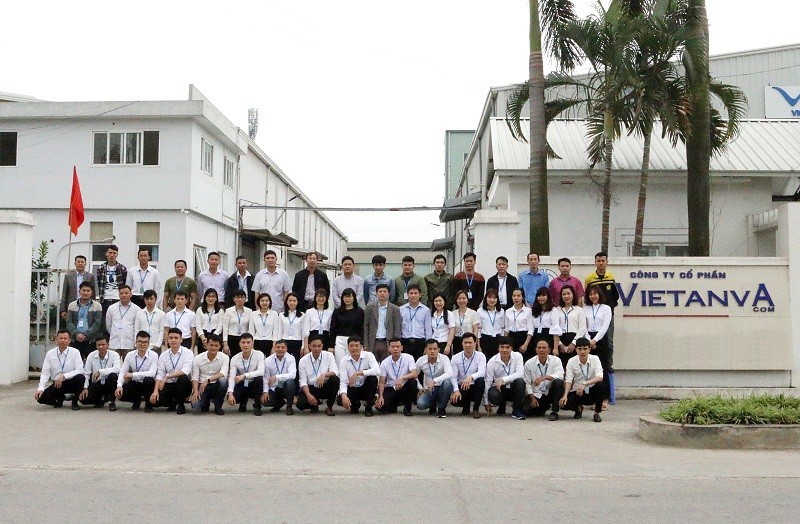 With the motto to bring customers the most advanced and perfect products, Viet An has researched and launched a series of IVA model products under the VA brand name - this is the exclusive brand of Viet An No. 250969 certified received by Vietnam Intellectual Property Department. This is also the first product line in Vietnam and the ASEAN region to be manufactured according to international standards ISO 9001: 2015 with the latest US technology.
Certificates of full quality certification of origin have increasingly strengthened the company's development. Not only that, the certificates of merit of the mass organizations have created more motivation to help Viet An Trade Joint Stock Company to step firmly on the path chosen. Accompanying us is the enthusiastic sales consultant business team, ready to meet all your needs. All staffs are design engineers who graduated from top prestigious universities in Vietnam. We always give customers the best drawings, installation, warranty in the shortest time.

Outstanding and different advantages of 3 ton ice making machine - IVA3T
Firstly, the advantages from the main components that are imported and manufactured directly at Viet An factory, in Vietnam are 100% new, because they are 100% new and manufactured using new technology. The machine runs very smoothly and extremely energy-saving compared to the old models some old components.
The outstanding components of 3-ton ice machine are as follows:
Compressor: Viet An uses a completely new compressor, which gives Mr. Tai the most peace of mind about the quality of the machine's performance, unlike other models that use old, perishable compressors leading to loss. Lots of time and effort for repairs. This also causes a lot of costs to customers.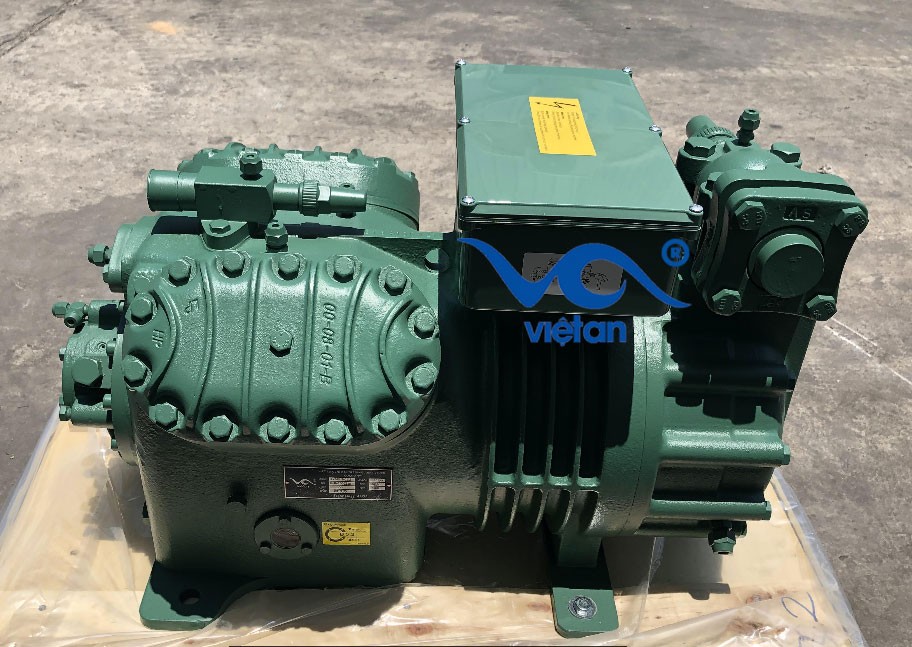 the compressor is 100% new
Air separation system is proud to be the first and only unit in Vietnam to use air separation system, greatly improving the service life of the compressor, avoiding maximum problems with compressor, especially infected fluid errors - with separate fluid and air separation function.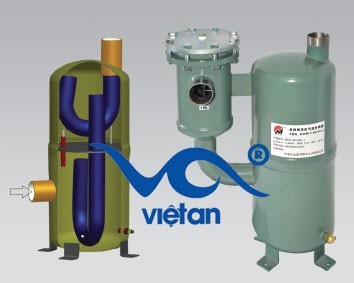 Air separation system
Condenser: Always choosing the best equipment, the 3-ton ice making machine - IVA3T of Viet An uses a completely new condenser, which is imported and produced directly at Viet An factory.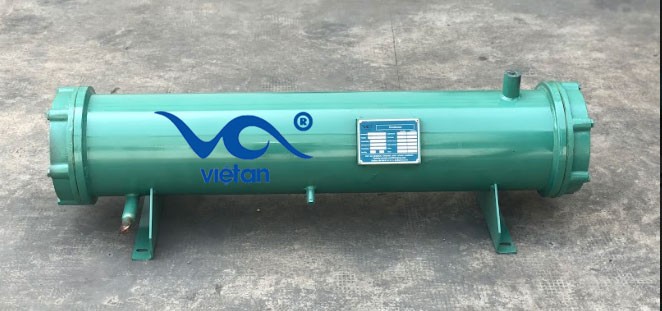 Cooling tower: The device helps reduce heat, cool the system, improve the life of the machine, so the cooling tower plays a very important role.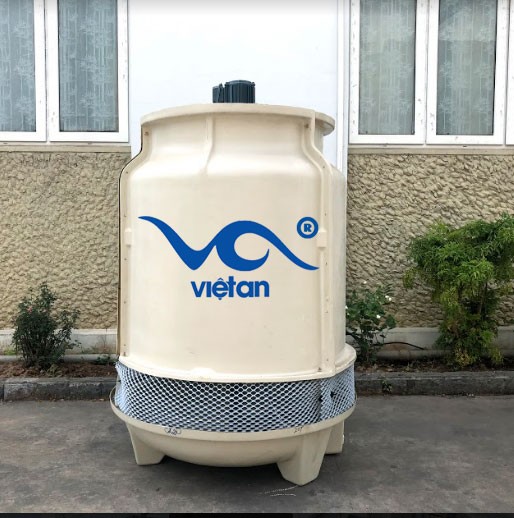 Fully automatic electrical system with only 1 button off - on.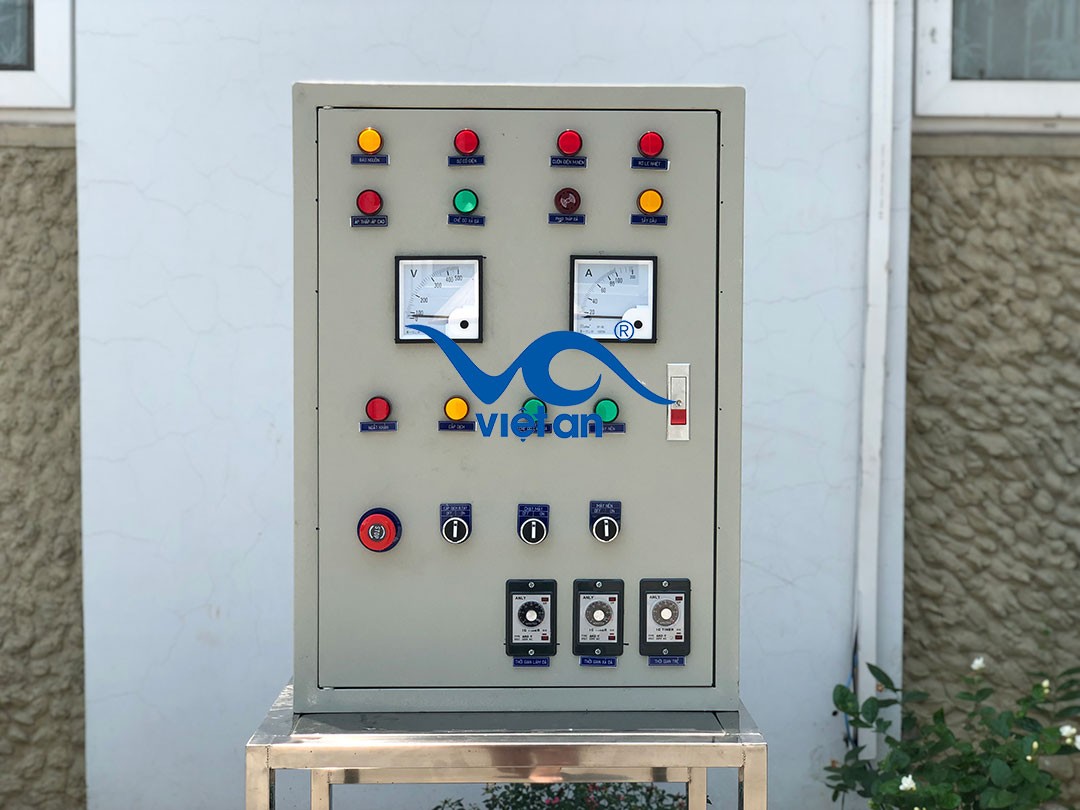 INox pump system is designed specifically for ice machines, with quality and longer service life than conventional cast-iron pumps.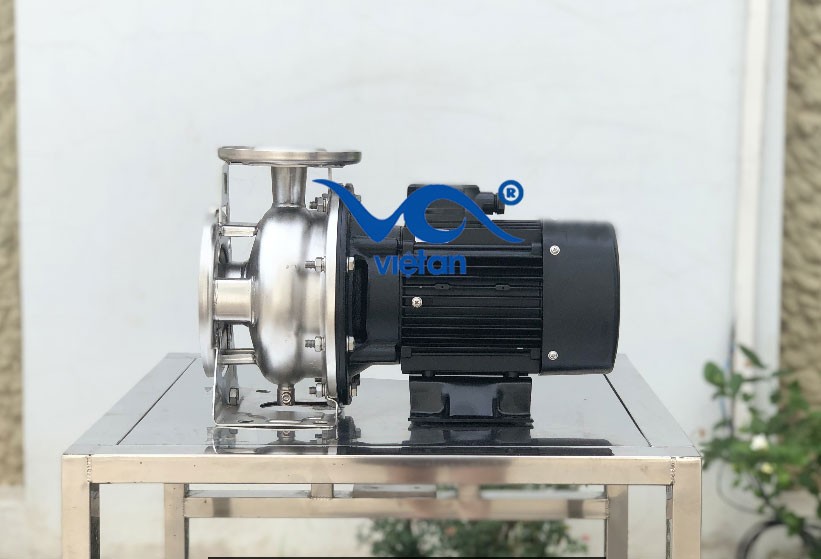 Other equipment such as packaging systems, motor intersections, stop valves, solenoid valves, ... they are all designed and manufactured exclusively for Viet An ice machine.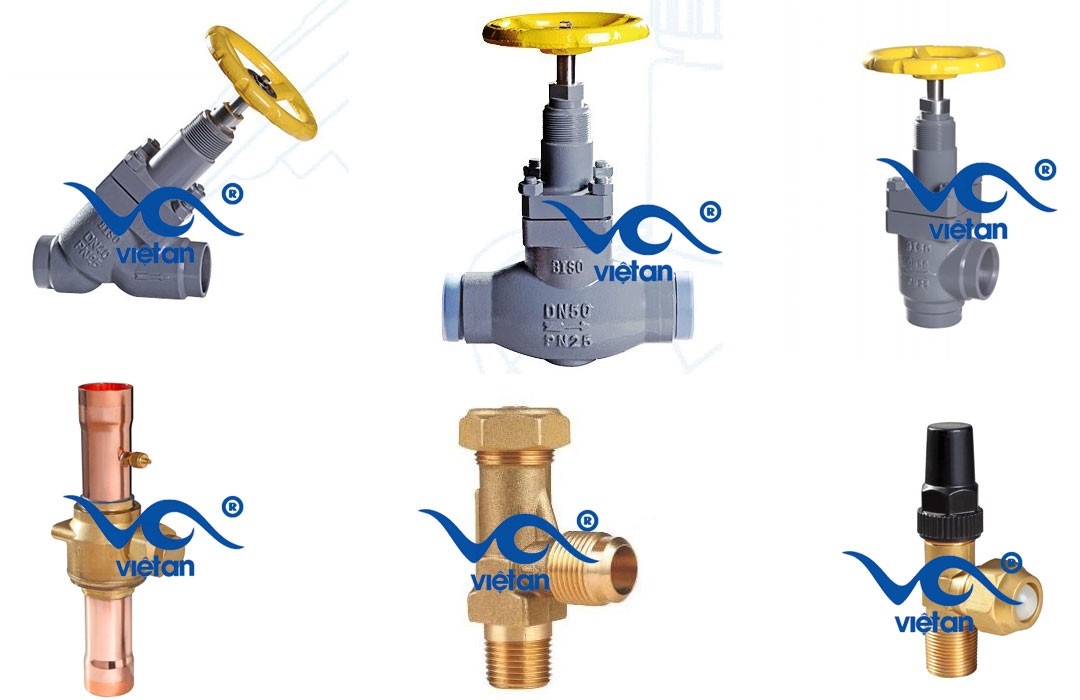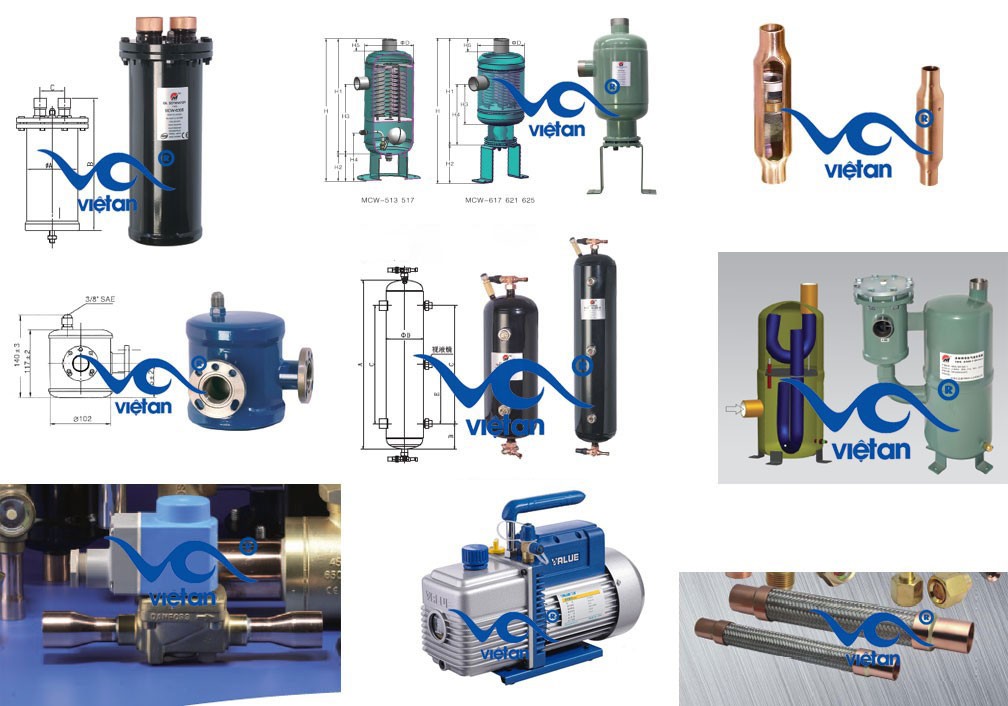 Discount for Mr Tai when buying a 3-ton ice cube making machine Viet An
The price of 3 ton ice making machine is always the best for Mr. Tai. In addition, Viet An also offers a special discount when he purchases the next products.
Give the whole package of free shipping nationwide to him as well as all customers over 63 cities nationwide (except islands).
The minimum time that Viet An performs the warranty of these ice makers is 1 year and long-term maintenance. During this time when the machine has a technical error, it will be repaired by Viet An company for free.
Comes with a packaging system when buying a 3-ton ice making machine - IVA3T.
The warranty period for Mr. Tai and all customers is fast. Support warranty 24/24 nationwide.
To own yourself the best quality 3-ton IVA3T ice cube making machine, please visit the nearest Viet An branches at the following addresses for advice and support:
Hanoi Office: Số 10-N6 lane 40, Xuân La street, Tây Hồ district, TP. Hanoi - (024) 38 28 41 41 - (024) 37 58 68 48.
HCM Office: 40 Nguyen Anh Thu, Tan Chanh Hiep Ward, District 12, Ho Chi Minh City (HCMC) (08) 88.81.81.41 - (08) 88.41.81.41.
Danang Office: No 50 Phan Khoang, resettlement area Phưoc Ly, Hoa An, Cam Le Dist., Danang city - 0236 368 4141.
Buon Ma Thuot Office: No 87 Phan Huy Chu, Khanh Xuan Ward, Buon Ma Thuot City - 0262 399 99 36.
Factory: Lot 43 D1, H2-G2 Street, Quang Minh Industrial Zone - Me Linh - Hanoi - Hotline: 0949 41 41 41.
To ensure the health of the family and consumers around you, be a smart consumer. Contact Viet An Company today to own the best ice machine. Viet An is committed to providing you with quality, genuine ice machines, saying no to counterfeit goods.