7-ton ice making machine exported to Hue for Mr. Phuoc
Viet An General Trading Joint Stock Company is one of the companies with rich experience in the field of the industrial ice machine and mini machines. Established since 2008, after nearly 20 years of operation, Viet An's products have always received good feedback and trust from customers. Viet An's products are trusted by many companies, factories, hospitals and schools, ... and being supported for installation nationwide. Therefore, Mr Phuoc from Hue trusted and selected Viet An as a cooperation unit to install IVA7T industrial ice machine to serve the needs of production and his business.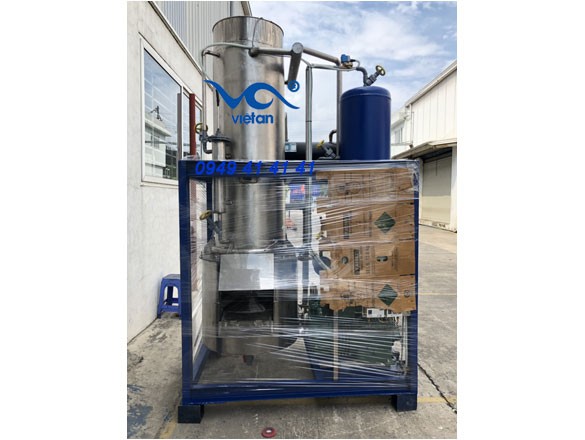 7 tons industrial ice cube making machine for export to Mr Phuoc
Viet An full name is Viet An General Trading Joint Stock Company. As a leading enterprise in Vietnam specializing in providing modern industrial machinery products for the food processing and manufacturing industry. Viet An series of machines launched into the market such as bottled filling machine, bottle blowing machine, water filtration line, ice machine ... are all genuine high quality ISO 9001: 2015.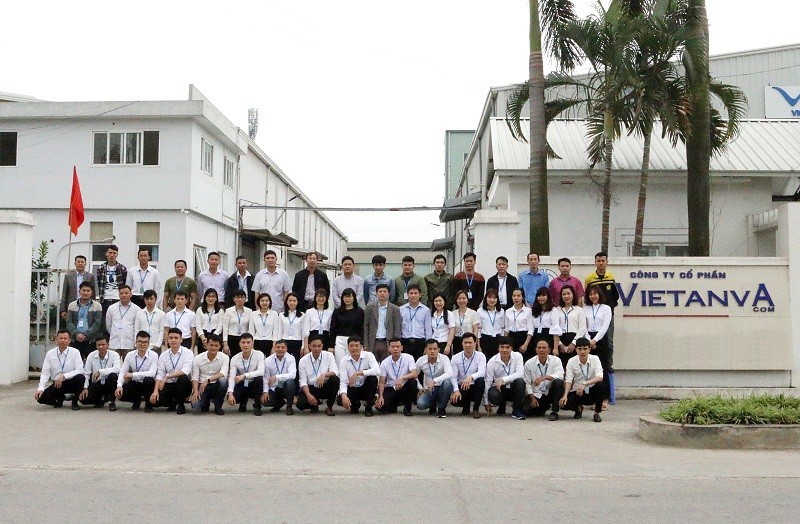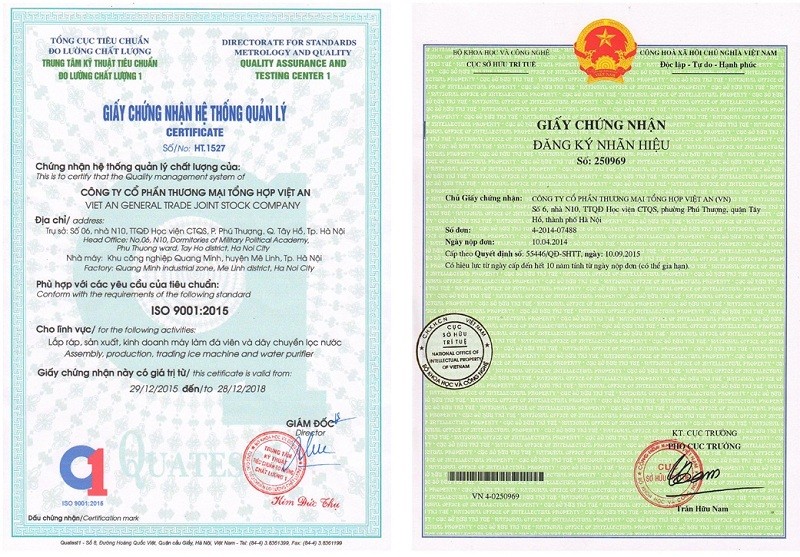 Viet An- Proud for many years in the top 100 leading enterprises in the country, receiving many awards and certificates and having the honour to meet with President Truong Tan Sang, Tran Dai Quang and President Nguyen Xuan Phuc at the presidential palace.
Viet An Company - under the ingenious leadership of the company leadership, modern equipment and skilled technical staff, professional production management, creative and united team of dynamic and creative people. Viet An is always committed to providing customers with the best quality products, the cheapest prices, the best warranty service.
The reasons why Mr. Phuoc loves the quality 7-ton ice machine made in Viet An
Mr. Phuoc shared with us: "I have not seen a unit like Viet An, from the working attitude to the very attentive service attitude. I realize many advantages of an ice machine made here. But there is no unit on the market, most typical is the new compressor with modern technology. Not only that, the ice cube machine is also energy efficient, if I plan to use this 7 ton ice cube making machine, I will save a lot of money every year. "
The outstanding advantages cannot be ignored by the 7-ton ice cube making machine
100% new compressor: Considered as the heart of 7 tons ice machine. The compressor used in Viet An 7 ton ice cube making machine is 100% new compressor. Specially designed by Viet An for Viet An industrial ice machine. Currently, on the Vietnamese market, only ice maker machines of Viet An have new 100% compressors. This compressor has been tested extremely strictly. It is manufactured on fully automatic CMC system, cutting, stamping, and automatic molding. Tested each compressor with absolute accuracy without any small errors.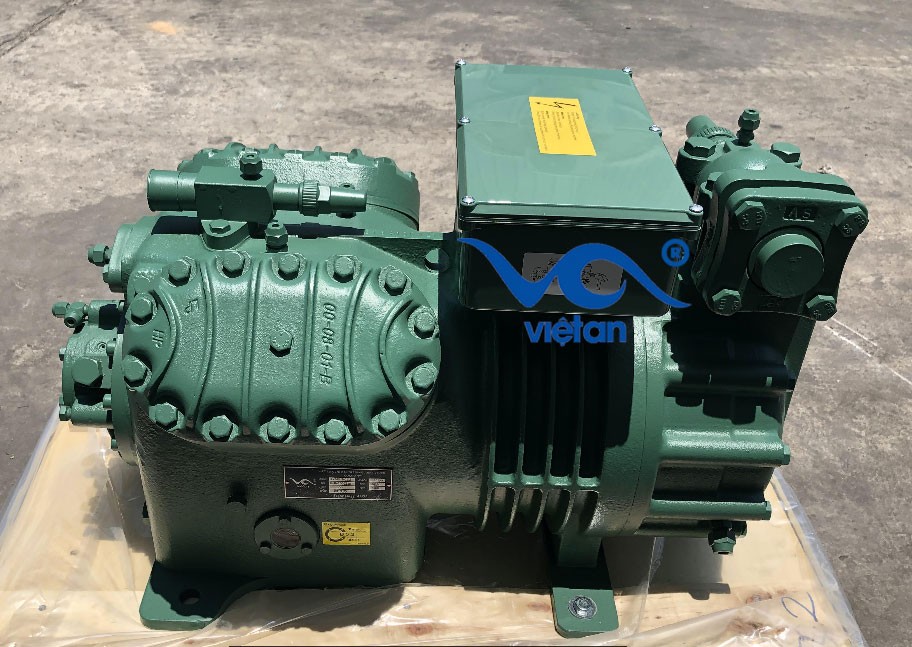 The compressor is 100% new
Uses of the compressor
The use of cooling capacity control for ice machines
Control and save power consumption for you
Helps make the service life of the device more durable, longer
Control the temperature and keep the safety of the cooling system stable
Making ice machine works smoothly, runs smoothly, makes less noise.
Air separation system (the first technology applied by Viet An for industrial ice machine). In the past, before this part was available, the pipes of the ice machine would be designed in the style of the chicken gut - but when this technology was applied they would help minimize the pipeline, the ice machine was designed more neatly. Viet An's air separation system has the ability to remove fluid and return it to the airway. Prevent the compressor from becoming liquid infected. Helping the compressor not defective and the service life of the compressor is much higher. The compressor used for ice machine is air compressor. So the compressor that pushes out must be gas, and the suction must be air. The gas that is produced is hot air and the gas that is drawn in is cold air. Therefore, the inlet gas must not be contaminated with liquid (water or oil). If the suction air is contaminated with liquid, it will lead to a decrease in compressor durability.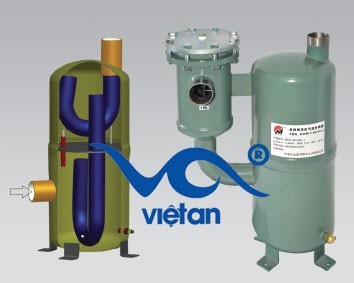 Air and liquid separation system
Condenser: This product is directly imported by Viet An, committed to always have the best price. Condensers in pure ice machine are responsible for condensing superheated gas behind the compressor into a liquid state refrigerant. The process of condenser operation has a decisive effect on the condensation pressure and temperature and therefore the efficiency and safety of the entire refrigeration system in industrial ice machines.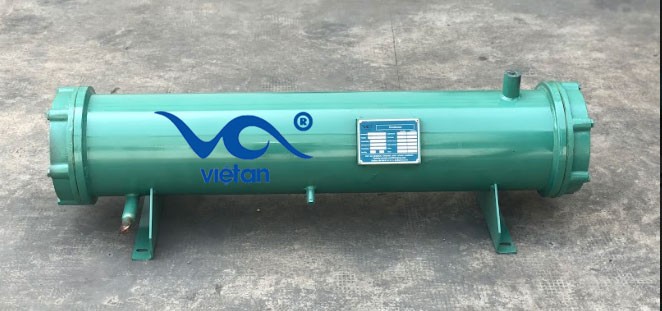 Cooling tower: Cooling tower is responsible for transferring excess heat of the water to help cool quickly and save energy. The good cooling system helps industrial ice machine to operate stably and durable.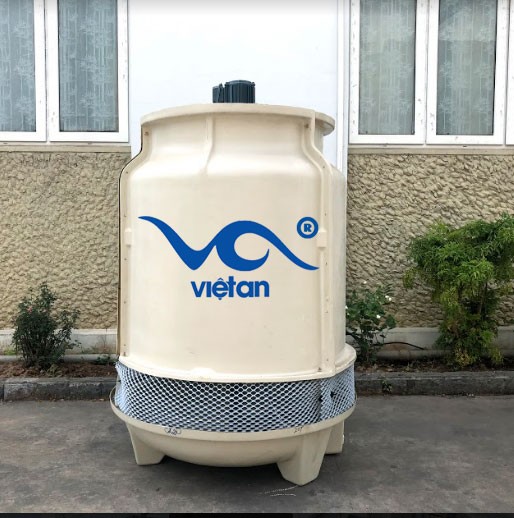 INox pump system: made of 304 stainless steel, imported exclusively by Viet An. Currently, only ice making machines of Viet An use iNox 304 pump. All ice making machines on the market use cast iron pumps so the price will always be cheaper. That means the durability will not be high.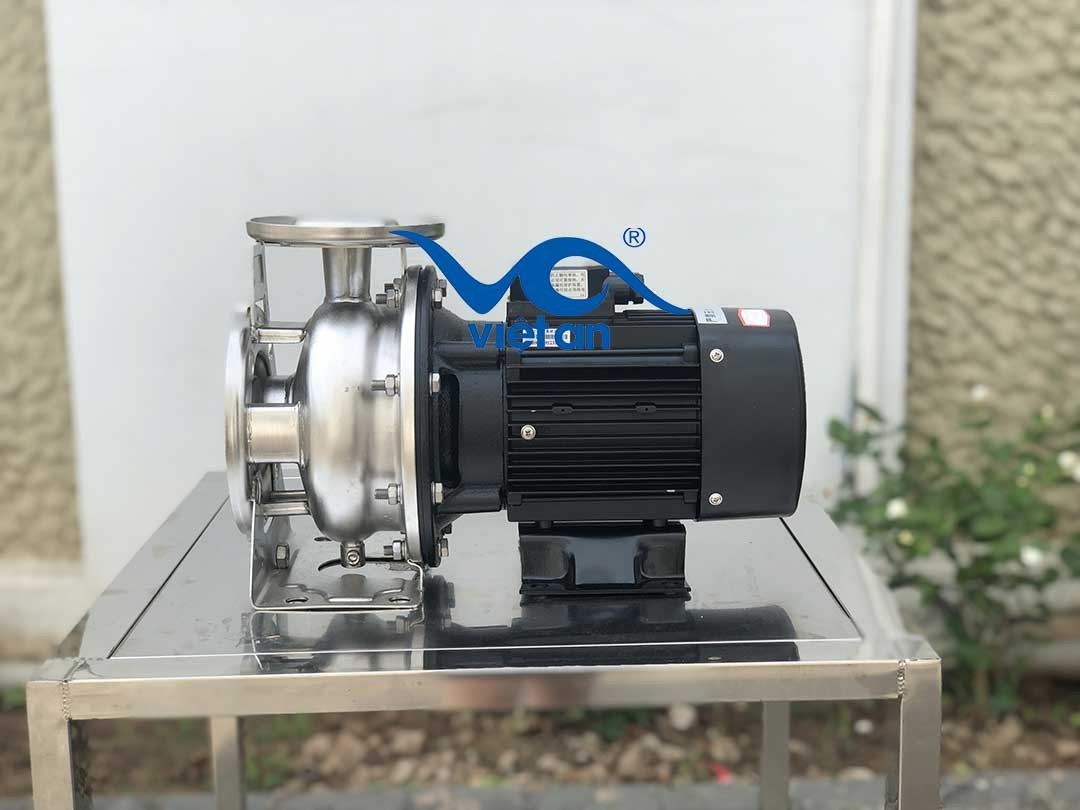 Automatic electrical system: 7-ton ice making machine has an automatic electrical system that helps the machine operate the entire process of ice making, automatically disconnects when there is an electrical problem, automatically adjusts ice making time. to have a satisfied hollow ice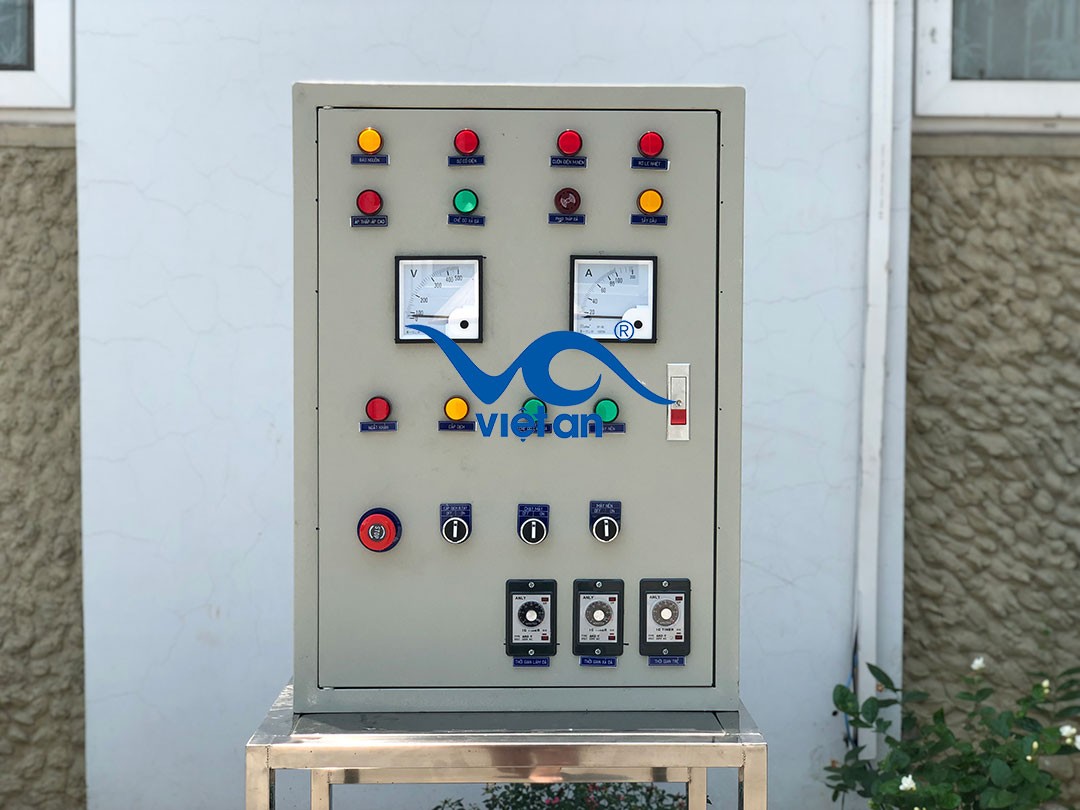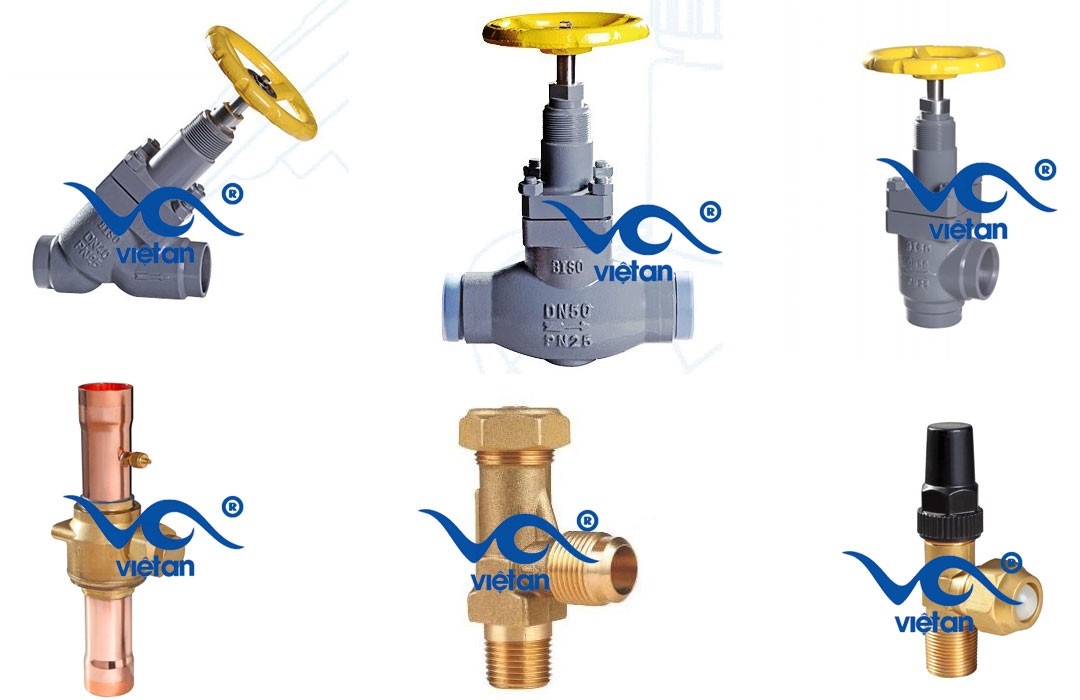 Ice machine stop valve system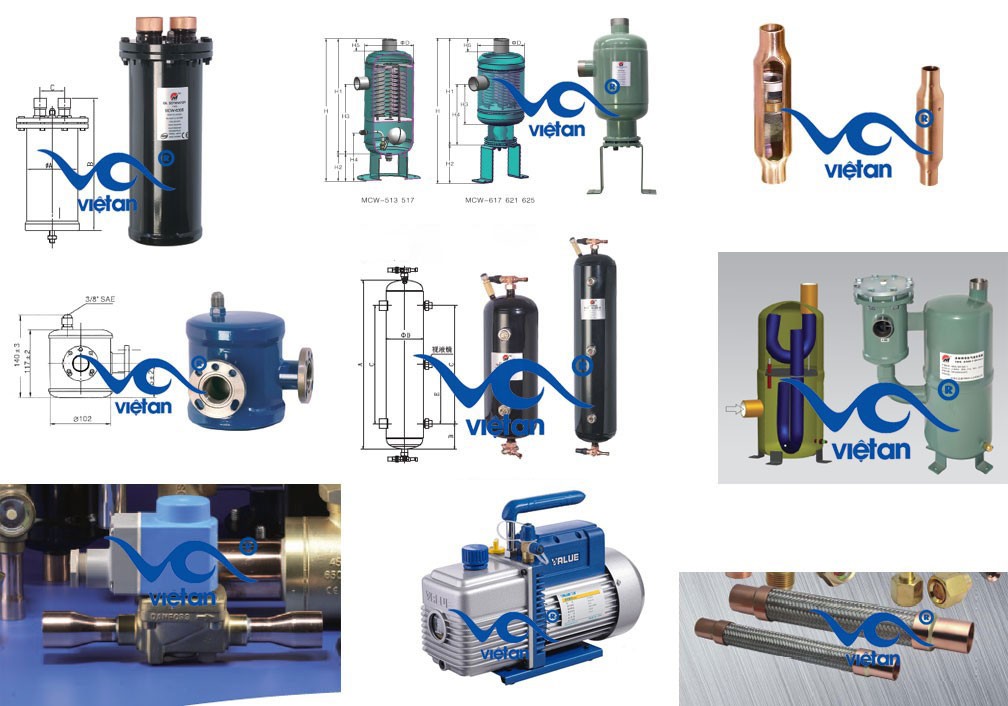 Exclusive components for ice machines
Warranty policy for 7 tons of ice cube maker Mr. Phuoc chooses
During the use period of 12 months from the date of purchase, if there are any technical problems of the manufacturer, Viet An will give you a free warranty for Mr Phuoc.
After a 12-month warranty period, Viet An has a regime of maintenance, machine testing, and periodic water quality for Mr Phuoc completely free.
Offering shipping package costs are the free installation of the product for Mr. Phuoc.
Many attractive gifts come with special discounts when Mr. Phuoc needs to buy Viet An's next products.
Warranty time, quick maintenance, support troubleshooting Mr. Phuoc 27/7.
See more: Pure water filtration line for ice machine
In addition, Việt An will support Mr Phước with issues such as:
Support designing stamps, labels for Mr. Phuoc's business
You will be provided with free shipping, installation and operating instructions using a 7-ton ice cube making machine.
We will also advise you on your trading strategy so that you can more easily capture the market.
Whenever the machine has a problem, just contact the hotline 1900 6013 we will send a technician to support and repair in the fastest time.
To make ice cube machine work well and achieve the highest quality, Mr. Phuoc also needs to regularly clean machinery and components according to our instructions, water pipes avoid bacteria from entering this. It will also help the industrial ice machine to achieve long life and reduce unwanted breakdowns affecting the production process.
Viet An thanks Mr. Phuoc and all our customers for nearly 20 years for always supporting us in trusting us. Viet An Company is committed to bringing the most prestigious and quality 7 ton ice cube making machine products to all customers at home and abroad.