9-ton ice making machine exported to Ha Nam for Mr. Nam
9-ton ice making machine - IVA9T for the industry along with the increasing demand for ice cubes, the market in Ha Nam still has many shortcomings, typically the problem of dirty ice. Meanwhile, the clean ice cubes of reputable and licensed establishments are always in the "out of stock" situation, causing many business units in fields such as food, tourism, hotels, resorts, ... many time when not actively supply ice cubes for their production and business activities. Even some hot days peak, the input ice price is pushed up several times higher than normal.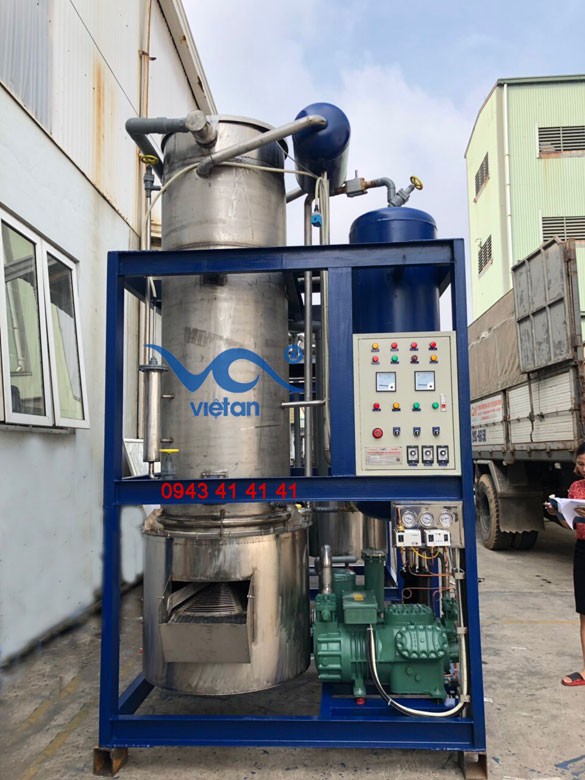 As recommended by many experts. For the ice market is as diverse and complex as it is today. To ensure user health, reduce the risk of poisoning from dirty ice. Business units, in addition to purchasing clean ice from establishments with clear and licensed packaging. It is possible to switch to an autonomous model of producing clean ice cubes to ensure the health of users with new technology ice machines. A closed process that saves costs. Realizing the potential of this ice business, Mr Nam from Ha Nam decided to sign a contract to buy IVA9T ice making machine with Viet An General Trading Joint Stock Company.
Viet An General Trading Joint Stock Company is a pioneer in manufacturing and producing pure ice machine, filling machine, bottle blowing machine, water filtration line, etc. in Vietnam. With outstanding quality and warranty service in place. Viet An Company has been a reliable choice for companies and units wishing to apply the system of industrial machinery lines in production quickly and accurately.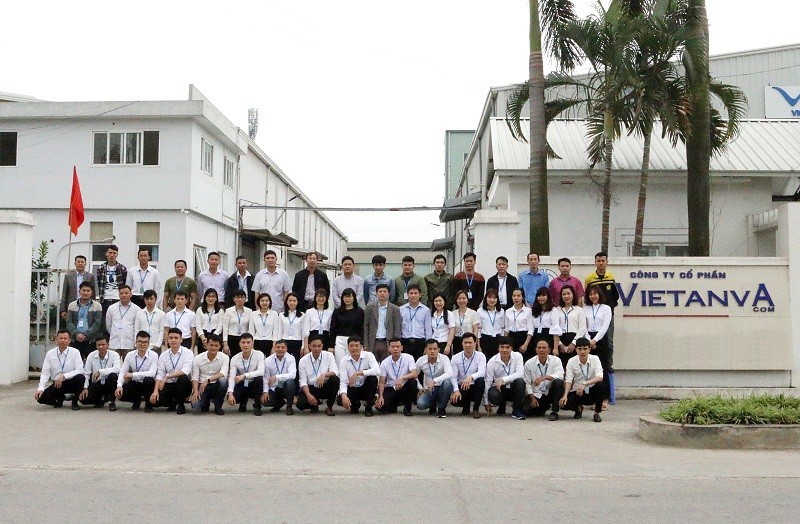 Good features of the product 9 tons of ice cubes Viet An
Ice making machine 9 tons of ice cubes - IVA9T Viet An is a pioneer in applying new technology. As well as solving the problem of long-term cost savings for businesses:
Compressor:
Using in Viet An 9 tons ice machine is 100% new compressor. We order it separately with rigorous testing. Considered the "soul" of an ice maker. The first highlight we want to mention is that there are no new compressors in the market, all are old compressors, which is why Viet An ice cube making machine has a long service life. More than the other models, the error also occurs very rarely. Manufactured on fully automated CNC systems, automatic cutting, stamping, and molding. It is then transferred to the high pressure testing section of the compressor. This unit uses the best high pressure testing technology in the world imported from Germany.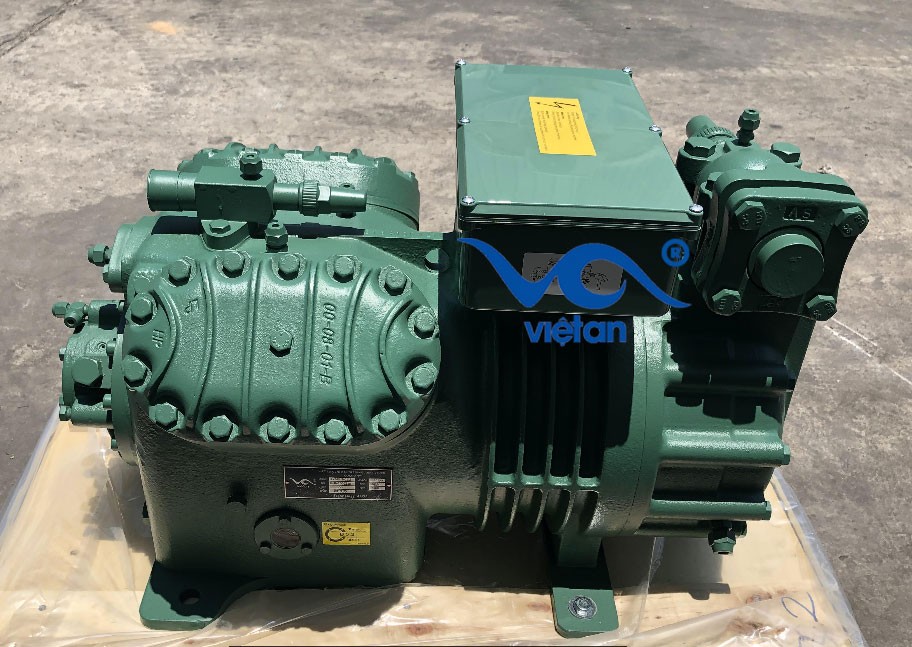 The compressor is 100% new
The use of compressor: The use of cooling capacity control for ice making machines, saving energy consumption for Mr Nam. it helps the device's longevity last longer, durable. Temperature control and safe keeping of cooling system are stable. Making ice cube machine works smoothly, runs smoothly, makes less noise.
Liquid and gas separation system:
Only applied in Viet An ice making machine. Viet An's air separation system has the ability to remove fluid and return it to the air way. Keep the compressor from being contaminated to avoid the risk of failure and save maximum power. You can see the old technology ice machine is quite clunky and troublesome in terms of design. Especially their pipes, but coming to Viet An you will find this ice machine is completely different in design. Not only that, this technology also has the function of protecting the compressor so that the air going to the machine according to the suction tip going to the machine according to the fluid path of the compressor will not be infected, helping the process of creating ice takes place quickly - the service life of the machine Compression will be more durable.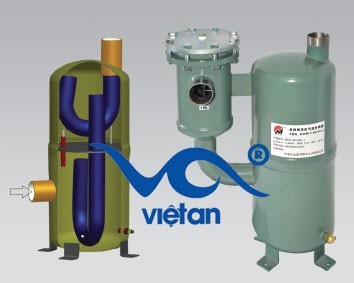 Liquid and gas separation system
Power system:
Viet An ice machine is programmed fully automatically. Make sure the ice making machine runs smoothly in one button. Automatically disconnect when something goes wrong. With an array of LED lights to accurately indicate the status of your device. Just by looking, you can quickly know which machine is working at what stage. At the same time detect errors arising to take the initiative in operating and troubleshooting.
Cooling tower:
With the role of transferring excess heat of the water to help cool quickly and save energy.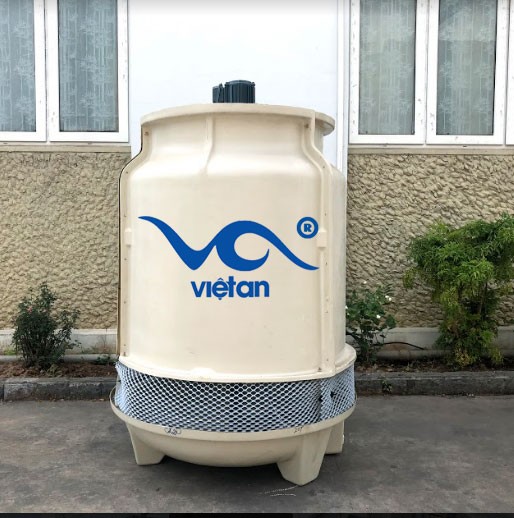 Stop valve: newly imported, completely regulating water flow.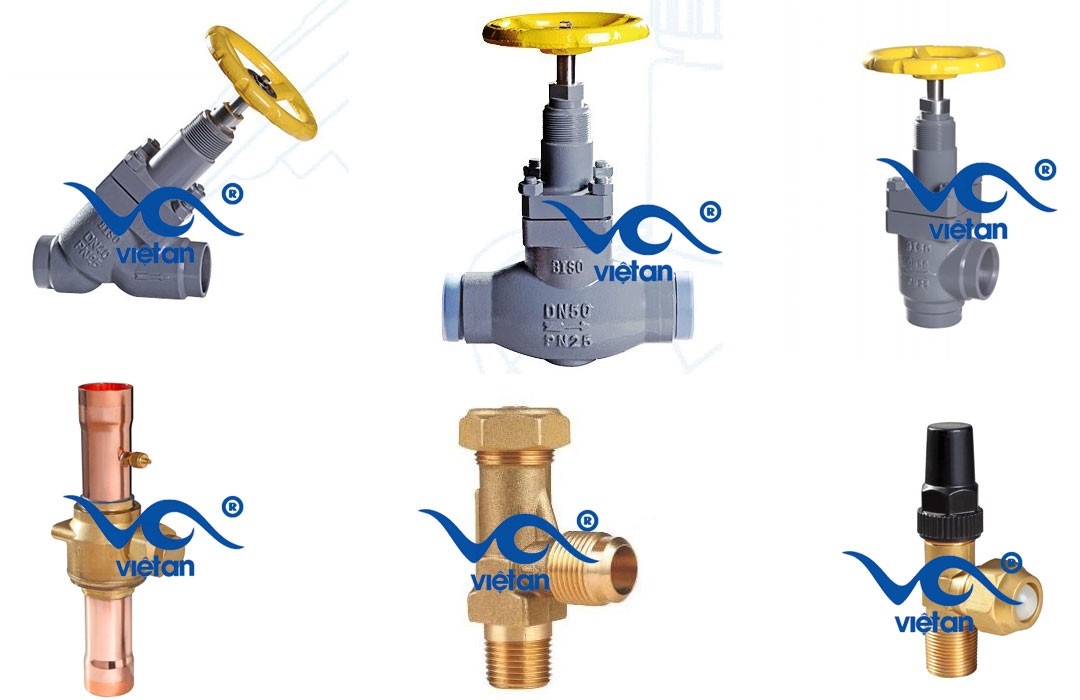 Water pumps:
Made of 304 stainless steel, imported exclusively by Viet An. Only 9 tons of ice making machine of Viet An is being applied this iNox 304 pump system to circulate the water which will be frozen many times and create a transparent crystal ice film.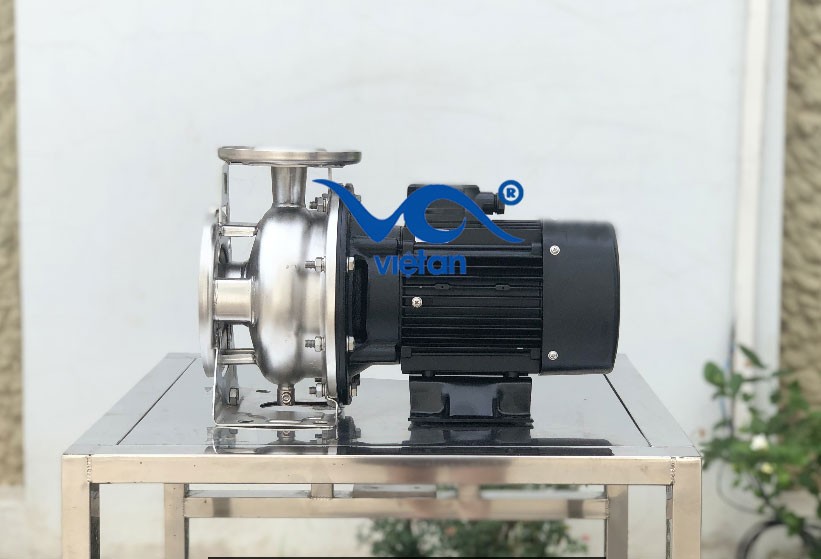 Condenser: 100% new imported goods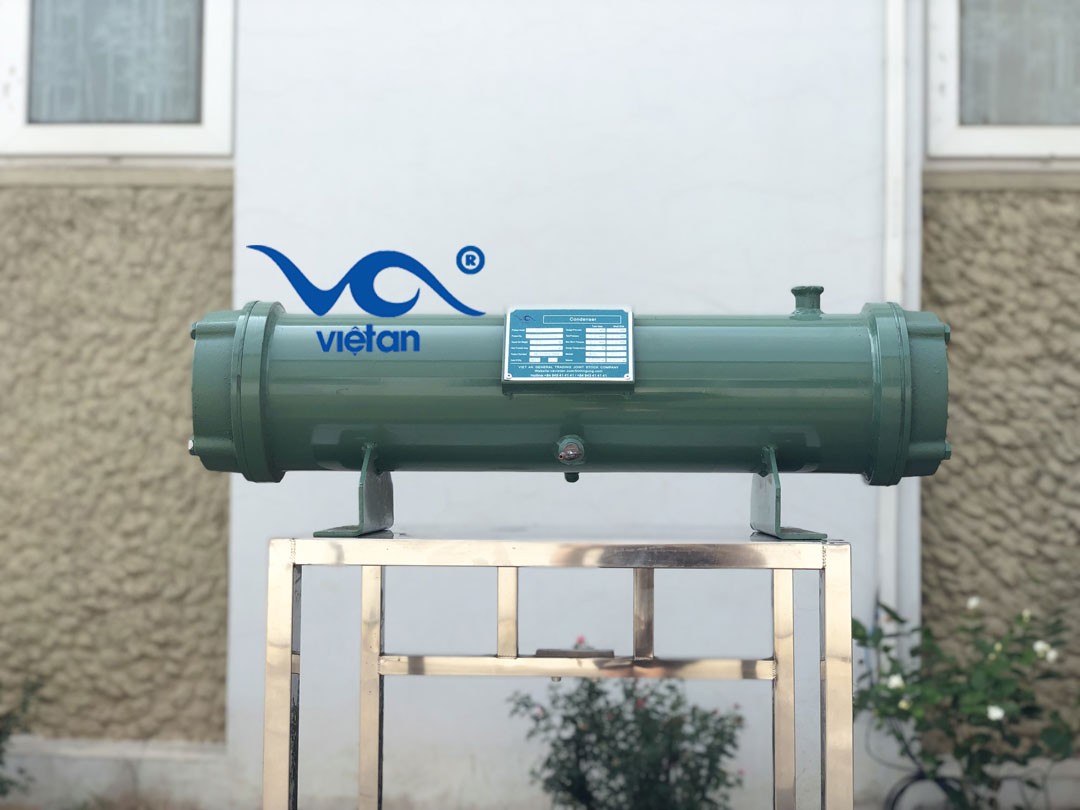 Knife for cut ice:
The system of bucket motor and ice cutter used is 100% new. Unlike the commercially available ice-making machines that use secondhand motor and old ice cutter. Controlled by gearbox motor is specially designed for the production of cylindrical stones or crushed stone by reversing the cutting motor and using switches to control this function.
Ice cutting motor: Designed to take on the heavy function of cutting ice in the standard size.
Viet An instructed Mr Nam to install the 9-ton ice making machine properly
Power supply: The input power source must be good and suitable is 3-phase - 380V, the wires must be solid, made of insulating material, good electrical insulation.
About water: Mr Nam should use tap water to make ice or underground water, therefore, the water used for pure ice making machine is safe and safe for users.
Where to install the machine: Where to install the 9-ton ice machine is very important, because if you install the machine in humid places, the temperature is too high, there is direct sunlight as well as where there is an area narrow, rugged place - will affect the performance of the product.
Mr Nam should periodically check the maintenance, cleaning, and cleaning of machine parts, replacing equipment components according to the time specified by the manufacturer.
Operating procedure of 9-ton ice making machine:
 + Simple operation, the buttons on the control system of the clean ice machine are easy to implement, because there are the following annotations. This issue will be instructed by Mr Nam in technical detail when handing over the machine.
 + Mr Nam can adjust the porosity of ice cubes by customizing ice making time.
See more: Pure water filtration line for ice making machine
Discounts when Mr Nam buys a 9-ton ice making machine - IVA9T
1, New 100% ice making machine price is always best compared to other products with the same capacity on the market.
2, Give the whole package of free shipping nationwide to Mr Nam as well as all customers.
3, The minimum time Viet An performs warranty of these ice making machines is 1 year. During this time when the machine has a technical error, Mr Nam will be repaired free of charge by Viet An company.
4, Many attractive gifts, great favours for Mr Nam. Special discount when you buy the next products of Viet An.
Thank Mr Nam, for trusting in choosing Viet An. To own a product of 9-ton ice making machine - IVA9T of the same quality as Mr Nam, please visit the nearest Viet An branches in Hanoi, Da Nang, Buon Ma Thuot, Ho Chi Minh branches. For the best support and advice. Viet An sincerely thank you!