Address of reputable ice making machine in Ho Chi Minh City
Do you need to buy ice cube making machine in Ho Chi Minh City (Ho Chi Minh City)? But are you wondering what address is reputable at a reasonable price? Yes, through this article we will send you a reliable. Making sure to come here will make customers satisfied.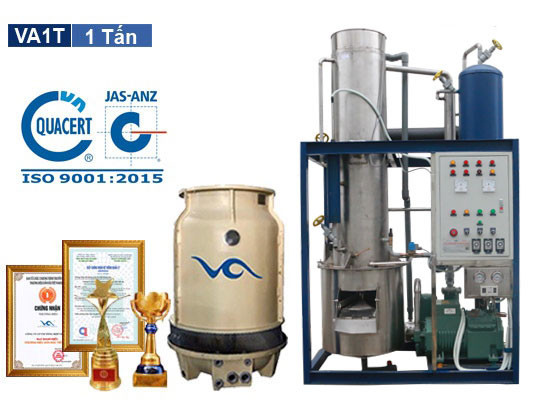 Ho Chi Minh City is located in the tropical equatorial monsoon. As in the Southern provinces, the general characteristics of climate-weather HCM city is evenly high temperature during the year and has two rainy seasons - clear dry. With this characteristic, the consumption of ice cubes of HCM city is always at a high level. The demand for refreshing drinks has increased, restaurants, bars and bars are growing, requiring businesses to speed up the supply of ice cubes. Many units see this, they boldly invest more production lines.
Today, with the development of the social situation in Vietnam in general and Ho Chi Minh in particular, human needs are also increasing. Especially, the demand for ice cubes must be ensured safety and quality, which are important factors that are indispensable. Seizing that demand, many customers decided to invest in buying ice making machine of Viet An General Trade Joint Stock Company.
Viet An General Trading Joint Stock Company addresses the number one ice cubes making machine in Vietnam.
With 20 years of experience in the import industry, Viet An General trading Joint Stock Company has supplied thousands of ice machine products to the market from North to South from domestic to abroad. Customer satisfaction rated us at 99%. We with the efforts of youth and experience have never stopped and still try harder every day to determine the position of our business.
With company branches from North to South. Viet An always gives customers the trust we always want customers can go directly to the company to learn and visit machines. If customers are in TP. Ho Chi Minh City invites customers to visit Ho Chi Minh City Office: 40 Nguyen Anh Thu, Tan Chanh Hiep Ward, District 12, Ho Chi Minh. Phone (08) 88.81.81.41 - (08) 88.41.81.41 We are always ready to welcome and answer all customer questions about ice machine with all sizes and capacities, we will advise to best suited to your customers' needs so that customers have the best and most reasonable choices.
What are the advantages of Vietnamese An ice making machine?
Viet An ice making machine with many features surpassing other models in the market because the equipment is imported directly from the most advanced countries, modern technology is always at the forefront. in the field of supplying ice cubes to the market. Assembled according to ISO 9001-2015 standards are the most rigorous today.
The Ice Machine series are capable of rapid cooling, thanks to a completely automatic cooling system. Besides, it also has a smart controller, capable of automatically switching off when there is an electrical problem, so you will never have to worry about a malfunctioning device. In addition, the refrigerant used is also safe, highly effective and not harmful to the ozone layer. Therefore, the amount of ice produced will be 5 times longer than normal processing ice.
Viet An ice making machine adopts self-closing valve system to turn the water flow smartly thanks to an automatic circuit, a modern, high-quality dirty discharge valve, limiting the energy consumption by about 45% compared to other models in the market. At the same time, prices are always more favourable and competitive than other brands.
The design of ice cube making machine is usually compact with high scratch resistance, so it can be placed in many locations, does not occupy much area, easy to transport or install depending on space wide or narrow for your business.
Quiet operation, low noise, best heat transfer performance, can work stably in high-temperature environments.
Buy Viet An ice cube making machine, what are the incentives we enjoy?
Most customers come to us to ask such questions when buying any product, what is important is that buyers' interests are always on top. Coming to Viet An is a prestigious unit with 20 years of experience in importing and supplying ice machines in Vietnam market.
Extremely professional after-sales, free delivery and installation nationwide.
Support business consulting 24/7 enthusiastically
Product warranty up to 2 years, lifetime maintenance assured use
Many attractive gifts for customers
Advised thoroughly on machinery and equipment, related issues such as power source, water source, factory premises ... etc
Many customers have chosen Viet An General Trade Joint Stock Company to install ice machine and are extremely pleased with our service process. Many facilities have operated extremely smoothly and developed under the help of Viet An. How about you? Be a smart buyer to have a smart choice for your business. Thank you for choosing us as a reliable destination. Viet An's installation capability ensures stable, quality ice machines, easy and important operation is the after-sale service including strict warranty, maintenance services worth your investment. choose VIETNAM AN MEMBERSHIP MACHINE - PRESTIGE - QUALITY - PROFESSIONAL.