Export 3-ton ice making machine for Ms Hien
Not only focus on investing methodically and professionally in researching, producing and distributing product lines of high quality pure ice making machine, in order to minimize the errors that may arise in the operation process of Viet An Company is also a pioneer in the market for after-sales services such as warranty, maintenance as well as repair of ice machine for customers. Therefore, Viet An is known as a strong brand, Ms. Hien has researched and signed a contract to buy an ice making machine with Viet An recently.
Viet An General Trading Joint Stock Company was established under the business license No. 0103039539 issued by Hanoi Department of Planning and Investment on August 4, 2009. Registration of the 3rd change, number 0102966635, November 4, 2015.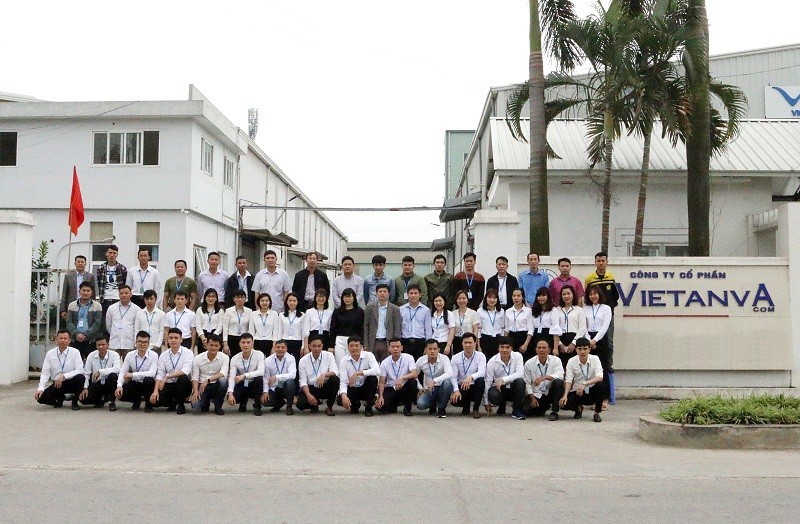 Before 2008: Specializing in importing and distributing water purification equipment with the name "Viet An General Trading Co., Ltd".
In 2009, expanded production and business activities to the industry pure water treatment industry, providing equipment and water treatment construction for many large projects in the North - Vietnam and transformed into  Viet An general trading joint stock company.
In 2015 Viet An received the award of '' Top 100 leading brands in Vietnam in 2015 '' by Consumer Newspaper.
In addition to the first and only certification of international quality management standard ISO9001: 2015 for VA5T stainless steel ice cube making machine in Vietnam in 2015, Viet An also received many certificates or brand certificates. Exclusive for RO purified water filtration line products, etc.

3 tons ice cube making machine for you has many outstanding advantages
Not only the 3-ton ice cube making machine of Viet An is applied but all Viet An products with all capacities are applied this new technology, customers will not find these outstanding advantages in the unit that sells other ice making machines.
100% new compressor
100% new compressor
Compressor (Lock cooling) is considered the "soul" of an ice making machine. The first highlight we want to mention is that there are no new compressors in the market, all are old compressors, which is why Viet An ice cube making machine has a long service life. More than the other models, the error also occurs very rarely.
This compressor has been tested extremely rigorously. Produced on a fully automatic CNC system, automatic cutting, stamping, and molding. It is then transferred to the high pressure testing section of the compressor. This unit uses the best high pressure testing technology in the world imported from Germany.
Uses of the compressor
The use of cooling capacity control for ice machines
Control and save power consumption for you
Helps make the service life of the device more durable, longer
Control the temperature and keep safety of the cooling system stable
Making ice machine works smoothly, runs smoothly, makes less noise.
With an important function, so the compressor works well, your ice making machine will also work stably, if the compressor malfunctions, the entire system will be affected, this will also incur additional costs, power costs and your time consuming. So the problem of choosing a compressor (lock) to avoid risks is something you should consider.
Air separation system - completely new technology in 2019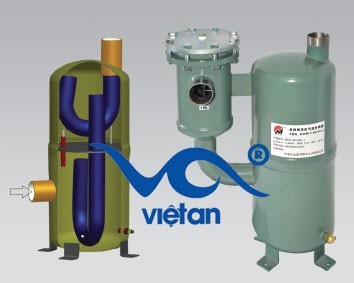 Air and liquid separation system
You may find the old technology ice cube machine quite confusing and complicated in terms of design. Especially their pipes, but coming to Viet An you will find this ice machine is completely different in design. Not only that, this technology also has the function of protecting the compressor so that the air going to the machine according to the suction tip going to the machine according to the fluid path of the compressor will not be infected, helping the process of creating ice takes place quickly - the service life of the machine Compression will be more durable.
Condensation of new imported goods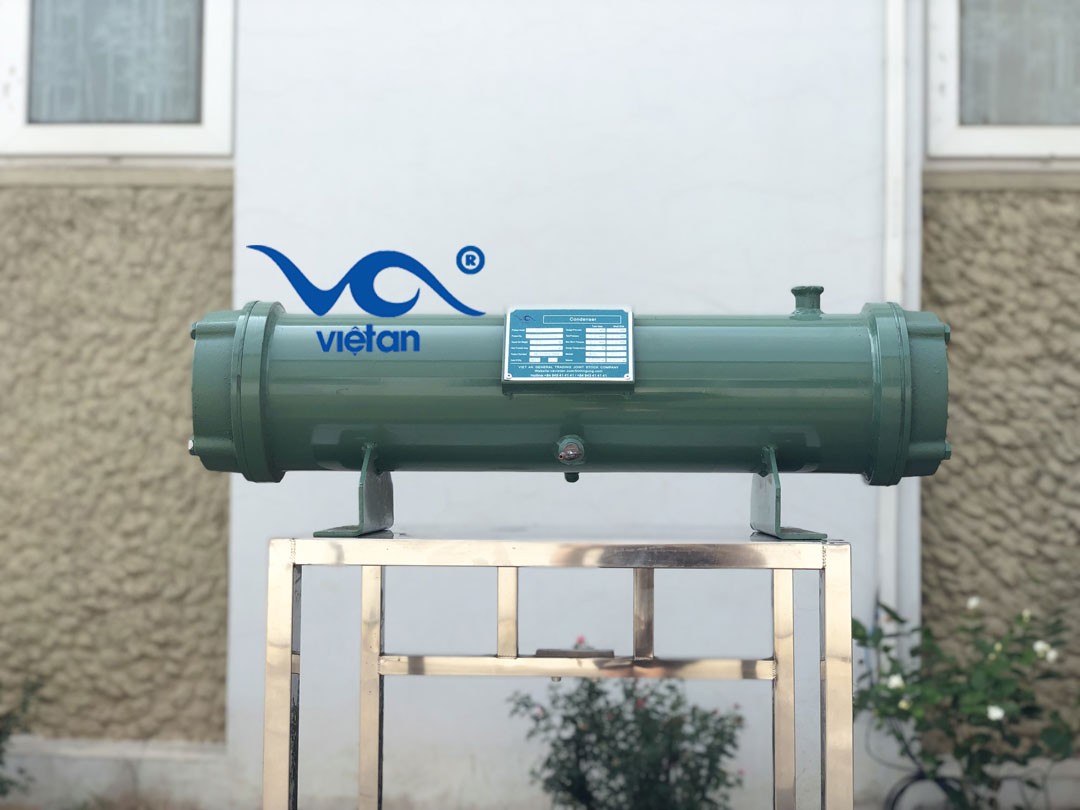 This is also a device that plays an important role in the ice machine, with the function of the condenser that condenses gas from gas to liquid. As directed by the supplier, customers should pay attention to cleaning the condenser at least once a month due to the condenser or limestone residue, if not cleaned, the heat exchange process will be reduced.
Cooling tower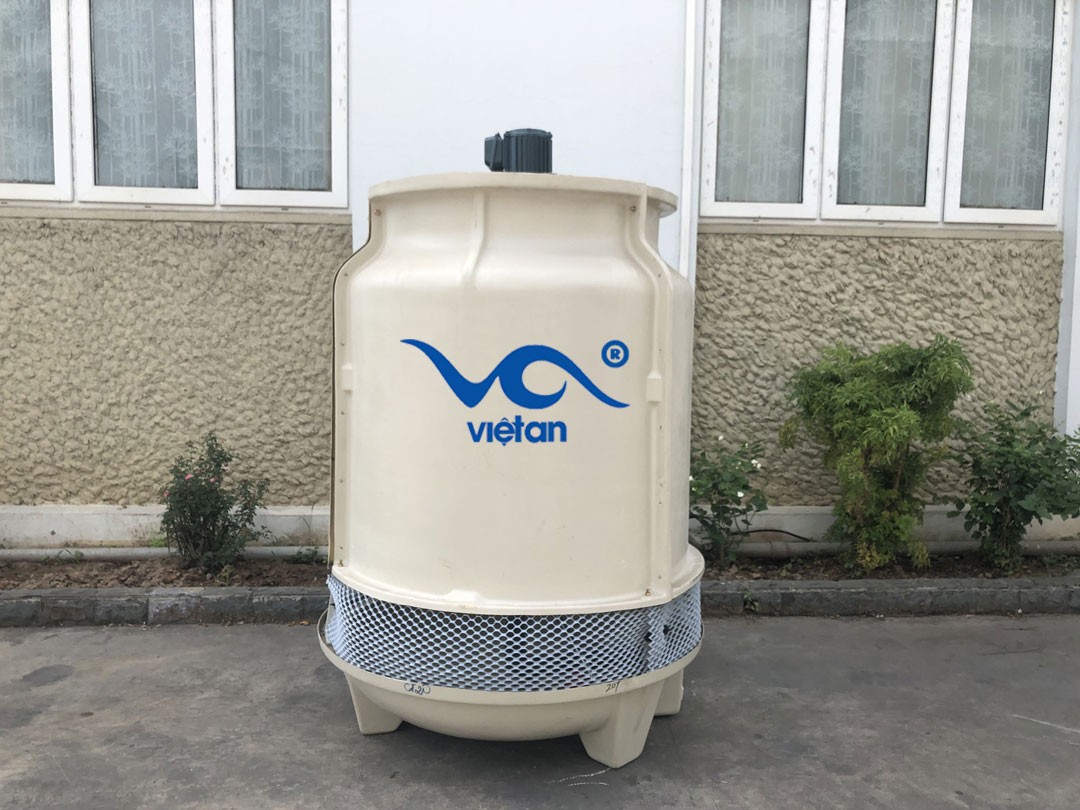 The cooling tower is one of the specialized equipment used to reduce water temperature. It is used in ice making machines to reduce the temperature by cooling off the water and starting to release it into the atmosphere. To know whether the cooling tower works well or not, we can see whether the steam is strong or weak above, check if the water flows below the cool (water temperature is from 30 - 38 degrees). With this device, customers should also clean regularly about once a week to help the system work best.
INox 304 pump system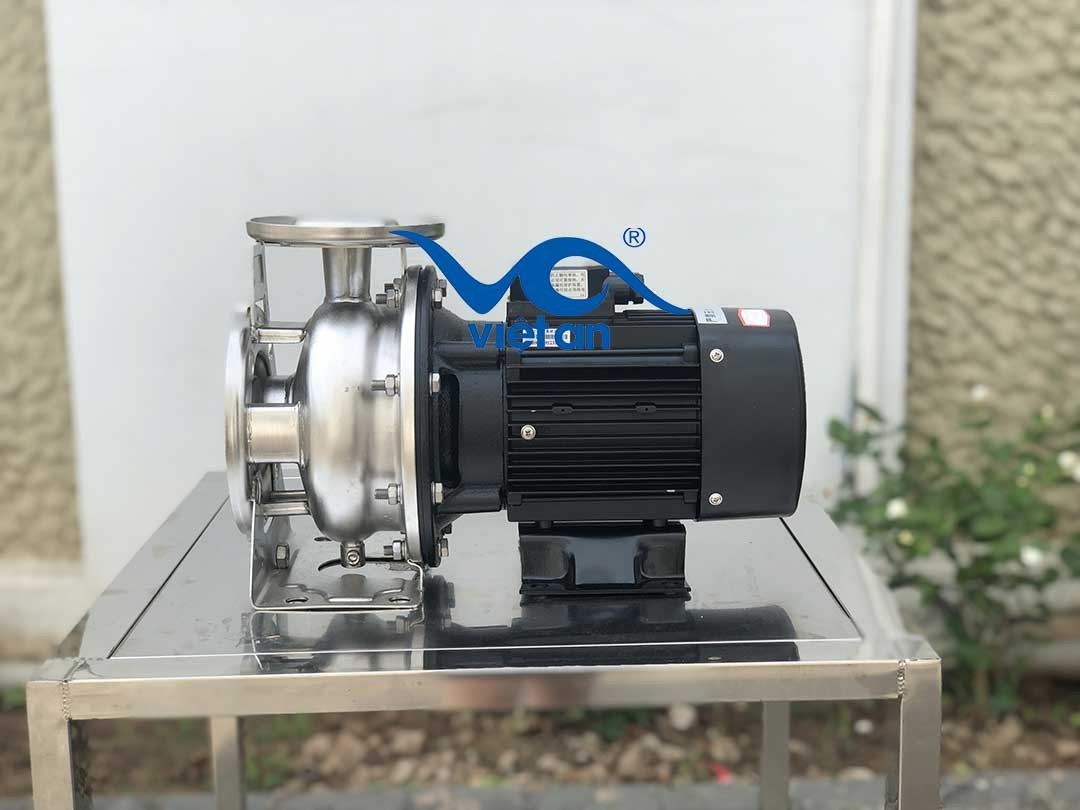 The pumping system for Viet An ice machine is made of 304 stainless steel, imported exclusively from Viet An. Currently, only Viet Nam's 3 ton ice cube machine uses iNox 304 pump because this is a product we have specifically designed for ice machine.
See more: pure water filtration line
Service when installing 3-ton ice machine for Ms Hien when coming to Viet An
In the past years, Viet An Company has always improved product quality, strengthened sales, marketing and best customer service. Not only that, but Viet An also builds the best repair, maintenance, warranty and after-sales service staff for all customers after the expiry of the 3-ton Viet An ice cube making machine.
Ms. Hien's questions related to the company's products will be enthusiastic, answered and improved by the consultant to achieve the highest capacity, while saving the power consumption in the following directions. after:
Complete, easy-to-find replacement equipment (millstone, liquid separator, oil separator, potting container, valve, magnetic float ...).
Completely new technology (compressors, air separation systems, iNox pumps, condensers, etc.)
Improve piping system.
Simple technical design.
Control panel system: automatic by an electronic or conventional mechanical system.
Compressor replacement - repair - calibration of the system.
Imported throttle valves and defrost valves.
3-ton ice making machine Viet An has been selected by Ms Hien to install to meet the optimal use needs of her locality. You can contact the hotline directly: 0949.41.41.41 for advice, more thorough instructions on how to choose the capacity and size of ice suitable for business areas in their provinces and localities when wishing to buy ice cube making machine. Viet An would like to thank!