Export contract of 400 liter water filtration line in Vung Tau
400 liter / h water filtration line is one of the purified water filtration systems applying the most advanced RO industrial water filtration technology. With a fully automatic, closed water filtration process. With auto valve stainless steel filter column, you will have a pure water source that meets the standards, no longer have to worry about the quality of the water you use is guaranteed or not. The VAIA400 assembly process always ensures ISO 9001: 2015, this is also one of the few industrial water filtration products that are exclusively registered under the VA, USApec brands No. 250969 and 250970 at the National Office of Intellectual Property of Vietnam.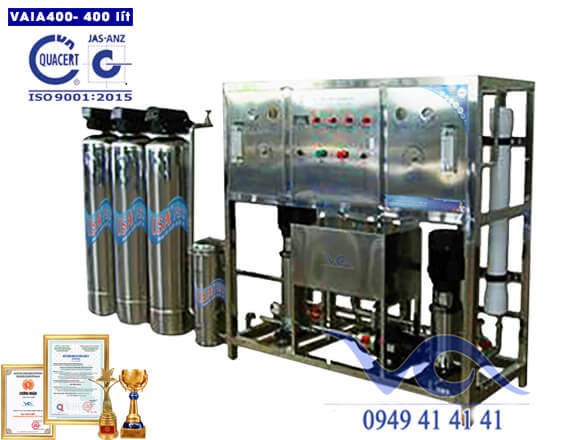 VAIA400 water filtration line
With the desire to solve the problem of water pollution, Mr Nguyen has decided to buy Viet An's 400 liter water filtration line. On May 23, 2019, Viet An General Trading Joint Stock Company has exported VAIA400 - 400 liter water filtration line to Mr Nguyen under the signed Contract No. 121/2019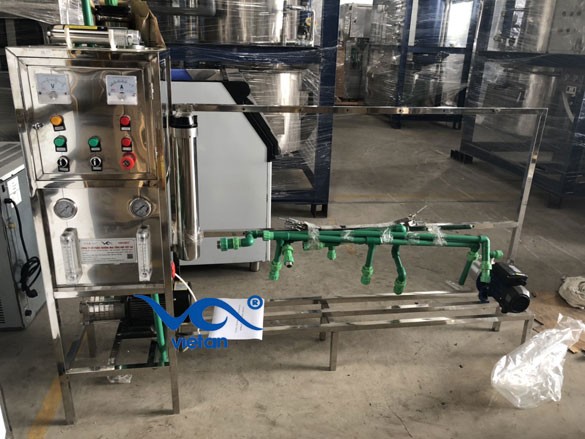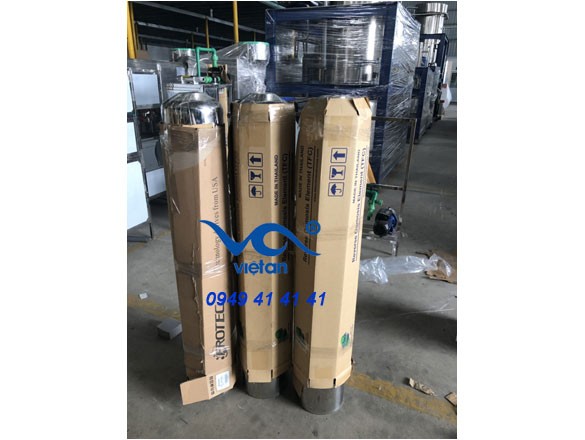 400-liter water filtration line is about to be exported in Vung Tau
Benefits of the 400-liter water filtration line brought to Mr Nguyen
Mr Nguyen will own a system that specializes in purifying the most intelligent pure water today. The capacity of filtering up to 400 liters of pure water per hour of VAIA400 water treatment and filtration system - can serve the needs of eating, drinking and living of the whole family. Besides, Mr Nguyen can also open a small bottled water production facility to increase family income.
VAIA400 pure water filtration system uses high-grade 304 stainless steel filtration column. With resistance to corrosion of the surrounding environment, no oxidation, no discoloration, no rust, withstand extreme weather conditions especially stainless steel water purifier is a super material durable.
The process of fully automatic water filtration, automatic closed thanks to the automatic valve system mounted on the filter column. Each automatic valve has a PLC screen showing parameters of water flow, filtered water and they will automatically adjust the cleaning column to remove residues on the filter materials in the filter column. to protect the filter element, protect the filter - contribute to saving labor costs and ensure the stability of the filtered water quality, taste of the output water.
VAIA400 applies the latest RO water purification technology in 2018, with the ability to remove up to 99.9% of impurities, dirt, toxins, bacteria, virus from water for outlet water to ensure the pure standard. This system also retains the necessary minerals for the body in water thanks to the mineral supplementation system.
The filter system has the smartest control panel, capable of warning when something goes wrong such as insufficient water flow, unstable power supply ... The system will automatically shut down when this happens. contribute to ensuring the safety of water filtration, and also help protect the life of industrial filters.
Accessories come with water filtration lines in Vung Tau
VAMCC150 semi-automatic bottle filling machine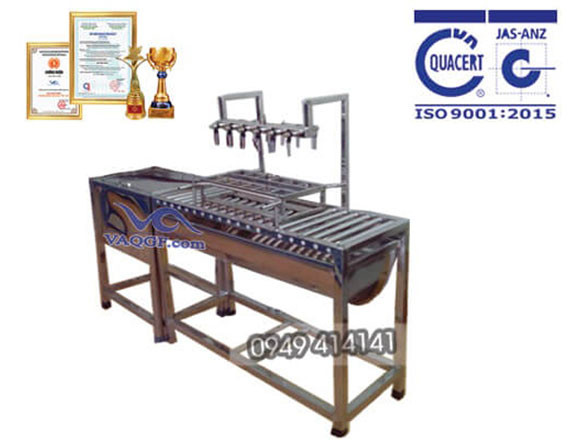 VAMCC 250 semi-automatic bottle filling machine
VAMCC 150 with a capacity of 150 bottles / h has many outstanding advantages compared to similar products on the market, the components of the system are made entirely from iNox, the extraction system is imported directly from other countries in Europe, the dispenser is 3 times more efficient than usual, each head has a valve that regulates the inlet water flow so that will ensure that the bottles are extracted at the same level of water, with the This product each worker will extract 1500 to 2000 bottles of water per day.
VAMCB60 semi-automatic bottle filling machine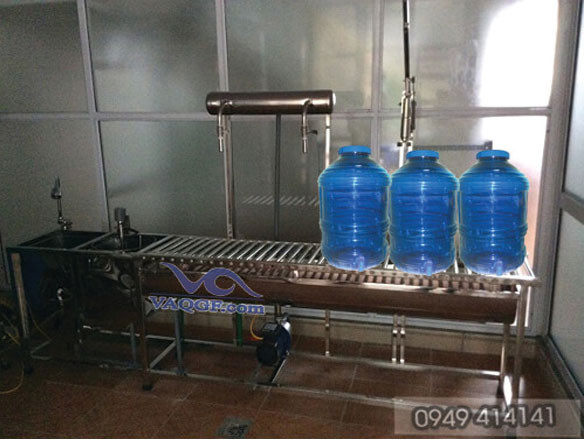 VAMCB60 bottle filling machine
VAMCB 60 semi-automatic bottle filling machine is the ideal filling equipment for small and medium sized workshops that can be quantitative filling. Simple machine operation. Specialized for filling various forms of solution, fresh water, spring water, ... With high stability features, simple operation, less maintenance. All parts are made of 304 stainless steel except engines, gaskets. Adjust the extraction volume into the jar easily. The parts of the semi-automatic filling machine are made of 100% stainless steel 304, the filling system is imported directly from European countries. Filling efficiency is 2-3 times higher than that of other conventional machines a day, each worker will extract 500 bottles to 600 bottles of water.
A special feature only available in Viet An water filtration line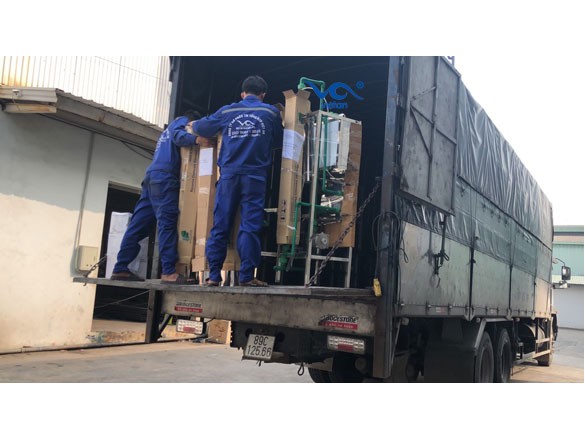 VAIA400 water filtration system is exclusively distributed by Viet An General Trading Joint Stock Company - the No. 1 unit in Vietnam on importing and distributing water filtration lines, filling machines, bottle blowing machines and ice making machine. When buying this product in Viet An, Mr Nguyen will enjoy the super preferential policy:
+ Free shipping reach nationwide.
+ Warranty at home within 12 months
+ Lifetime maintenance system
With a water filtration line and bottle filling machine of Mr Nguyen will provide customers with the best quality products.
Many people due to limited capital, chose to start up from these 400 liter water purifiers and have succeeded. Would you like to become a business owner of bottled pure water business today? If you want, it's very simple, you just need to contact Viet An to experience using this VAIA400 water filter product via hotline: