Exporting 2000 liter water filtration line to Hanoi for Ms Thinh
Currently, the VACC2000 water filtration line is dominating the industrial water purifier market and becoming one of the top-selling products in Viet An, popular with consumers. The product is assembled and distributed exclusively in Viet An - a brand with many years of experience in the water filter industry, as well as ice making equipment.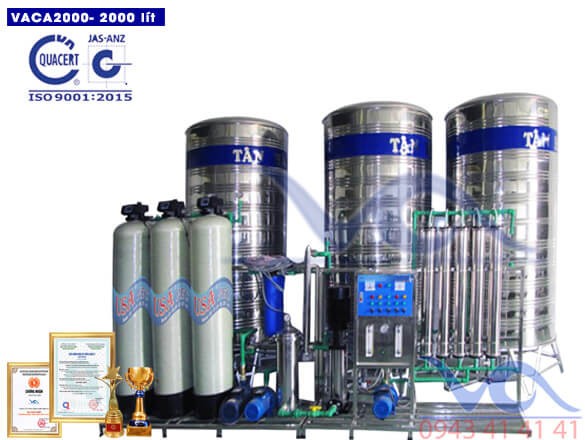 On June 28, 2019, Viet An General Trading Joint Stock Company exported VACA2000 - 2000 liter/hour water filtration system to Ms Thinh in Hanoi under the signed contract No. 151/2019.
Viet An - The leading supplier of pure water filtration line in Vietnam
Viet An is one of the companies with long experience in supplying water filtration lines. Established in 2008, after more than 10 years of operation, Viet An's products have always received good feedback and trust from customers. Viet An water filtration system is trusted by many companies, factories, hospitals and schools, ... and is supported to install nationwide. Therefore, not only Mr Luan but also many customers in Hanoi in particular and in 63 provinces and cities in general have trusted and selected Viet An as a cooperation unit to install pure water filtration lines.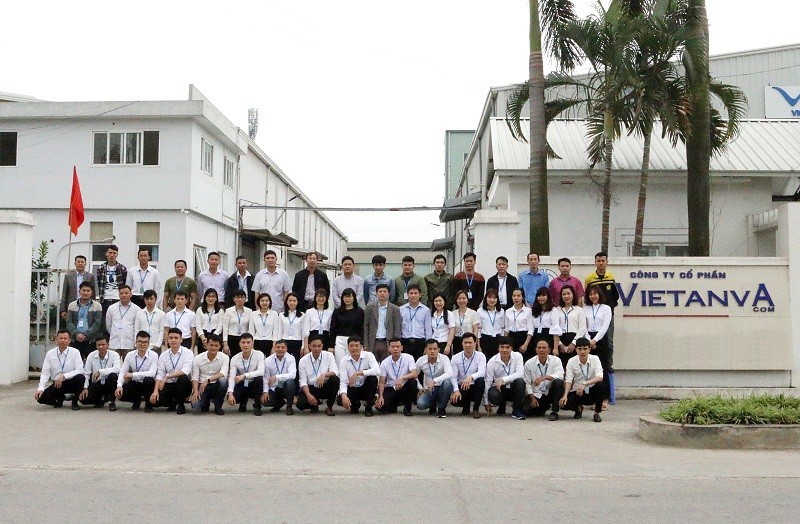 With 4 branches from the North to the South and hundreds of different models, it is a true and different experience when customers come to us. Understanding the importance of after-sales regime, after-sales maintenance and maintenance of the machine industry, Viet An company with a team of professional engineers, we are always committed to serving the best, bringing satisfaction. , along with the development of customers. Choosing Viet An as a development investment partner - we will definitely make you feel secure and satisfied.
In 2009 Viet An received the Gold Medal for high quality Vietnamese goods for bottled water, bottled water and golden lotus cup for its pure water filter product.
In 2015 Viet An received the exclusive brand certificates '' VA '' and ''USApec '' for ice machine products and pure water filtration lines issued by the National Office of Intellectual Property on September 10 / 2015.
In 2015 Viet An received the award of `` Top 100 leading brands in Vietnam in 2015 '' by Consumer Newspaper.
Received the certificate of ISO9001: 2015 international quality management standard
On 11/29/2016 Viet An General Trading Joint Stock Company was also honored to receive the Certificate of Merit as one of the enterprises with good achievements in the fight against fake goods of the Anti-Counterfeiting and Trade Protection Association Vietnam VATAP brand.
The water filtration process of VACA2000 water filtration line is exported to Ms Thinh
The operation process of the 2000 liter water filtration line is quite simple, not picky compared to other traditional water filtration line equipment:
Untreated water will be channelled into the tank via piping to a crude filtration column. Here, the coarse filter column contains versatile filtration equipment with activated carbon will completely eliminate impurities, heavy metals and detoxify, deodorize to create a sweet taste for water. Next, the water source will be transferred to fine filter columns to remove limestone, magnesium and convert from hard to soft form to get the best water quality.
Water will be taken through the RO membrane filter system to completely eliminate harmful bacteria, viruses.
After passing through the RO membrane, water continues to flow through the tank and aerate Ozone to kill the remaining bacteria. After bubbling with Ozone, the water will be sterilized by UV light. Here, the bacterial system, microorganisms are destroyed. Then continue to water through the bacterial filtration system to make sure the water is completely clean, does not contain any impurities and goes to bottle, bottled.
Highlights from the VACA2000 - 2000 liter / h water filtration line
The price is not too expensive compared to other water filtration products of the same capacity in the market
2000 liter water filter system is made of composite, no rust, the machine can work well up to over 10 years.
It takes a long time to replace the filters, on average, about 1 year.
The components in the filter are all good, do not put more toxic substances into the water.
In addition, there is one special thing to note: It is the 2000 L / h industrial water filtration product of Viet An that can combine perfectly with the filling machine, thereby greatly reducing labor costs, operate a machine.
The combination of the water filtration system with the medium filling system to ensure the production of pure bottled water meeting the standards set by the Ministry of Health has brought tremendous value to the business establishment.
VACA2000 pure RO water filtration line with outstanding advantages in water filtration capacity is designed with an extremely compact industrial design, easy to transport and install without taking up too much space. The ability of VACA2000 liters to filter water with a capacity of 2000 liters / h is suitable for medium-sized bottled and bottled water businesses.
The long-term benefits when Ms Thinh installs VACA2000 water filtration line
Saving labor costs: Pure water filtration lines based on high automation technology can save maximum production labor costs but still give higher efficiency than the previous production lines.
Stable operation: Viet An water filtration system operates extremely stable, operates smoothly, low noise, requires no maintenance, regular maintenance and can easily be replaced, upgraded capacity.
The most modern water filtration technology: The 2000 liter water filtration system applies advanced RO reverse osmosis membrane water filtration technology, eliminating most toxins and harmful bacteria and bringing them to users. the purest water source, ensuring the strict standards of the Ministry of Health.
Saving water source, electricity and area: Water filtration lines are designed with compact, beautiful, space-saving design and are capable of saving input water and reducing power consumption compared to another old line.
After transporting the goods to the address of Thinh Viet An, she will install and guide the operation of handing over the 2000 liter water filtration line to Ms Thinh, Viet An will also assist her with related issues such as applying for licenses, equipment Label design, testing water samples, ... her pure water production business will officially come into operation. Being able to contact and work with Ms Thinh, we are confident that her business establishment will reach further. Thank you for believing in using our Viet An products.
Customers who want to buy pure water filtration line can contact via hotline 0949 41 41 41 or through branches in Hanoi, Da Nang, Buon Ma Thuot, Ho Chi Minh for advice and support.