Exporting 7-ton ice machine and 1000-liter water filtration line for Mr. Nai - Dak Lak
Viet An General Trading Joint Stock Company is one of the companies with rich experience in the field of ice making machines and water filtration lines. Established in 2008, after more than 10 years of operation, Viet An's products have always received good feedback and trust from customers. Viet An water filtration system is trusted by many companies, factories, hospitals and schools, ... and being supported to install nationwide. Therefore, Mr Nai from Dak Lak has trusted and selected Viet An as a co-operative unit to install IVA7T ice making machine and VAIAD1000 water filtration line.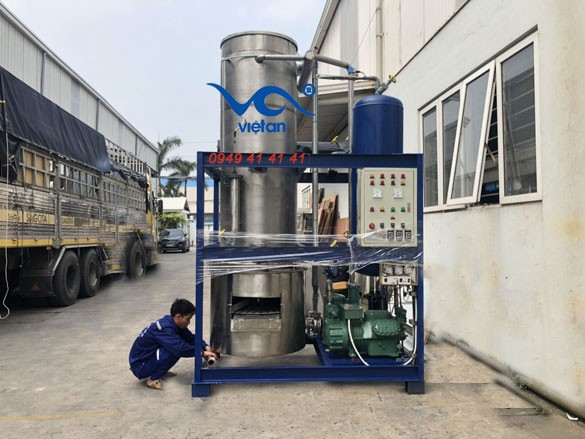 Ice making machine IVA7T - 7 tons exported for Mr Nai - Dak Lak
Today, in Dak Lak, modern life with developed science and technology platform, improved people's lives, economic development but at the same time is accompanied by environmental pollution, air pollution. and especially water pollution. Motivates people to choose the best for the body, choosing clean foods, and safe, natural drinking water that is healthy and beautiful. In order to solve the most urgent problem, Mr Nai decided to sign the contract MĐ2019ĐL 084 IVA7T47 * 80 and the 1000 liter water filtration line - VAIA1000 with Viet An to ensure the supply of ice cubes and clean water. meet food safety standards in Dak Lak.
Operating process of 7-ton ice making machine and 1000 liter water filtration line
IVA7T ice cube making machine
The operation cycle of Viet An IVA7T stainless steel ice cube machine is extremely simple. Water will flow through the coarse filter to remove impurities, sediment, dirt before leading into a container. A circulating pump will then draw water up along the pipe into the ice tray and water freezing takes place here.
The water is frozen by a circulating cooling system that combines wind and water, using the R22 refrigerant which is very popular in current chillers because it is safe for human health, environmental friendliness.
At the ice tray, the water will be frozen to a certain point and the desired hardness then the finished ice is ejected and falls onto the loading bucket below. Now you just need to take out the ice to use, but if not used, you can still store the ice right in the insulation of the machine.
VAIAD1000 alkaline ion water filtration line
VAIAD1000 alkaline ion water filtration line
The working principle of VAIAD1000 includes two stages: water filtration stage and water electrolysis stage.
In the first stage, the water source will be filtered through fine filter elements inside the machine. This fine filter is a combination of activated carbon, quartz sand, manganese sand, ... removes pollutants and bacteria in water sources according to the standards of the Ministry of Health.
Next step, the pure water source created after going through the refining core will be put through electrolysis with the exclusive electrode plate, platinum-coated to separate water molecules and reconstruct water molecules, Alkaline ionized water is produced at the cathode, acid ion water is produced at the anode. At the cathode, the negatively charged electrons bind positively charged hydrogen (hydrogen ions) to form hydrogen gas (H2) and hydroxide ions (OH–), H2 is molecular hydrogen or hydrogen.
As a result, hydrogen-rich alkaline ionized water is the leading among the electrolyte brands with different uses such as body detox, anti-aging, prevention of many diseases ...
Components come with ice machine and water filtration line for Mr. Nai
G9 charging bucket: The packing machine for ice cube machines is an important and essential part for a general ice business. Because the size of ice cube production and business is definitely greater than the use of ice cubes in households, we cannot manually pack ice cubes, which waste time and unsanitary.
12C cold storage: Ice cubes after production very quickly melted by ambient temperature, before shipping to consumers we need to preserve them carefully to ensure the best volume of ice. The use of cold storage in ice storage will help make the ice production process more stable and productive.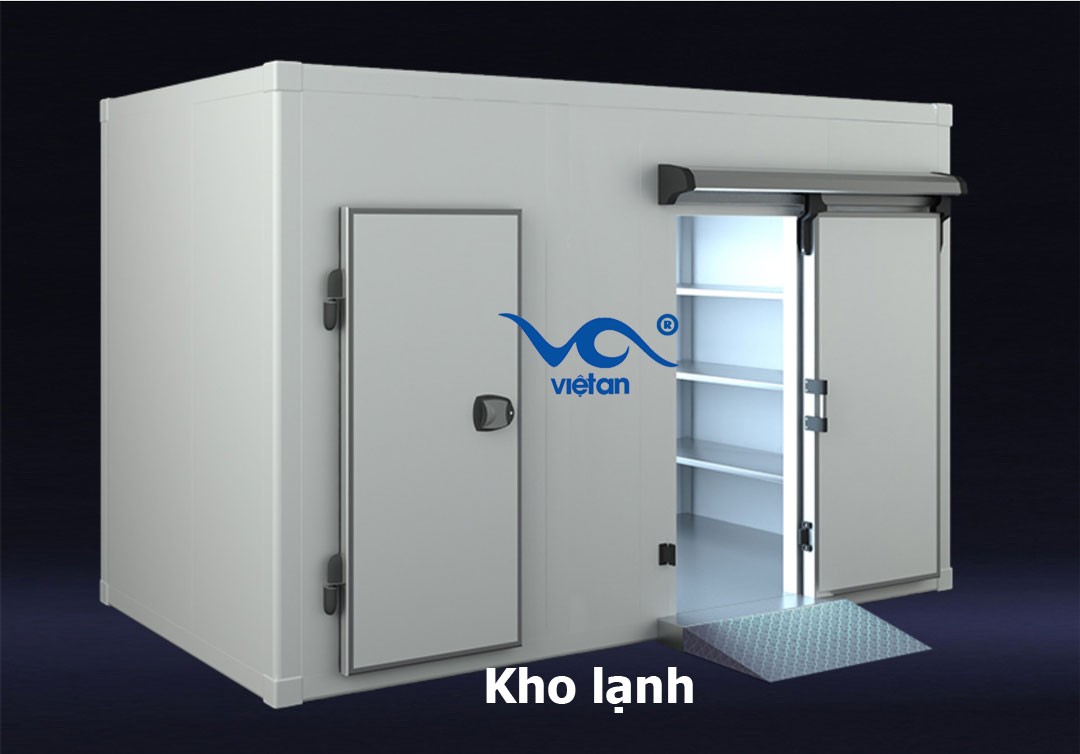 VAMCRTH semi-automatic bottle filling machine with the capacity of 60 bottles/hour and 150 bottles/hour has many advantages compared to similar products on the market, the components of the system are made entirely from stainless steel. Help filling people with efficiency 2 to 3 times higher than normal, each head has a valve that regulates the inlet water flow thus ensuring that all the bottles are filled with the same level of water.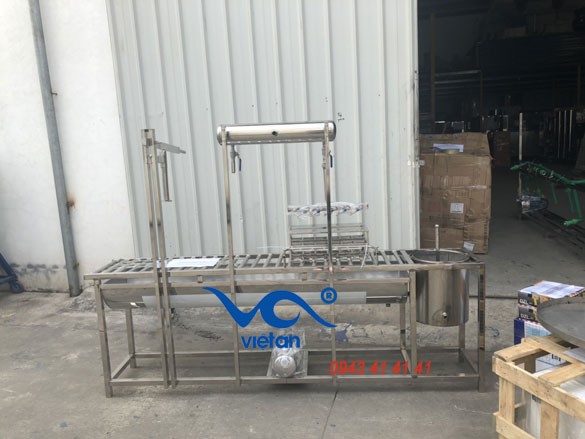 BS-1 unscrewing washing machine:
Ink print machine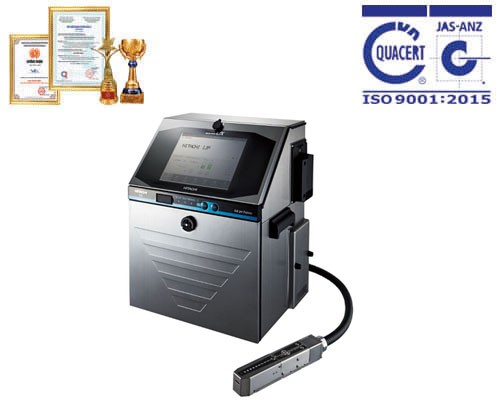 VATDS testing machine
Dry machine
2 screw the cap machine
Warranty and incentives for Mr Nai when installing Viet An products
Guarantee:
Currently, all products provided by Viet An are warranted within the period specified in the warranty card. Usually, there will be a 12 month warranty period.
Conditions to apply warranty:
 + Product information on the warranty card clearly full, intact not torn, not crushed, not erased.
 + Apply warranty and replace components if the machine fails due to the manufacturer.
Incentives:
1, The price of 7-ton ice making machine is always lower than other products with the same capacity in the market.
2, Give the whole package of free shipping nationwide to Mr Nai as well as all customers.
3, The minimum time Viet An performs warranty of these ice making machines is 1 year. During this time when the machine has a technical error, it will be repaired by Viet An company for free.
Choosing the best ice machine, water filtration line system in Dak Lak is the best, effective, quality, bringing high profits and saving costs for Mr Nai. If you are in need of business investment in producing ice cubes, bottled drinking water, bottled, please contact at 0949.41.41.41 for a free consultation!
See more: Export contract of ice machine and water filtration line for Mr. Thanh - Nghe An