Exporting IVA3T ice cube making machine - 3 tons for customers in Dak Lak
Viet An has become a prominent brand in the field of manufacturing ice making machine with the most modern technology not only in Vietnam but also highly appreciated in ASEAN countries. This achievement is thanks to the relentless efforts of all Viet An employees. The trust of customers is also the pride of our development for nearly 20 years.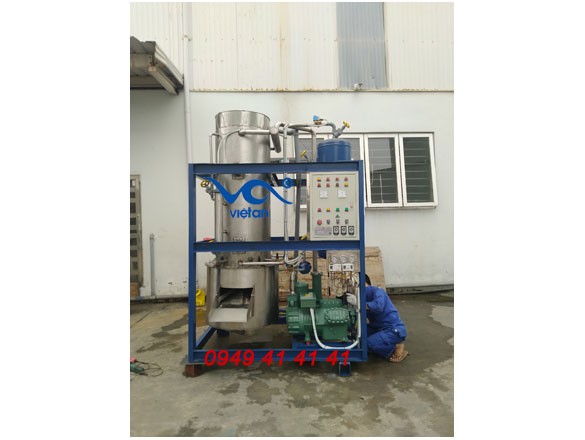 3-ton ice making machine for export to Dak Lak
Not only providing customers with high quality products, the most modern technology, saving a lot of costs, Viet An is also appreciated for after-sales service, thoughtful after-sales service. Recently, Viet An General Trading Joint Stock Company has proceeded to export ice making machines under the contract signed MĐ2019ĐL 139 IVA3T with Mr Thắng, the ice size he chose was 48 * 80mm.
Introduction of Viet An General Trading Joint Stock Company - A leading provider of quality ice machines
Viet An General Trading Joint Stock Company specializes in providing IVA3T - 3 ton stainless steel ice making machine system. With modern and advanced technology, the product reaches high quality, saves energy, costs for users, so the ice machine system has a competitive price. These are the advantages of IVA3T ice cube machine - 3 tons of exported iNox, widely popular on the market today!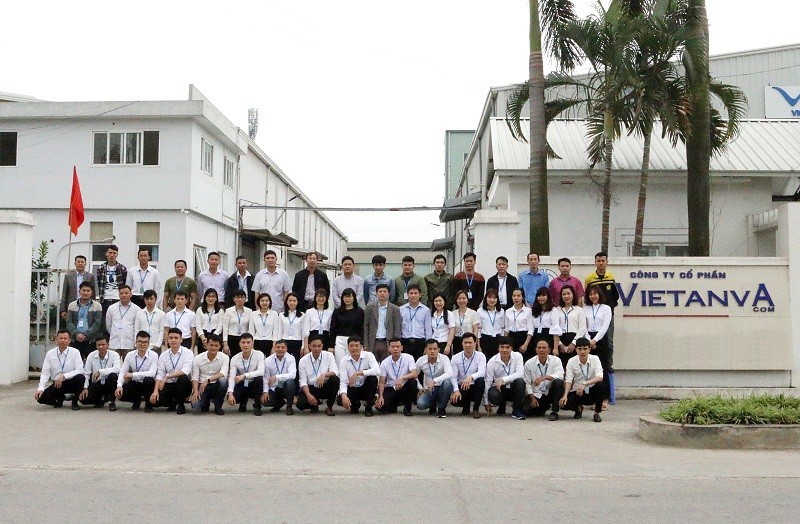 Nearly 20 years of construction and growth, Viet An company received the gold medal of high quality Vietnamese goods in 2009, the Golden Lotus Cup of high quality Vietnamese goods in 2009, the gold medal of the leading brand of Vietnam in the year. In 2015, Viet An brand certificate was granted with the certificate of ISO9001-2015 for the production process of water filtration line and ice machine, and especially, representatives of the Vietnam Small and Medium Business Association met President Truong Tan Sang on January 12, 2016.

With a staff of young and dynamic. We always try to be more and more perfect in terms of quality, price and after-sales regime, the best maintenance and warranty for you to feel secure when choosing. Come to us you will receive caring service dedicated. Hopefully, with the enthusiasm of youth, we will bring customers confidence on the road to Modernization applying the latest technology in 2019 (energy saving) brings the best quality products to customers.
A special feature in ice making machine IVA3T, Mr Thang chooses
"I took a lot of time to consult other ice-making machine businesses but when I came to Viet An, I was fascinated by the modern production technology applied here, enthusiastic technicians and ready to advise all my questions, not only that, the machines in Viet An meet the requirements that I need to have at an affordable price. " Mr. Thang shared.
IVA3T Viet An ice machine is assembled on US technological line, strictly complies with international standard ISO 9001: 2015, Viet An ensures the best and most modern product in Vietnam.
Compressors are specially manufactured for Viet An exclusive imported ice machines (only Viet Nam uses 100% new compressors in the country). This compressor has been tested extremely rigorously before being installed. It is manufactured on fully automatic CMC system, cutting, stamping, and automatic molding.
The only air and liquid separator system available only by Viet An IVA3T ice making machine. Viet An's air separation system has the ability to remove fluid and return it to the air way. Prevent the compressor from becoming liquid infected. Helping the compressor not defective and the service life of the compressor is much higher. With this system, the ice making cycle will greatly reduce this, helping Mr Thang's facility to save energy and make ice making time faster.
The iNox pump system is specifically designed for Viet An ice making machine to increase the stable operation stability during the process In the market today, there is no unit having this type of iNox pump, all pumps are made of cast iron, therefore, it will be cheap and the quality will not be stable.
The industrial ice making machine is applied cooling system between wind and water with R22 solvent imported from developed countries, so the speed of ice making will be much faster than before.
Ice making process is fully automatic and closed, it will not take much time to perform manual operations, saving more time.
Extremely attractive price, cheaper than other brands. In addition, enthusiastic and professional consulting services of Viet An will choose the product that you like and satisfaction.
IVA3T ice making machine has an compact, lightweight industrial design that is easy to install and optimizes space.
The machine operates smoothly, with little noise. In addition, the smart circuit automatically disconnects when there is an electrical problem, automatically adjusts ice making time, so it is very safe to use. The automatic electrical system is applied with the most modern technology, programmed to install completely operating with just one switch, automatically disconnecting when something goes wrong.
The components are made of high quality 304 stainless steel, which helps the machine to resist corrosion, increasing the shelf life of up to 20 years.
Accessories come with IVA3T ice maker, selected by Mr. Thang
Water filtration line for ice machine (VAMĐ400)
Cold storage (KL18)
Packing system (G5)
To ensure clean, pure ice, we remind Mr. Thang to follow the following procedures
Source of input water: This is the most important step in the process of making ice because clean water creates new clean ice. In order to have transparent and long-lasting ice products, we need to provide pure water for IVA3T ice cube machine - 3 tons.
During production, attention should be paid to the temperature and quality of the ice cubes. During production, regular attention should be paid to the temperature and transparency of the product in order to make appropriate adjustments. Mr Thang should check the quality of the ice cubes after being made.
Packaging must comply with hygiene and safety rules: Packing employees need to adhere to hygienic safety such as wearing protective clothing, masks, etc. Having isolated packaging room and good cold room temperature to prevent the product from melting when not yet distributed.
Power supply: Mr Thang needs to prepare 3-phase power source (380V) so that IVA3T ice machine can work best.
With the IVA5T model, Mr Thang will quickly dominate the market of ice cubes in Dak Lak because of the capacity, quality and durability of the machine, not only that, in a short time, Mr Thang will return the investment and collect the capital quickly from IVA3T ice making machine. Viet An would like to wish his pure ice making machine manufacturing facility is constantly developing in the future!
Customers want to buy IVA3T ice cube making machine - 3 tons can contact the hotline directly: 0949.41.41.41 for advice, more thorough instructions on how to choose the capacity and size of ice suitable for the area business activities in their provinces and localities. Viet An would like to thank!