Manual Filling Machine
Viet An General Trading Joint Stock Company specializes in providing all kinds of industrial machines for manufacturing such as manual, semi-automatic, automatic filling machines, cosmetic filling machines, filling machines gas water solution, pure water ... with a variety of capacity, quality reputation, long-term warranty. There are always available and diverse products for you to choose from. For free advice on machines and technology as well as product prices, please contact: Mr Hoan: 0949 41 41 41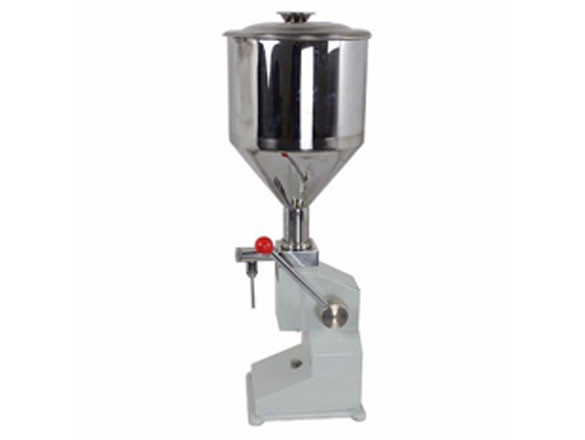 Manual filling machine for extracting products such as cosmetics, chilli sauce, dishwashing liquid, medicine into glass bottles or plastic bottles, based on the principle of extracting Piston, making available quantitative high stability features, simple operation, mini operation.
Characteristics of manual filling machine
The manual filling machine is a manual filling line, suitable for new customers who have just started their business without capital or sample making, promotion goods. The device has a simple design, so the use is quite easy, you just need to put the solution into the funnel and base the desired amount and use the hand to pull the lever from the top and at the same time put the inspiration box at the tip of the nozzle.
Viet An's filling machine is made of all stainless steel 304 stainless steel, anti-rust, durable, deformed in a high-temperature environment, ensuring food safety and hygiene with great advantages:
The extraction nozzle is compact, easy to connect to the container mouth
The lever needs a plastic handle that makes it easy to handle to quickly extract the solution
High stability features, simple operation of the machine, less maintenance of the machine
Detachable parts of the machine such as hopper containing materials, tap extraction, silencer extracted only by very simple operations, helping to clean the machine becomes easier and more convenient.
Good mobility, discreetness reduces the possibility of food contamination
The extraction system is based on the principle of piston extraction so that when filling, give available and accurate quantities.
Adjust the volume of extraction into bottles easily
Compact design, easy to transport
What is production facilities are suitable for manual filling machines?
Manual filling machines are often used in hospitals, laboratories, beauty salons and small and medium-sized enterprises, ideal for small products.
The machine is suitable for filling some products which are not too concentrated, frozen, tilting the jar can flow
Apply to agents, ointments, hotels with shampoo bottles, gel filling materials.
Small businesses, not having much investment.
Operating manual filling machines
There is a simple structure so it is quite easy to operate the filling machine. You just need to follow the steps as follows:
Add the amount of material to be poured into the hopper
Align the quantity you want with quantitative adjustment
Use your hand to pull the lever from the top down and bring the inspiration box at the tip of the nozzle
Cleaning manual filling machine
In the manufacturing industry in general, the cleaning of machines is extremely important. Cleaning of manual filling machines after production will not only help preserve machines better but also prevent contamination of colours, odours or materials, resulting in quality products.
For manual filling machines, there is no exception, when used, we need to clean it to preserve it well and safe for future use.
With the manual filling machine, the cleaning is relatively easy, the machine can remove the parts when cleaning, making it easy to clean the machine.
After the machine is removed we use clean water about 70 degrees to wash, use a clean towel to dry and then reinstall it as the original, when using the next time you can use alcohol 90 degrees to clean the hopper of material.
The facility sells cheap manual filling machines
You can contact us Viet An Trade Joint Stock Company with branches nationwide:
Hanoi Office: No. 10-N6 Lane 40, Xuan La Street, Tay Ho District, Hanoi city
(024) 38 28 41 41 - (024) 37 58 68 48
HCM Office: 40 Nguyen Anh Thu, Tan Chanh Hiep Ward, District 12, Ho Chi Minh city
(08) 88.81.81.41 - (08) 88.41.81.41
Danang Office: No. 50 Phan Khoang, Phuoc Ly Resettlement Area, Hoa An, Cam Le District, Danang city
0236 368 4141
Office Buon Ma Thuot: No. 87 Phan Huy Chu, P. Khanh Xuan, Buon Ma Thuot City.
0262 399 99 36
Factory: Lot 43 D1 H2-G2 road Quang Minh Industrial Zone - Me Linh - Hanoi
Contact Viet An directly at the nearest branch for more detailed information about the product as well as the company's attractive incentive programs. Besides being consulted and supported quickly and accurately, we are always available 24/24. Viet An Cheap - Prestigious - Quality Manual Filling Machine.