On 07/05/2019 Viet An proceeds to export bottling filling machine for Mr. Diem
VACGF3000 bottle filling machine provided by Viet An company applies the most advanced and modern production technology of the US with 7 automatic stages to help the production process much faster than the common filling machine. With the process of plastic bottle rinsing, bottle filling, bottle twisting, date printing and automatic membrane shrinking, it has helped businesses meet the food safety and hygiene requirements of the Ministry of Health.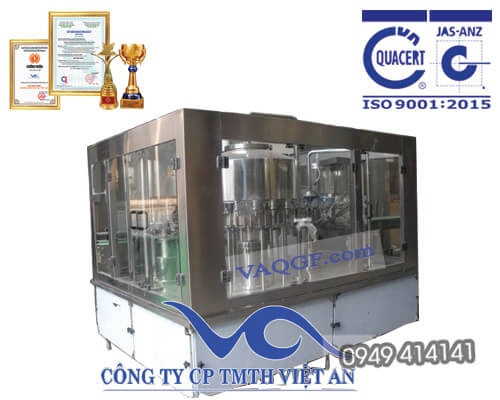 VACGF 3000 7-in-1 bottle filling machine
VA-CGF3000, the number 3000 corresponds to a capacity of 3000 bottles/hour. The machine is manufactured using modern technology of the United States and is assembled in the US, Taiwan, and Shanghai according to ISO 9001 and directly distributed by Viet An. In addition, Viet An also distributes a variety of automatic bottling filling machines with a capacity of 2000 to 20,000 bottles/hour.
Viet An exported goods under contract MCR2018HN 937 to Mr Diem
Viet An is a leading company in the field of installing and distributing VACGF3000 bottle filling machine and some other products such as water filtration lines, ice making machines, ... Top reputation in Vietnam. That is the reason that Mr Diem decided to invest in Viet An's VACGF 3000 filling machine.
On 07/052019 Viet An General Trading Joint Stock Company exported VACGF3000 filling machine and accompanying accessories for Mr Diem under HD 937/2018 signed recently.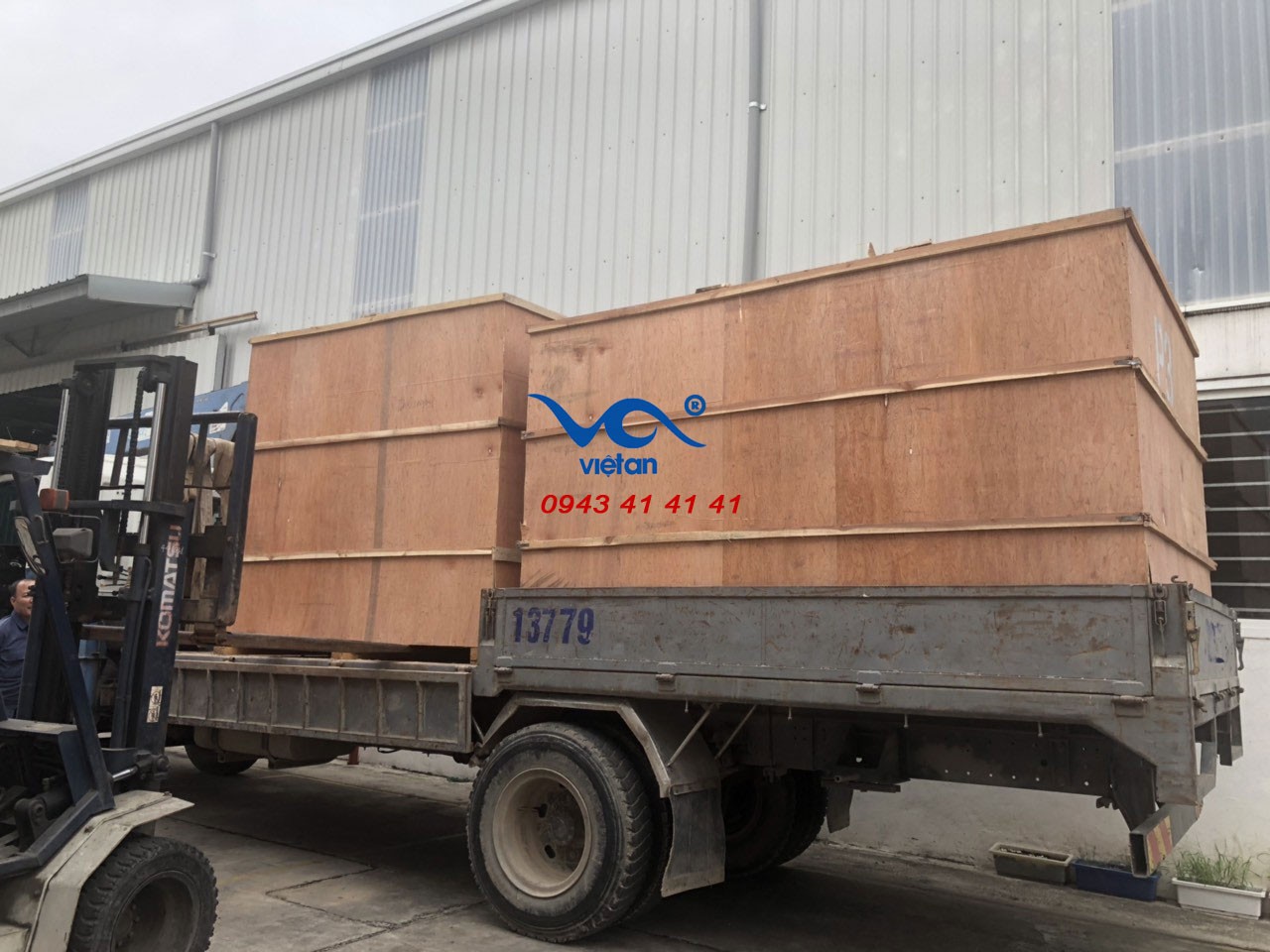 VACGF 3000 bottling filling machine - Viet An is ready to export to Mr Diem
Water plays an extremely important role in human life, so people live in near Mr Diem's place choose to drink bottled or jar water for using and drinking. That is the favorable condition for Mr. Diem to choose to buy Viet An bottling filling system system to provide clean water for the people here.
7 automatic stages of VACGF 3000 bottling filling machine
Automatic bottle washing: empty bottles will be transferred to this automatic washing process, here with 8 automatic washing heads will wash 3000 plastic bottles with diameter from ɸ 55- ɸ 100, with height from 100-320mm in 1 hour. With this VACGF 3000 automatic bottling filling machine, this will replace 10 workers, this is an effective solution to help Diem's ​​bottled water business unit improve its productivity and saving labor costs.
Automatic filling: After going through the process of rinsing clean with treated water, it will be transferred to the filling system, plastic bottles with diameter from ɸ 55- ɸ 100 and height from 100- 310mm will be filled with water. On this system, there is also a motor to adjust the speed to help businesses be more active in production. On average each hour the machine will fill 3000 bottles of 500 ml water.
Automatic cap swirl: At the cap vortex, an automatic cap swirl will screw the cap into a plastic bottle with a diameter of ɸ 55- ɸ 100 and a height of 100-310mm then the bottle will be transferred to the next system.
Printing expiry date: When the bottles are automatically swirled lid will printing expiry date prosses. Business can use print date machine to print expiry date on plastic bottles, The machine can print from 1-3 lines with 120 characters, printing speed is 120m / sec, line size 5 × 7, font height is 1 -15mm.
Automatic shrink film: The machine is made of 304 stainless steel with automatic bottle shrinkage effect suitable for plastic bottles of 150ml - 2000ml height from 100 - 300mm.
AC-2 air conveyor system
Automatic bottle loading
In addition to these stages, Mr Diem also chooses the stage that is the latest technology print date machine with the current use: With this shelf-life printer, it helps consumers know the product also ensures hygiene food or not in order to for easy chose product. Help manufacturers put information on the shelf life of the product. This product is widely used in the days of food, beverages, pharmaceuticals, cosmetics ...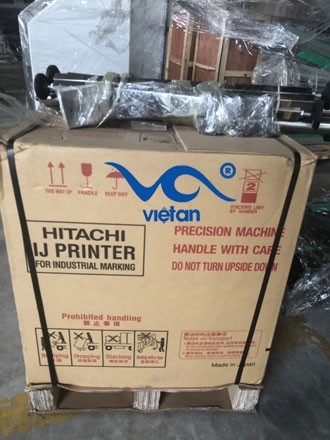 Print date machine products are packed to prepare for Mr Diem
Required before installing the filling machine system
Viet An instructed Mr Diem to prepare the following before proceeding with the installation of the VACGF3000 bottling filling system for his business establishment:
Supply water, either tap water or drilled well water, has been treated and meets domestic water standards.
Factory or room for installing bottled water production system.
The water filling area is covered by white ceramic tiles with closed glass doors and disinfected UV lamps.
Water extraction pumps, water tanks, 3-phase power source - 380V.
If you want to own a good quality VACGF3000 bottling machine like Diem or any other filling machines, just call hotline 0949.41.41.41 and we will advise and answer all your questions