Packing machine
An industrial packaging machine is a specialized machine for packaging, food preservation, the main function of the machine is to perform mainly 2 functions: helping the manufacturer to perfect the packaging, ensuring the number of products, product weight determination.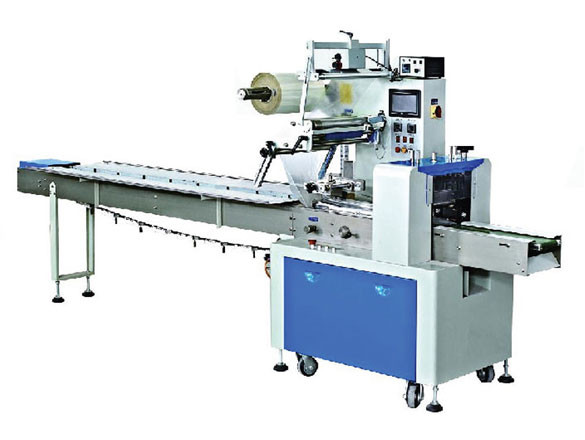 Viet An General Trading Joint Stock Company is a leading unit in the field of importing - production - manufacturing industrial machines such as packaging machines, bottle capping machines, film shrinkers, professional filling machines in Vietnam. With outstanding quality and warranty and maintenance services in place. Viet An has been a reliable choice for companies and units wishing to use packaging machines in production, packaging and filling products most quickly and accurately.
Uses of industrial packaging machines
Product packaging is one of the stages that require high precision and meticulousness. However, in the process of implementation, workers are not always able to weigh, measure and quantify absolutely accurately. In particular, this stage also takes a lot of time and effort. In order to overcome these limitations, people have applied packaging machines in production lines of different products and products with many uses such as:
The product is more eye-catching, ensuring no environmental impact
Ensure the product does not fall out.
Keeps fresh, natural taste of meat, fish and seafood.
Maintain natural color, maintain the greenness of vegetables, tubers, fruits for many times longer than conventional preservation methods.
Especially for cakes, powders and dry foods that help prevent moisture and prevent the development of beetles and bugs.
Ensure the preservation of drugs, electronic parts, camera equipment, stamps and images for a long time without oxidation.
A versatile device that can help you preserve food quickly, conveniently, suitable for family use, or small and medium-sized business households. Save storage area.
Advantages of packaging machines bring
- Operation is based on the principle of electromagnetic induction with an automatic control system by PCL. When the material reaches the weighing machine, there will be a process of receiving and converting the weight value of the scale. Since then, weighing the product will be accurate and quick.
- Equipped with a system to ensure the quantitative and alternating and rhythmic discharge.
- Quantitative weight packing machine works with many products such as powder, liquid, etc.
- Suitable for small and medium-sized factories and enterprises because of simple design, small size, not occupying much area.
- Quantitative weighing machines are designed with high-quality engines and components from foreign countries but have a low cost.
- The entire packaging machine system uses stainless equipment, durable, long life.
- Low investment cost but operating with good performance, high profitability for businesses.
- The continuous, fast, special operation does not break the material, does not adversely affect the quality of finished products.
- The machine operates smoothly, gently without noise.
- Quantitative weighing packaging machine can replace human labour.
- Maximum power saving
These lines are popular automatic packaging machines
The packaging process usually applies to a variety of items, from food to household items and equipment ... being used in daily life. Therefore, in order to serve the most effective and flexible packaging, many different automatic packaging machines have been produced and introduced to the market. The most popular types of packaging machines include bag tea packaging machine, coffee packaging machine, instant noodle packing machine, cake packing machine, flour packing machine, etc.
Address for ordering automatic and quality automatic packaging machines
Packaging machines are currently being supplied and distributed in many addresses in different provinces across the country. Therefore, customers can easily search and select products according to their needs and desires. However, please focus on searching for information and referring to reliable reviews and reviews from customers who have used it before.
In order to help readers choose products with quality guaranteed, the most reasonable price, we would like to suggest one of the most prestigious addresses, that is Viet An General Trading Joint Stock Company. This is the unit specializes in providing high-quality packaging machines, diversified models, features, to meet the needs of packaging different items, such as coffee, flour, bread, instant noodles, ...
The products of packaging machines are guaranteed by us for 1 year and long-term maintenance, with a professional team of enthusiastic consultants will surely satisfy customers. Any questions please contact.