Survey of premises for Quang Hanh Mineral Water Company
On March 5, Mr Nguyen Cong Hoan - Director of Viet An General Trading Joint Stock Company had a trip to survey the premises for Mr Phuc - Chairman and Director of Quang Hanh Mineral Water Joint Stock Company.
With the current water source, everyone understands that it is becoming increasingly polluted and not ensuring the health of people in all parts of the country. Finding yourself bottled mineral water is the most effective. That is the reason that Mr Phuc decided to find a quality product to invest in producing healthy mineral water.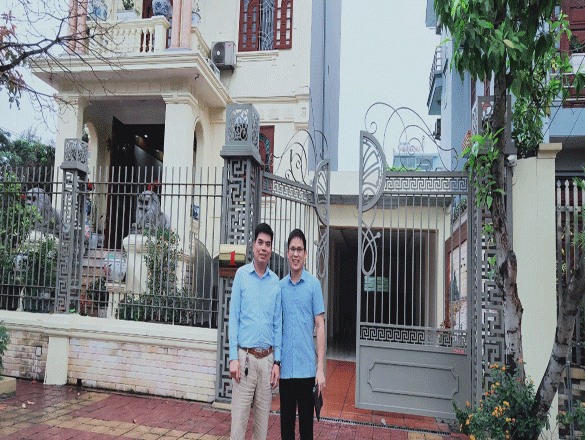 Survey of Quang Hanh company premises
Quang Hanh Mineral Water Joint Stock Company was established in 2017 at the address: Group 8, Zone 5, Quang Hanh Ward, Cam Pha City, Quang Ninh Province. The company is operating with the main business lines of producing non-alcoholic beverages and mineral water. In addition, the company also participates in a number of other industries such as processing and preserving seafood and seafood products; wholesale materials and other installation equipment in construction; wholesale synthetic; retailing food in specialized stores; Services for drinks; trading real estates and land use rights of owners, users or lessees; distillation and blending whisky.
Viet An is a unit that provides site survey services to customers
As one of the leading companies in the production, distribution and import of filling machine, bottle filling machine, bottle extraction machine, bottle blowing machine, ice making machine, pure water filter line, ... .. we always apply the most advanced science and technology of the countries in the world,  Viet An's products are always the most outstanding products in the current water filtration market.
In addition, with a dedicated and professional customer care team, Viet An Company has become a reliable partner of many large domestic and foreign companies and corporations. With the aim of bringing the best benefits to customers, our company is committed that customers will use the best products, enjoy the best deals that no one can get.
Customer care service of Viet An
Mr Phuc trusted Viet An because:
  + Site survey and consulting services from A to Z
 + Any questions of customers related to the company's products will be enthusiastic consultants, answer and improve the system to achieve the highest capacity.
 + With a warranty period of 1-2 years and a lifetime of product maintenance. Viet An also has leading engineers with long experience in production and manufacturing machinery that will advise customers to get the most perfect choice for them.
After surveying the finished premises for Quang Hanh Company, Viet An would like to thank the company for trusting our products. Viet An will always try its best to bring customers the best quality products.