Survey trip to install ice cubes making machine of Viet An
On February 22, 2019, Mr Nguyen Cong Hoan - Director of Viet An General Trading Joint Stock Company had a trip to survey the premises at Kim Bang A water plant in Phu Ly, Ha Nam to prepare the installation contract ice making machine in here.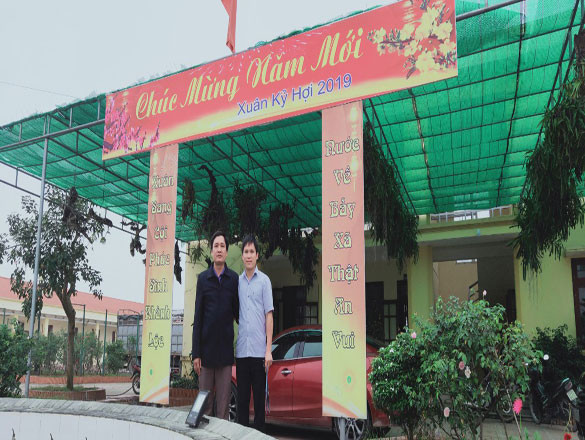 The reason for quality ice making machine in Ha Nam is preferred
At present, in Ha Nam, the situation of dirty ice is made from unclean water, or due to poor quality machines. Tests have shown that dirty ice is easy to infect (mainly E.coli, Coliforms ...), causing symptoms such as abdominal pain, diarrhea, vomiting or some other bacteria that can cause Hepatitis A and cause kidney failure. In addition, bacteria Pseudomonas aeruginosa (also called green pus bacillus) in dirty ice if it enters the lungs, kidneys, urinary tract ... can be deadly. In addition to the immediate effects that can be noted, dirty ice has the potential to cause cancer - the disease is becoming a major threat of the whole society due to the residue of heavy metals and chemicals ( Mercury, lead, arsenic, zinc ...) exceed the permissible threshold many times. This can have a direct impact on the health of users and beyond that, if business units use dirty ice, they can lose their brand reputation and customer confidence.
With that situation, Mr Hao decided to invest in Viet An ice making machine to improve the quality of ice in the province. After contacting the product supplier, Mr. Nguyen Cong Hoan went to Hao's factory to survey and give detailed advice on capacity, cost, ...
Why did Mr Hao choose ice making machine in Viet An?
The products of Viet An ice making machine have a better quality than those made by other units in the market:
Good, cheap and durable. This is probably the three most important factors that make many people choose a clean ice making machine named IVA15T - 15 tons and IVA5T - 5 tons.
Ice mortar, thermos flask and pipe components of the ice cube maker are made of stainless steel. Speaking of this, you can understand the extremely durable clean ice making machine with a life expectancy of at least 20 years specializing in exporting to Asian countries that have demand for industrial ice making machine, thanks to stainless steel material that helps the machine not be corroded by oxidize, adapt to a variety of climates from temperate to tropical. Thanks to this structure, the cleaning of an ice making machine is extremely simple to help ensure food safety and hygiene.
Viet An stainless steel ice making machine is safe, clean and hygienic. With air cooling method, using R22 solvent imported from India to meet international standards to ensure safety for human health when using products of industrial ice making machine. The process of making ice cubes with automatic, self-contained machines, without human intervention, so the finished products from clean ice making machine achieve clean, pure. Relatively stable performance, meeting all business needs.
Especially, thanks to the latest advanced energy-saving technology in the US, the ice cube machine can save maximum power compared to other industrial ice making machines sold in the market, much better than many other secondhand machines, old ice making machines used before.
Viet An is the perfect choice for Mr Hao
Today, with the development of science and technology, customer evaluations of ice cubes making machines are made available online. Viet An ice making machine has always won positive reviews and support from customers all over the country.
Viet An always put the interests of customers first, we are always focusing on product quality and service quality. Therefore, in nearly 20 years of construction and growth, Viet An Company has received many noble awards such as the Gold Medal of Vietnam High-Quality Products in 2009, Golden Lotus Cup of Vietnamese high-quality goods of the year 2009, Brand leading Vietnam in 2015 and many other awards, ...
Understanding the demand from consumers, Viet An always puts consumers' benefits and health first and takes it to build the image for the company. Viet An always gives warranty and maintenance policies for an ice making machine to ensure the interests of buyers. Along with that, the service attitude of all employees is very friendly, listening to customers and answering questions promptly.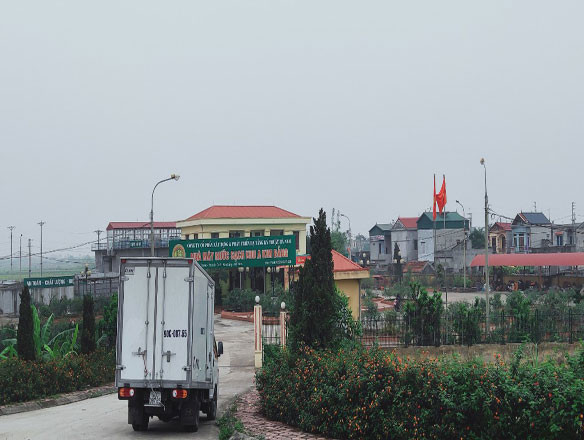 Kim Bang A water plant
In addition, with a dedicated and professional customer care team, Viet An Company has become a reliable partner of many large domestic and foreign companies and corporations. With the aim of bringing the best benefits to customers, Viet An is committed that customers will be able to use the best products, enjoy the best deals that no one can get.
In addition, you can contact the hotline directly: 0949.41.41.41 for advice, more thorough instructions on how to choose the capacity of ice making machine as well as the size of ice to match the business area in your provinces, your locality. Viet An would like to thank you!