Warranty for ice maker machine for Ms. Ly in Vung Tau
Not only bring customers the highest quality ice cube products, the most modern technology, the most cost-saving, but also appreciate the after-sales service, good after-sales service. unique, dedicated technical support and warranty process of product maintenance periodically. Up to now, Viet An Trade Joint Stock Company has been directly manufacturing and supplying ice cube machine products to all customers including: restaurants, hotels, big businesses. , small, as well as all family business households spread across 63 provinces across the country.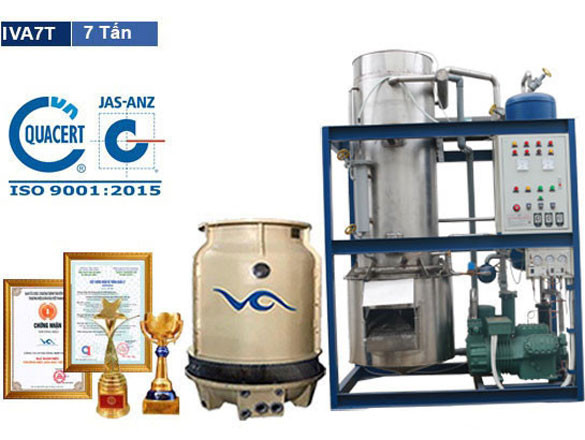 Viet An's ice making machine
Coming to Viet An, customers will feel the professionalism from consulting, customer care to transportation and installation, as well as 12-month warranty service and long-term maintenance for all ice machine products of Viet An.
Viet An warrants Ms Ly's ice maker in Vung Tau
Customer service staff and technicians are always on hand, enthusiastically consulting and answering customer questions via phone, email and social networking websites. When encountering problems during the operation of the ice cube making machine, customers only need to pick up the phone to contact Viet An technical service center through 1900 6013, stating the status of the machine, The repaired warranty will be arranged within 24 hours. Viet An technical staff will be present at the customer's address to carry out the warranty.
Recently, Ms. Ly in Vung Tau has installed an additional product of ice-making machine of Viet An and during the use of the machine, there were some problems.She contacted customer service hotline 1900 6013, now Viet An then sent technical staff to the site to conduct inspection and troubleshooting as quickly as possible, so as not to affect her production process.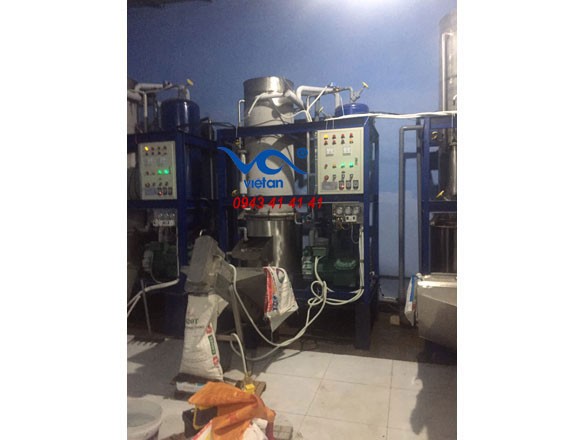 Viet An provides an ice machine warranty for Ms. Ly - Vung Tau
Ms. Ly is one of Viet An's regular customers because she has signed three contracts to buy ice cube making machines of Viet An, surely all the modes and our services are always the best that shows All customers who have cooperated once want to cooperate in the next times.
The reason Ms Ly chose Viet An ice making machine is because:
Firstly, when the demand for ice and ice cubes increases sharply, surpassing the supply threshold of Vung Tau province, although the ice production facilities, though operating at full capacity, is still not enough to supply for restaurants, hotels, drinks shops, ... and the price of clean ice is usually pushed up to 2 to 3 times higher than normal. That is the reason that Ms Ly decided to invest in ice machine making for her ice-making.
Secondly, Viet An's service is quick, enthusiastic technician team, detailed instructions, and promotions are also extremely attractive, giving high priority to customers. Whenever customers need it - Viet An is always ready to assist.
The warranty maintenance steps are as follows:
The maintenance warranty always complies with the strict procedures that Viet An has carefully planned in detail to each step to avoid deficiencies.
Specifically, the maintenance process for ice machine maintenance for Ms. Ly will include inspection of parts such as fans, lock machine, pumps, electronic circuit boards, electrical systems, machine gas, crude filters. , throttle valves, condensers, water filtration lines and some other parts.
In addition, the technician will also consider the rate of defrosting, the immature maturity of the finished ice, the cleanliness of the inlet water, the outlet of the outlet water.
After checking all parts of the ice maker, the technician will make necessary adjustments and repairs, if necessary, to clean the entire machine to ensure stability during long-term operation.
In addition, even if the product does not have any malfunction or failure, Viet An still performs regular maintenance of the ice machine, asking customers about the status of the ice machine's operation to bring it to life. to Ms. Ly as well as all customers peace of mind about product quality, trust in the quality of service of Viet An.
The regular maintenance operation of Viet An, besides checking the quality of operation of the ice maker, the technician will also ensure that the machine has the most favorable operating conditions and installation environment to create. conditions for the machine with the longest service life. This maintenance is performed in all regions of the country. Customer's comments and suggestions on products and services are always a great motivation for Viet An and we are always acknowledged to constantly improve and improve the quality of products and services.
Also thanks to the support of customers in all parts of the country, Viet An ice making machine has been honored at many major conference programs. In addition, Viet An ice cube machine has been granted a certificate of pure ice cubes by the Ministry of Health, the National Institute of Food Hygiene and Safety, the General Department of Standards, Metrology and Quality.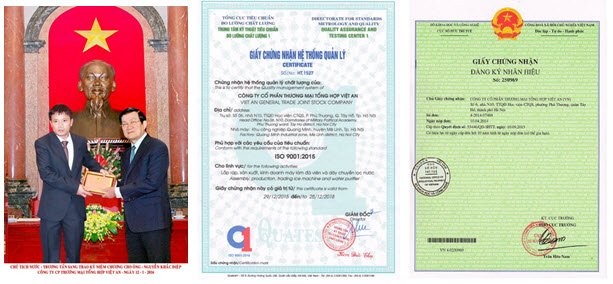 To learn more about the features, detailed operating procedures and information of Viet An pure ice making machines, customers can visit the website vietan.vn or directly to branches throughout the country. In Hanoi, Da Nang, Buon Ma Thuot, Ho Chi Minh for advice and experience with Viet An ice making machine.