Where should I buy a water filter line in Hanoi?
On the market today, the problem of counterfeit goods and fake goods is a painful problem that makes the whole social care, so to buy the best water purifier, consumers have to learn many sources of information before giving a decision. The following article will answer questions to you about the question: "Where to buy water filter lines in Hanoi"?
Our country's industry is growing and accompanied by seriously polluted water. The factories and enterprises discharging waste into the environment cause many Hanoi people to use contaminated water. Using this water source in the long run will cause people with intestinal diseases, even life-threatening cancer. Therefore, the use of water filtration lines is very necessary.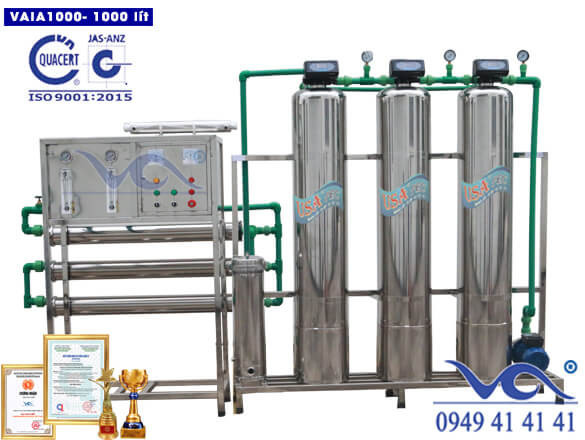 What is industrial water filtration line?
The industrial water filtration system is the system that uses the principle of RO reverse osmosis, also known as RO membrane to remove bacteria and viruses that cause disease in the water source to ensure water after the drainage system. Safe water standards of the Ministry of Health (MOH). Water after filtering through industrial water purifier ensures hygienic standards of BYT on clean water standards, cleaner and purer water, completely eliminating dirt, moss, fishy odour, bacteria, viruses to prevent and prevent dangerous diseases because of anti-reinfection mechanism and fine filtration levels. This industrial water filtration line will solve all the needs of the people, namely:
 + Meet the clean water sources, pure water sources, no sediment, ... of the people to live and eat.
 + It does not takes time and effort to make a manual water filter tank.
 + It does not costs money to boil water and cook water to drink.
 + Prevent the risk of dangerous diseases, especially cancer.
The capacity of water filtration line varies from 150 liters / hour, 300 liters / hour, 400 liters / hour, 750 liters / hour, 1000 liters / hour, 1500 liters / hour, 2000 liters / hour, 5000 liters / hour and other large capacity for investment in accordance with investment capital and water quality. The industrial water filtration system includes a Raw filtration system; RO water purification system; Equipment for fine filtering, sterilizing and disinfecting; PET Bottling and bottling filling system.
Process of installing water filtration lines in Hanoi
Before installing the industrial water purifier system in Hanoi, we need to determine the nature of the water source first and then select the appropriate capacity.
The operation process of water filtration line:
 + Crude filtering equipment is a watershed filter system, sediment filter, organic impurities, turbid water, ... they need to be removed by this system to prevent clogging of rear devices.
 + Iron and manganese removal device: Water passes through the filter and materials are substances that can transfer iron (II) into iron (III) through strong oxidation, after precipitation they are discharged. This process will make the smell of H2S fly away. The water will then be further processed.
 + Softening and demineralization equipment: In the common well water source, it will contain the heaviest metals, calcium, iron, etc., it is necessary to be treated through ion exchange system which can remove positive ions ( Cation): Mg2 +, Ca2 +, Fe3 +, Fe2 +, ... And negative ions (Anion) such as Cl-, NO3-, NO2-, ... Then the treated water through this system will flow into the tank and continue processing physical.
 + Deodorizing and decolourization device: using automatic filter containing many layers of material to discharge and remove coarse scale on 5 microns, deodorize and decolourization.
 + Refining system: using RO reverse osmosis membrane (Reverse Osmosis) called RO membrane for short - this is considered the "heart" of the water purification line - water will be pushed to the system by high-pressure pump, depending on According to the adjustment mode, RO membrane will produce about 20-70% of pure water through small holes of 0.0001 micron size. The rest is water containing impurities, residues, metal ions, ...they will be discharged. After filtering through this system, the water will be pure without virus but still retain the necessary minerals for the body to be stored in a closed tank. Use RO membrane suitable for each water source properties to increase the life of the machine longer.
After installing the system, we will hand over the relevant documents (commitment to quality products, warranty paper, purchase invoice, ...). After that, take conduct acceptance.
Viet An - the No. 1 water purifier supplier in Hanoi
Viet An Company is a unit specializing in the distribution of water filtration equipment, ice making machine, filling machine, ... No. 1 in Vietnam. In addition to specializing in construction, installation and technology transfer of small and large capacity water filtration lines throughout the provinces from the South to the North, Viet An also directly distributes water filtration lines exported to countries such as Laos. , Cambodia and some Asian countries. Viet An has long-term experience in the water treatment industry, products provided by Viet An always ensure outstanding quality with attentive and long-term warranty service.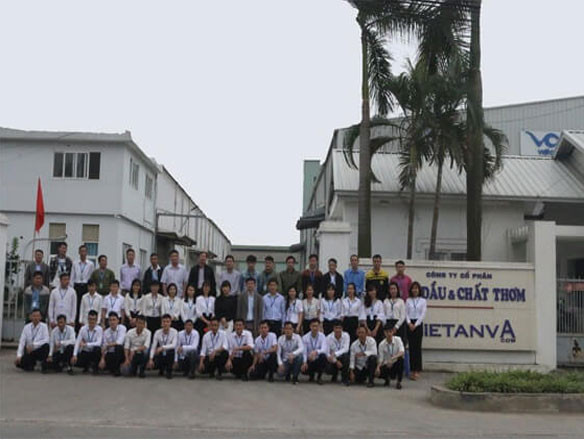 If you want to visit, learn and purchase water filtration products of Viet An in Hanoi, please visit: Address 43D1, H2-G2, Quang Minh Industrial Park, Me Linh, Hanoi.