Why shouldn't you buy liquidated ice cube maker?
Invest in ice cube making machine to self-produce to ensure hygiene and safety. Currently, in the world as well as in Vietnam, safety and hygiene issues are a major concern. The fear of dirty ice is not enough for hygiene and also makes many households, cafes and bars decide to invest in their own ice making machine to ensure safety when using ice. However, not everyone has enough money to buy new ice machines, so he chose to buy at the establishments that sold the old pure ice machine to use but did not know if it could make to" spend money (on a quack doctor) and only get worse".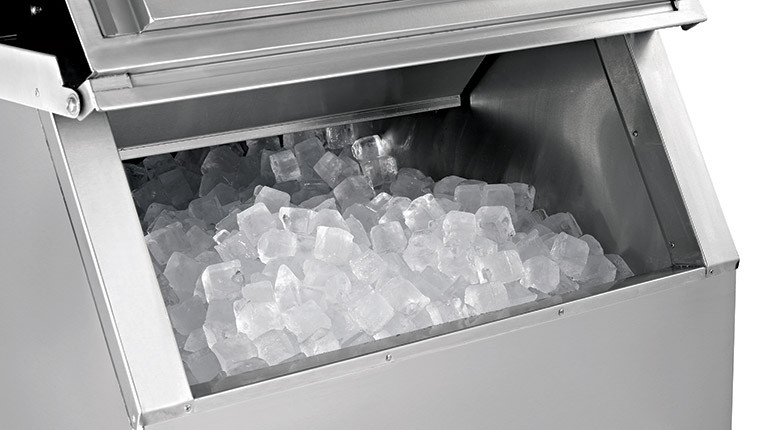 The majority of consumers when buying goods at the place of selling old pure ice making machines said that it is not necessary to buy new machines because old machines can still be used well and do not really pay attention to safety issues hygienic and technical of the machine. This article Viet An will give the necessary information for customers to better understand the hazards that the liquidated ice making machine brings.
Liquidate ice making machine potential hazards
With a small business start-up business, their investment is very small. However, if they want to provide clean ice for customers themselves, they can think of a plan to buy an old liquidated ice machine. Because the price of the machine is much cheaper than the new one, but buying a liquidated machine may have many risks for the company if there is no technical or mechanical experience.
When the ice making machine has been liquidated, it has more or less its causes, sometimes due to the unstable operation of the machine, or in the production process, the productivity is not high, so the users are afraid to repair. to the liquidation plan.
Disadvantages of liquidation machines
- After using time, the capacity of old ice making machine is often worn out, the productivity of ice making is reduced like the new one. This makes you economically lost during long term use
-A lot of technical issues, it is difficult to detect only by the outside if the buyer does not have much experience with the machine
-Safety hygiene is also not guaranteed because over time it can cause rust for parts of the machine
-No longer warranty and maintenance period, so when there is a problem when using the machine, it will cost a lot to repair.
New ice making machine, initial investment benefits later
If businesses put consumers' interests first, we recommend you find a reputable base to buy yourself a new tablet ice maker. In many respects, enterprises that invest capital to invest in new machines will bring many benefits:
- The device will operate stably, with little power consumption
- During operation, there is no consumption of raw materials, electricity, water ...
- When the machine has warranty and maintenance time, it will be easy for the enterprise when problems occur
- New ice making machine will not have rust phenomenon, it will not affect product during production
Buy liquidated ice cubes making machine imagine saving without saving
Many people do not want to spend a large amount of money to buy new ice machines. They choose to buy a liquidator to save money. However, this is only true when you originally purchased. The costs you have to pay later are very expensive.
First, we have to talk about electricity. The machine for liquidating ice consumes electricity, the charge for electricity payment will also increase greatly. This amount of money to be paid for every month is not small either.
Next is repaired money with broken parts. The liquidated ice making machine is another way of calling the old freezer. The device quality is no longer the same. Failure or malfunction will often occur. You have to go to repair or call a repairman. The cost of a repair of equipment is quite large.
The advice for you is that instead of saving and buying a liquidate machine, buy yourself and your family a high-quality genuine product.
On the market today, there are many reputable ice making facilities, besides, there are many establishments imitating the products sold by the company floating in the market, so customers need to have careful choices. before deciding to buy an ice machine.
Above is some information Viet An shared about the liquid ice making machines, hope that customers will have the perfect choice for them to buy the product to avoid the situation of losing money.