Export contract of water filter line and bottle filling machine for Mr Sang
Until now, Viet An brand is no stranger to large and small enterprises in Vietnam. Because this is a prestigious address providing modern industrial machinery and equipment such as water filtration lines, filling machines, pure ice making machines, bottle blowers ... etc.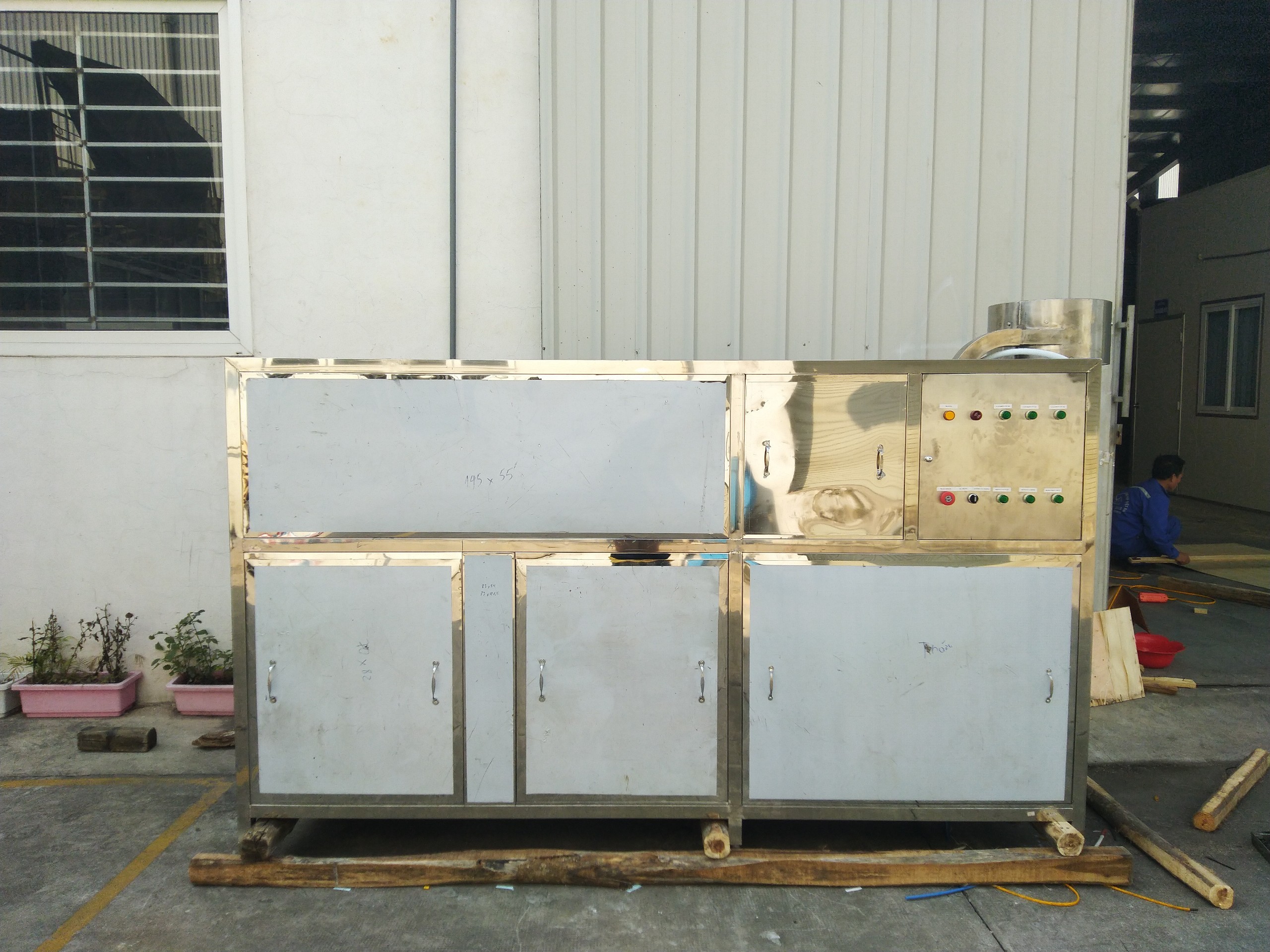 Bottling filling machine VAQGF 100
With nearly 20 years of experience in the field of export-import - production and supply thousands of industrial machines to the domestic market and internationally. Evidence is that product quality and price are consistent, good performance of warranty, after-sales service is superior, Viet An's products are more and more chosen by customers. We are continuously striving to better fulfil our goals: "Product quality, customer satisfaction must be maintained and constantly improved".
Viet An is a trusted choice for every customer
April 22, 2016, Viet An has carried out exporting to Mr Sang under the contract DC2019 HCM 083 including VAQGF100 bottle filling machine with a capacity of 100 bottles / h, and a water filter line VACA2000 - 2000 litres/h and a number of accessories included as a signed contract.
The reason Mr Sang trusted and selected Viet An products below:
+ Good products, high durability
The production process, assembly of water filtration lines VACA2000 and VAQGF100 bottled filling machine always ensure the most rigorous ISO 9001: 2015 standards today. All components are genuine products with high durability. So that the filtering process as well as filling ensure the water is always stable, the quality is always guaranteed, less maintenance.
+ The outlet water is pure water that meets the standards
The advantage of VACA2000 is the use of an automatic valve system, which is a valve manufactured directly in the United States with high durability. They will automatically adjust the filtration process based on the filtered water flow. When washing dirty, large-sized impurities that are clinging to the filter core will be excreted, helping to protect the filter and creating stability of the quality of finished water as well as keeping the sweetness water. The finished mineral water after operating the filtration system is tested by a competent authority, so it always meets the standards.
The VAQGF 100 bottle filling machine is one of the specialized equipment used to automatically pour bottled pure water. Products are manufactured according to the most modern filling technology of the United States. With 3 stages of automatic bottle washing, bottle filling and vortex bottle automatic filling. With these 3 stages, businesses will save a lot of production costs and productivity will increase many times. Besides, VAQGF is equipped with stainless steel plumbing, safe water filter system, 100% pure bottled water.
These accessories come with their functions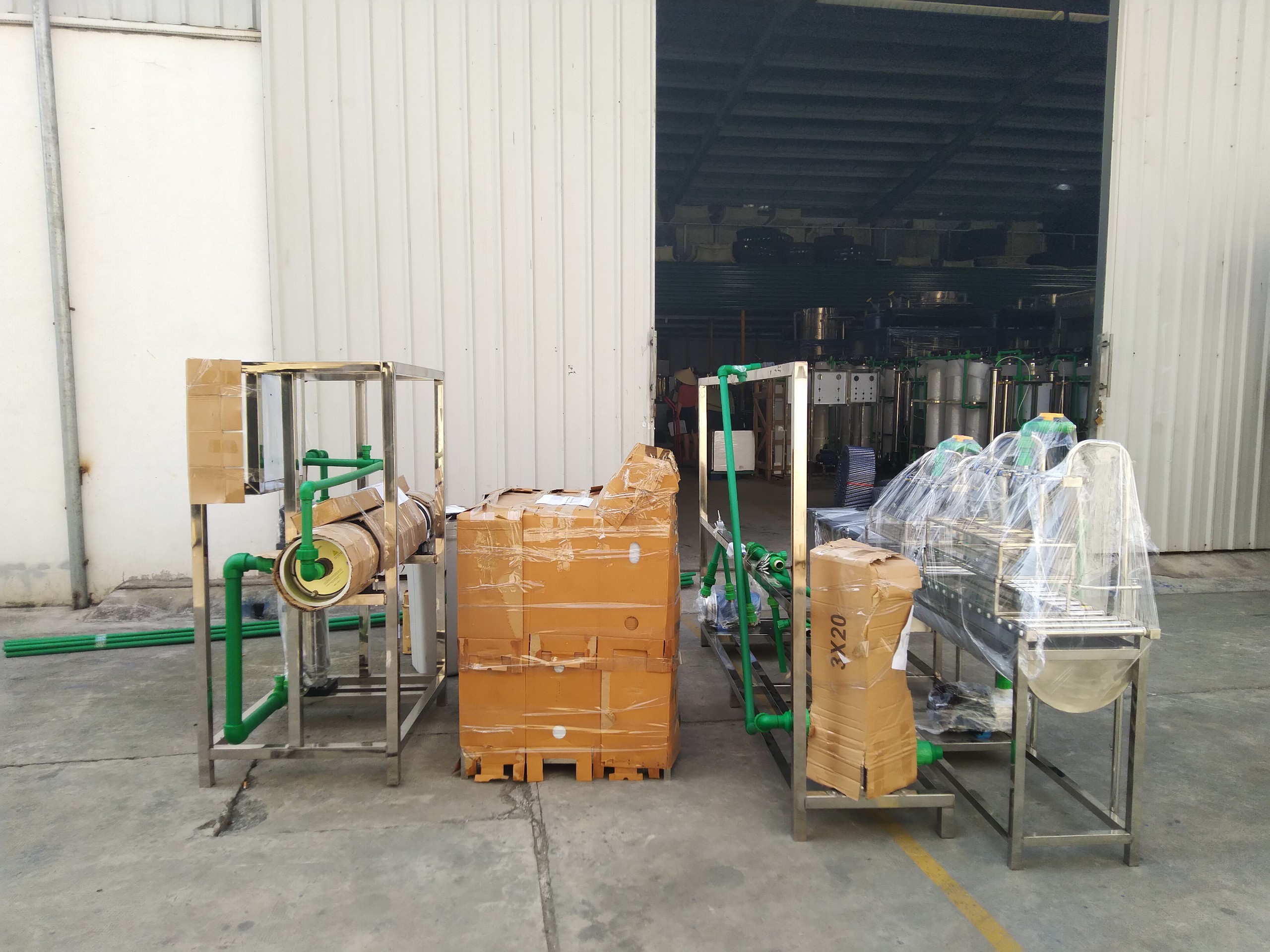 Accessories prepared to transfer to Mr Sang
 Automatic bottle washing machine (VABS-1): Applied technology to remove the lid with 1 semi-automatic draw head, 1 brush inside and outside the body bottle cleanly, quick cleaning time makes, this machine is increasingly used to replace human labour in the production process. Application of advanced, modern production technology, ensuring hygiene, saving electricity, saving water resources and saving time for the production process.
VAMCC250 bottle extraction table is one of the specialized semi-automatic equipment used for filling bottled pure drinking water, carbonated drinking water. Products are manufactured according to modern filling technology. The machine is mainly used for liquid materials with the most accurate and quick quantification and filling of materials. It not only brings productivity benefits but also helps us reduce manual processes, save time and labour.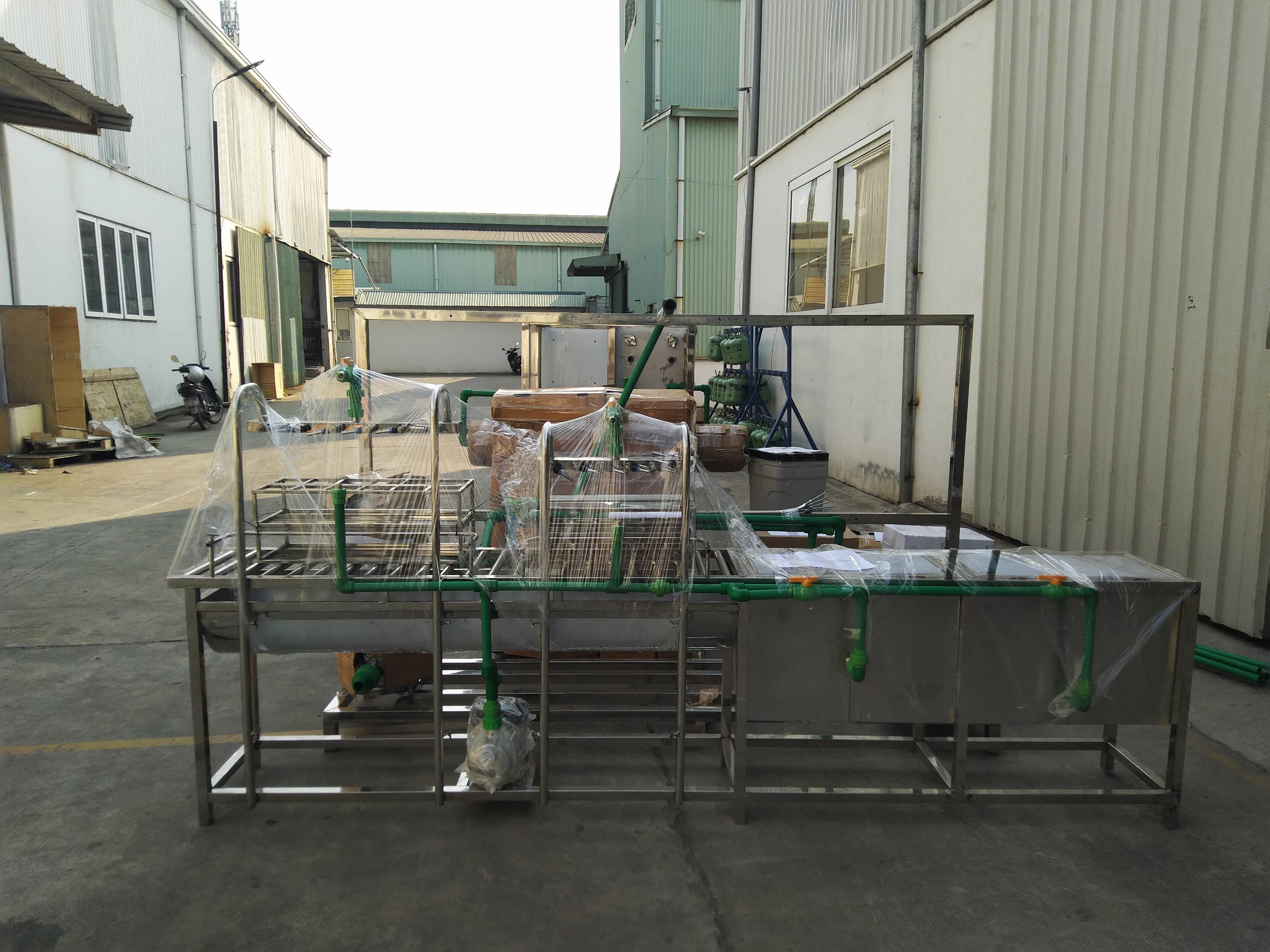 VAMCC250 bottle extraction table
Date print machine: it is an important device located in the final stage of packaging before exporting products to the market. Help consumers know if the product is still in time to easily choose to buy products. Help the manufacturer give information about the shelf life of the product. This product is widely used in food, beverage, pharmaceutical, cosmetic industries ...
Hand dryer: The device shrinks hand dryer, shrinks hand dryer uses the heat to act on the shrink film, causing them to deform and contract. Extremely simple to use, very compact design, lightweight machine with temperature adjustment button, can shrink the bottle, shrink film bottle is quite fast, quite beautiful.
With outstanding advantages and the perfect combination of water filtration line and bottle filling, PET bottling machine with accompanying accessories - Mr Sang will create pure bottled water products to bottle, PET bottle ensure Food safety and hygiene protection issued by the Ministry of Health. Thank you for choosing Viet An.
See more: Viet An exported ice making machine contract in Dong Nai