How to remove arsenic in water?
Nowadays, life is more and more troubled with many potential dangers of health risks to anyone. Harms and causes of water damage are becoming more prevalent especially in big cities because water is seriously affected by emissions and pollutants. Therefore, using a system to remove arsenic in water is extremely necessary.
It is this chaos, so many people do not have time to learn to buy a good water filtration system to ensure the health of family members. In this article, we will help you to save time to learn how to buy quality arsenic water filtration system in Viet An.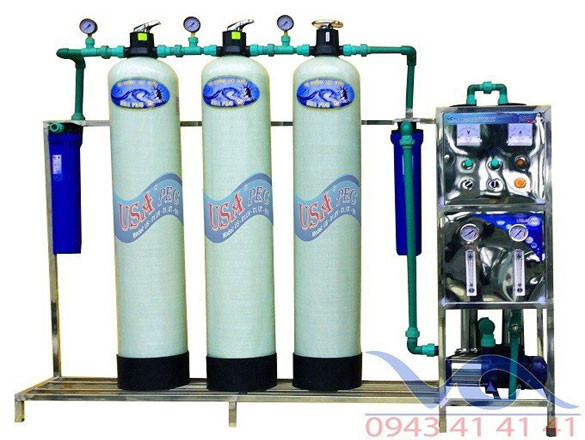 What arsenic is and harms in arsenic contamination in water
Arsenic often called "Thach Tin", it is one of the most toxic heavy metals that exist in water, extremely toxic four times as strong as mercury in water. And when we use that polluted water, it will invade the toxins into the body not only through food. So arsenic can penetrate the body through three ways: respiratory, skin and mainly digestion. Arsenic alters the balance of the enzyme system in the body.
Excessive contact with arsenic, long-term accumulation greatly affects the circulatory system, the nervous system is the cause of many nausea, reduced resistance, weight loss, dizziness, ... and especially cancer. Moreover, it also affects women and children very much.
According to the World Research Organization, the proportion of people infected with arsenic in Vietnam is at an alarming rate such as 5 of 10 people infected with arsenic in water.
Causes and signs of recognition of arsenic
Arsenic is a component of the earth's sedimentary crust, so it usually accumulates and there are many in underground water tanks and drilled wells.
Because arsenic is colourless, odourless and tasteless, most of us cannot find it so arsenic is dubbed the invisible "killer" that directly affects human health.
The best solution to remove arsenic in water
Some methods can be used such as using a sand filter tank with rain spray rigs, using precipitation exchange with ion and simple method that is more effective than using the water filter system to eliminate Arsenic.
The principle of technology is to absorb and transform arsenic to a low level and thoroughly treat pollution. And now all kinds of water purifiers apply this state-of-the-art technology to ensure maximum arsenic removal without affecting the water quality.
According to the test results of the general Department of Quality Measurement Standards, the unfiltered inlet water has an input content of 0.02 while the permissible standard is only 0.001 ie arsenic content up to 20 times higher and The result after filtering is undetectable and yes then only the safe level to use.
In order to use arsenic-contaminated water in eating and drinking activities in addition to the common water-filtration plans, the most optimal plan is to use RO technology - that is more advanced technology with the filter reverse osmosis function, the structure on the 0.1 Nanometer micro-filter grids.
In here Arsenic atoms will be trapped and excreted. To ensure effective arsenic removal in water requires you to use the right type of genuine filter and regularly check, replace the RO filter core in time according to the instructions for use. Supposedly more optimal by using quartz sand component in making cores, absorbing arsenic in water. During the filtration process, the quartz sand surface also creates a filter layer, which supports the filtration process better.
With the extremely dangerous effects of arsenic on human health, it is really a worrying and alarming problem about the current water source.
Where to provide good water filtration system?
Currently, due to increased demand for clean water from consumers, the supply of water filtration systems has also appeared since then. And to choose the top quality is very difficult. So why don't you refer to Viet An TMTH Joint Stock Company?
We are a supplier of water purifiers, a total filtration system with a clear origin. All products at the Company are published for customers to control because they are imported 100% from abroad. Commit to the following water after filtered through the system meets standards, no residue, algae or pathogenic bacteria. Besides:
The company is also a place to gather professional staff - specialized in water treatment. Director is experienced in this field for more than 10 years.
Support implementation of installation and maintenance throughout the operation process.
Support 10 - 15% of the replacement cost for the water industry.
Technicians work flexibly and responsibly and will promptly fix the problem at home or in direct consultation so that customers can handle it at home.
Customer care staff is ready to support and answer all questions, as well as providing your service, maintenance and maintenance policies 24/7 with the most enthusiastic and thoughtful.
Warranty policies at the Company are implemented quickly - neatly and conveniently for customers.
We have customer information storage software to promptly report periodic core replacement times or need to fix any problems, it will be done more quickly.
The water filter line is really a useful tool to remove arsenic in water - this extremely harmful toxin, helping you to worry about polluted water. So please quickly own yourself a water filtration system to ensure the health and improve your quality of life!