Method to remove fishy odour from well water
Most of the households using well water noticed that the well water had a fishy smell, accompanied by cloudy water. Is using well water harmful to users' health? How to remove fishy smell from well water? Please refer to the article below for a better understanding.
Why remove fishy odour from well water?
If the water that your family is using is drilled well water and has a fishy smell, accompanied by cloudy water, it reflects the state of your home water is contaminated with iron.
People can recognize the status of iron contaminated water not only through the taste but also can be seen through pipes of water heater, faucet or kettle with yellow-brown stains, rust.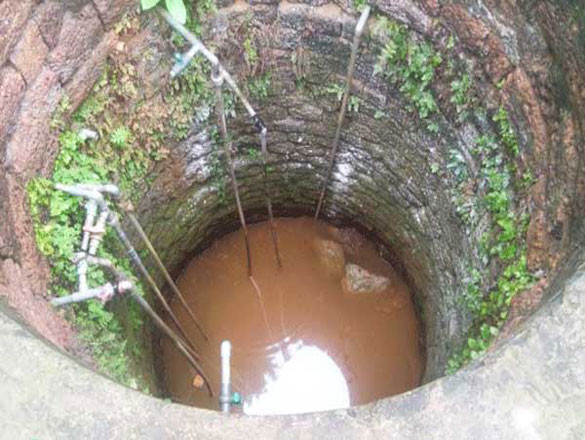 Well-water has a fishy smell that is harmful to health:
  +It is not only causing corrosion and damage to equipment but well water has a fishy smell, which also causes bad effects on human health.
  + Using this water for daily activities such as for bathing and washing can cause skin irritation and allergy. If you use water to eat, it can cause intestinal infection, or acute diarrhea will affect the digestive system in the long term. Using well water with fishy smell can also cause kidney stones and urinary tract stones because toxins accumulate in the body. It is also one of the causes of cancer and can lead to death.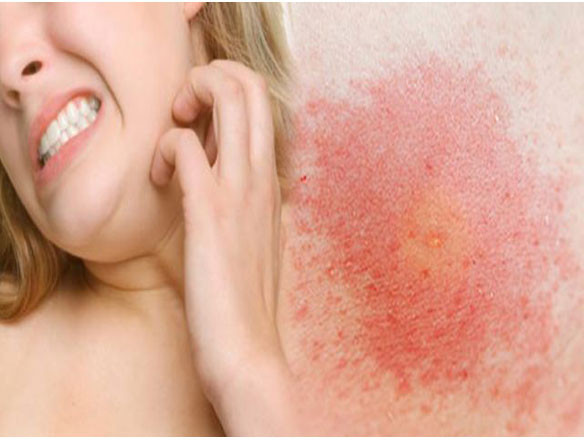 The effects of well water on human life are extremely serious. Therefore, families need to use the method of removing fishy odour from well water as soon as possible.
The solution to remove fishy smell in well water
Currently, families using well water often build a crude filter tank to treat well-fishy water. This filter tank consists of many layers of sand, gravel, coal, rock and quartz filters acting as filters to retain excess iron in the water and help the water out more and eliminate fishy odour.
This method is less costly than using a water purification system, but the output water source does not really guarantee to remove excess iron in the water. Therefore, this method should only be applied to well water areas with low iron content.
To eliminate fishy smell in well water due to iron contamination, families should use the water filter system of Viet An. With this system, it ensures the purification of all kinds of impurities in the water, including iron, alum, manganese and provides 99.99% pure water for humans. In addition, this system can prevent the entry of bacteria into the water source by a closed filtration process, ensuring that the water output meets the standards of clean water can be taken immediately.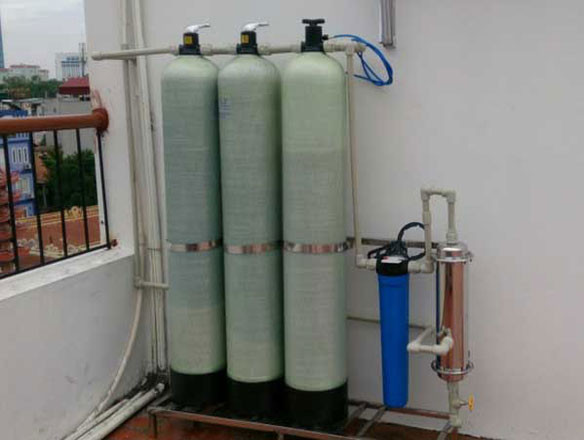 Viet An water filtration system
In order to produce pure water on the market, the filtration system undergoes a basic water treatment process:
- The heavy metal filter system
- Filter system for detoxification, decolourization, deodorizing
- Limestone reduction system and water softener
- RO filter membrane system
- Sterilization and bacterial filtration system
Where to buy pure water purification equipment?
Viet An Water Treatment is an experienced unit in the field of distribution of water purification systems and water treatment systems including design consultancy for construction of pure water production line system, wire construction design consultancy semi-automatic and automatic production lines of bottled water, PET bottled ... with many different capacities. When investing in pure water treatment system in our company, we have a commitment:
All products at the Company are imported, with CO / CQ stamps (certification of origin) clear and complete.
Consultation based on the nature of the water source before making a suitable solution completely free.
Check the water sample analysis first before proceeding to install the system.
Support maintenance and long-term maintenance when installing the system of Viet An.
Support 10 - 15% of the cost of replacing and repairing water equipment and supplies.
Highly specialized techniques, quick and flexible troubleshooting.
Regular customer care to ask, consult with customers, still serve customers enthusiastically after shopping in Viet An.
Above is some information on how to remove fishy smell from well water. However, for more specific advice and easy-to-understand guidance in this field, please contact Viet An directly to exchange and solve all problems quickly.