The domestic water treatment system
Viet An General Trading Joint Stock Company is one of the leading companies in investing in researching and installing domestic water treatment system for households, hotels, industrial parks, ...
Water is an indispensable ingredient for human life. Water constitutes living cells, water for living, for production, water is also an environment for us to exist.
However, production and daily activities have caused significant impacts on water quality. The level of water pollution has been increasing day by day. This is one of the leading reasons for causing strange diseases, cancer villages today. Therefore, it is necessary to use water treatment measures to protect human health, ensuring production and living activities.
Many families have mistakenly thought about drinking water but ignoring drinking water. This is an opportunity for toxic elements in the water to penetrate the human body causing serious effects. Therefore, the introduction of domestic water treatment systems is the optimal solution for this problem.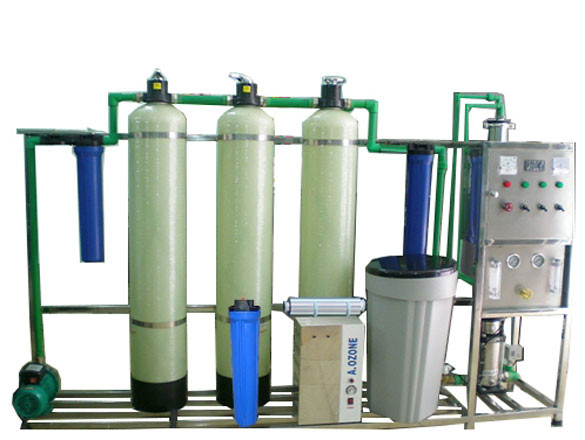 The domestic water treatment system
The water treatment system of Viet An
Continuous investment, transfer and application of modern water treatment technologies. Viet An Company is one of the leading units in the field of water filtration. Viet An domestic water treatment system is a smart, convenient and cost-effective water treatment system that will surely bring clean water to protect your family's health and life.
Viet An's domestic water treatment system has the effect of discharge microorganisms, harmful bacteria, colour, odour, taste, oxidation (organic matter), ammonium, nitrite, hardness, total manganese, total iron, sulphate, chloride, ...
Process of installing domestic water treatment system of Viet An
Step 1: Receive customer requests
Step 2: Actual survey (Completely free)
Viet An's technical team will come directly to the customer's home to check the situation of the water source to be treated and the location of the domestic water treatment system.
Step 3: Consult and give solutions
After completing step 2, we will offer the most optimal solution for customers with the most effective and economical motto.
Step 4: Installation
Viet An's installation team will transport and install the system to customers in accordance with the signed contract.
Step 5: Maintenance and warranty at home for 12 months
All our products are committed to technical standards and provide the most effective results.
Structure and operating principle of the water treatment system
The domestic water treatment system designed and manufactured by Viet An consists of 3 stages of rough treatment. The first two stages are two composite filter columns inside which contain filter materials to process heavy metals, detoxify, colour, odour in water. The third filter uses cation particles to remove limestone and soften the water. And finally, the RO membrane filtration phase is used to filter residual bacteria, viruses, toxic substances... Water supply into the system will be pumped up by the pump in turn through the following components:
- The treatment system for heavy metal and carbon removal: Thanks to the effect of layers of quartz sand, manganese sand, activated carbon, it will remove impurities and suspended sediment while handling a part of the function. The amount of iron and magnesium in the water, rust, mud and mud are also kept here. In addition, the filter column also contains activated carbon, which is responsible for absorbing toxic substances in the water, removing colour, bad taste as well as oxidizing agents, organic impurities.
- Softening treatment system: Contains softening materials, capable of absorbing up to 99% of residual calcium, eliminating agents causing water hardness, softening water.
- Reverse osmosis filtration system (RO membrane): Using RO filter membrane of 0.0001 µm size, eliminating the residual impurities of a process above. Ensure the water source after filtration reaches the highest quality in accordance with the standards of domestic water prescribed by the Ministry of Health.
Outstanding advantages of the water treatment system in Viet An
Using materials imported from reputable countries such as Activated carbon imported from the Netherlands, Cationic particles soften water imported from the UK, ...
The first company to support home solutions and water quality testing at the Company.
Automatically wash after a filtration process, ensuring the water quality is always clean and stable.
Small installation area, clean pipe installation to ensure the beauty of your home.
The material lifespan is over 3 years bring high economic benefits.
Free maintenance revert to rinse periodically every 3 months.
Warranty 12 months of water quality.
Any questions about the domestic water treatment system please call the hotline number: 0949.41.41.41 or directly to our branches for specific advice. Thank you!