Top 5 best-selling water filter lines in 2018
Top 5 best-selling water filtration lines in 2018. Among numerous famous brands, Viet An's pure water filtration line still occupies the trust of consumers at home and abroad. Application advanced technology according to international standards, smart design will help automate every process - thereby saving time and increasing efficiency.
Viet An's water filter products meet ISO 9001: 2015 standards. Viet An introduced to customers "TOP 5 best-selling water filtration products in Viet An" in the last 6/2018.
Top 5 best-selling water filtration products in Viet An
WATER FILTER LINE SYSTEM COMPOSITE 1000 LITER / H - MECHANICAL VALVE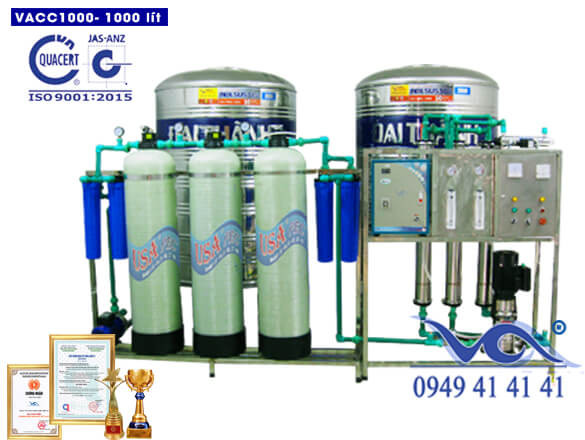 INOX FILTER LINE SYSTEM 1000L/H - AUTO VALVE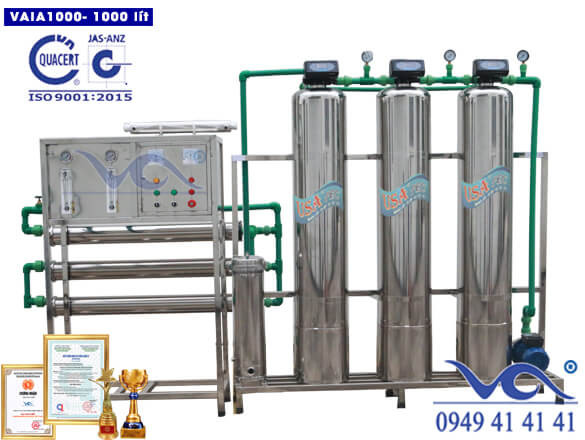 COMPOSITE WATER FILTER LINE SYSTEM 1500 LITER / H - AUTO VALVE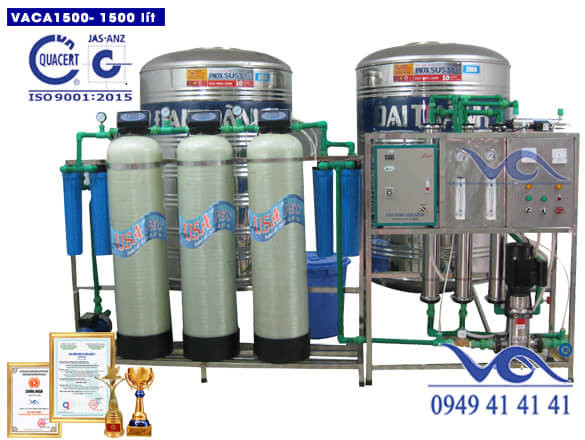 COMPOSITE WATER FILTER LINE SYSTEM 1000 LITER / H - AUTO VALVE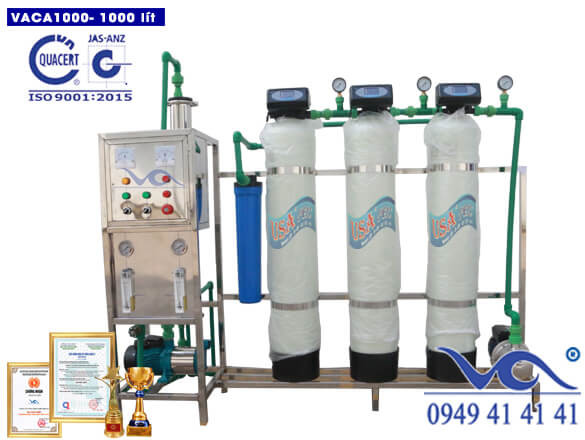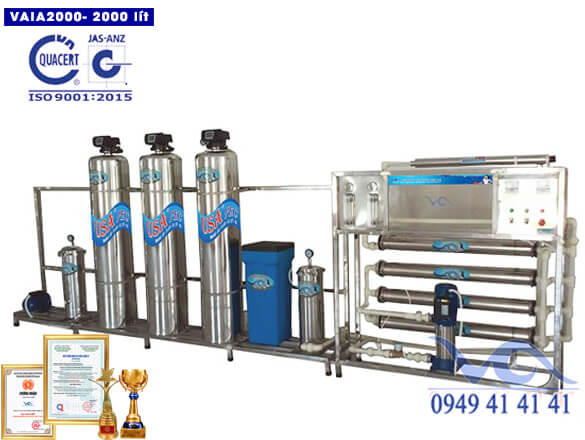 Hopefully, with 5 best-selling water filtration products in Viet An above, there will be some products that interest you.
If you plan to buy one of the Viet An water filtration products or any questions you need to answer, please contact us to receive useful information and advice, support best support.
Advantages of Viet An pure water filter line
Powerful reverse osmosis RO technology is equipped for Viet An water purification line compared to other brands in the market, handling all the most polluted water sources, thoroughly eliminating dregs and harmful substances in the water ensure that the filtered water can drink directly, keep the sweetness and beneficial minerals, in accordance with the needs of producing clean and safe drinking water for all people.
Parts of accessories are imported from genuine countries with leading modern industries in the world such as the US and Japan, etc. Viet An pure water filter line has heat resistance, good waterproofing. , improve the life of the machine over 10 years, environmentally friendly.
Competitive price, many incentives, suitable for medium-sized water production facilities, water filter facilities, bottled water.
The intelligent automatic circuit system will automatically disconnect when the water source is lower than the standard, or when the tank is full of water, saving 40% of electricity when there is an alarm, it will alert the user to feel safe and comfortable when using. At the same time, the machine runs smoothly and without noise.
Reasons customers believe to use water filtration products of Viet An
Viet An has become a unit trusted by many customers not only by quality but also by a caring customer care regime:
Customer care system is always ready to answer all your questions, support detailed advice if you need to install the company's water filtration line.
Free shipping across the entire territory of Vietnam and support free shipping to the border gates if you order the machine to neighbouring countries such as Laos, Cambodia, Thailand, ...
Support for 1-year warranty, maintenance for the next 14 years. The technical team supports 24/24 as soon as you encounter any damage or problems with the product, ensuring not affect the business operations of the customer.
The free installation process, product manual.
With these advantages, Viet An is committed to bringing customers the best water filtration products.
If you have any questions, please leave the information at the link above or contact us at the hotline 0949.41.41.41.
Pleased to cooperate with you! See you on the next sharing of Viet An water filter!